According to recent Warzone 2 leaks, the Warzone Caldera & Rebirth island feature "Redeploy Balloons" will be returning in the near future.
Warzone 2 leaks suggest Redeploy Balloons will return
As shared by @MWIINTEL on Twitter, Redeploy Balloons will be available again in the upcoming Wazone 2.0 update. This feature was first seen in the second season of Warzone Pacific. According to the leaker, they'll be brought back as Redeploy Drones.
The thing people think are redeploy balloons in the right of the background are "Redeploy Drones".

Not sure if this is a field upgrade or something else completely.#MW2 #ModernWarfare2 #MWII #ModernWarfareII pic.twitter.com/BMG3MO3819

— MWIINTEL (@MWIINTEL) February 2, 2023
Portable Redeploy Balloons were also available as Field Upgrades, but the leaker admitted that they are unsure whether these new drones will be Field Upgrades or "something completely different."
"Redeploy Balloons" from Warzone 1 will be returning in Warzone 2 reskinned/renamed as "Redeploy Drones". Portable and stationary versions will both exist.

Via @MWIINTEL pic.twitter.com/i4rjxWjLPo

— Hope (@TheGhostOfHope) February 2, 2023
A map image of Ashika Island has players wondering if they will return. This was confirmed by leaker TheGhostofHope, who said that "Redeploy Balloons" from Warzone 1 would be returning in Warzone 2 under the new name and skin of "Redeploy Drones."
"Portable and stationary versions will both exist," the leaker continued.
The Redploy Balloons/Redeploy Drones concept was accepted as a rip-off of Apex Legends. Their purpose is to allow players to connect to the device, and after a brief animation, the player will be propelled to the top of the balloon before being able to re-enter the game.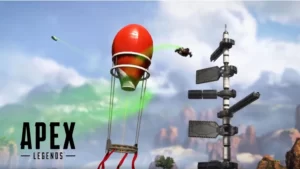 It's a fantastic feature that allows players to escape incoming gas, get airborne to sniff out other players, or simply better reposition themselves – potentially for an endgame scenario.
At this time, it is unknown when Redeploy Drones will arrive on Al Mazrah or Ashika Island in Season 2, but it will most likely be during the season.
About Call of Duty: Warzone 2.0
Call of Duty: Warzone 2.0
Developer(s)

Infinity Ward
Raven Software

Publisher(s)
Activision
Series
Call of Duty
Engine
IW 9.0
Platform(s)

PlayStation 4
PlayStation 5
Windows
Xbox One
Xbox Series X/S

Release
November 16, 2022
Genre(s)
Battle royale, first-person shooter
Mode(s)
Multiplayer