The stunning wife of soccer star David Beckham wowed in a lilac dress from her own line as she got ready to attend a party on Thursday night.
Victoria Beckham flaunts her trim body in a voluminous lilac maxi dress

The 49-year-old former Spice Girl and current fashion designer was showing off coordinated pieces from her brand's upcoming Spring/Summer collection.
Victoria wore a beautiful lilac ruffled maxi dress with a £650 tiny chain clutch to go with it.
She posted a video of herself twirling in front of a mirror on Instagram, showcasing her great body and a cheeky split near the hem of her dress.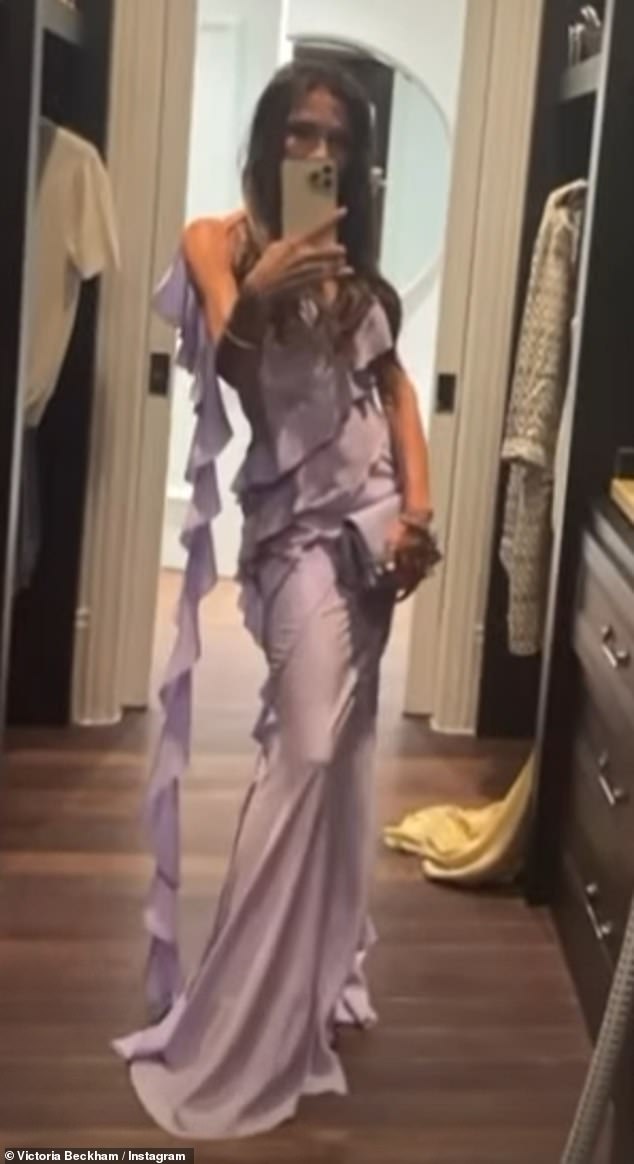 Her wavy, long, brunette hair complemented the carefree spirit of her outfit.
She proclaimed to her fans: 'So we are just getting ready to go out to a party. Loving my new dress and mini chain pouch. Love this dress.'
Writing in her caption, she added: 'Matchy-matchy in lilac', alongside a purple love heart emoji.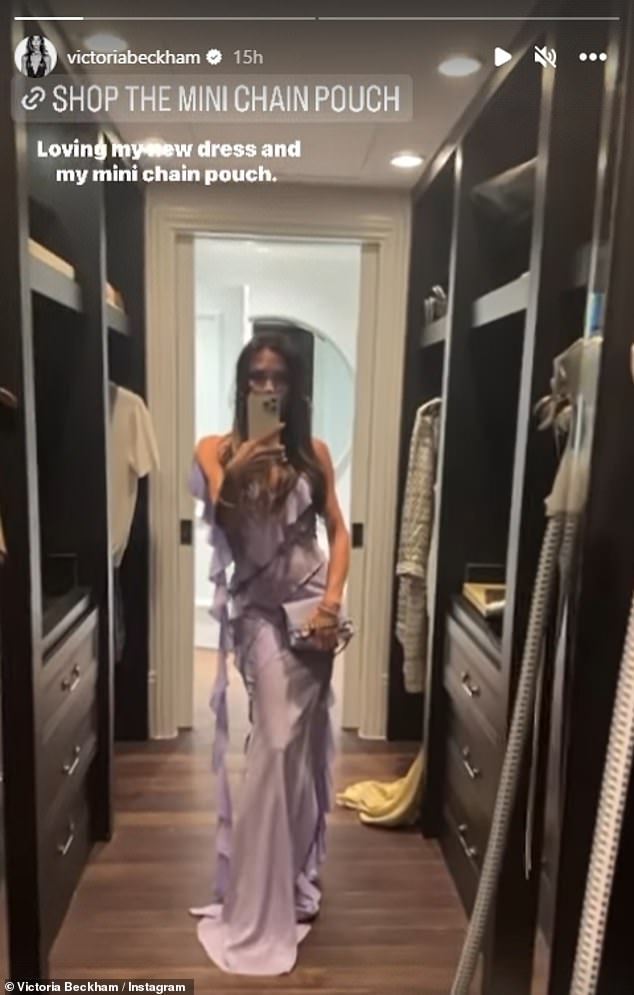 It follows Victoria's lavish birthday parties as she turns 49.
She had a fun family meal before jetting out to Miami with hubby David and friends to try her hand at paddle boarding.
While Victoria's singing and fashion professions were successful, her attempts at watersports did not go so well, as David gleefully filmed her trying and failing to paddleboard.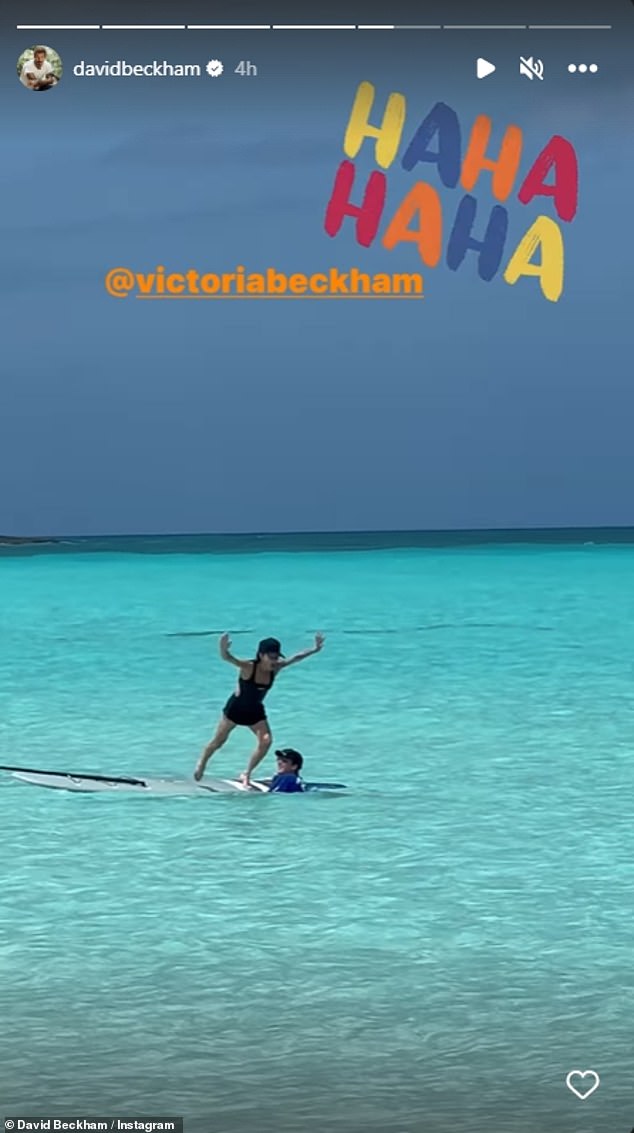 In the video, David warns, 'This is not going to end well,' as the Spice Girl attempts to balance on a board while a friend holds it stable.
'Birthday girl here she goes, yep!' he says as his wife performs a little dance on the board before falling into the water.
Victoria looked gorgeous in a black little dress and a black sports helmet as she sought to conquer the water exercise.
Grace, on the other hand, went out the window as she comically stacked it into the water, much to the delight of her football legend beau.
Harper Seven, 11, and close friends Dave and Isabela Grutman, as well as other companions, joined the couple on the trip.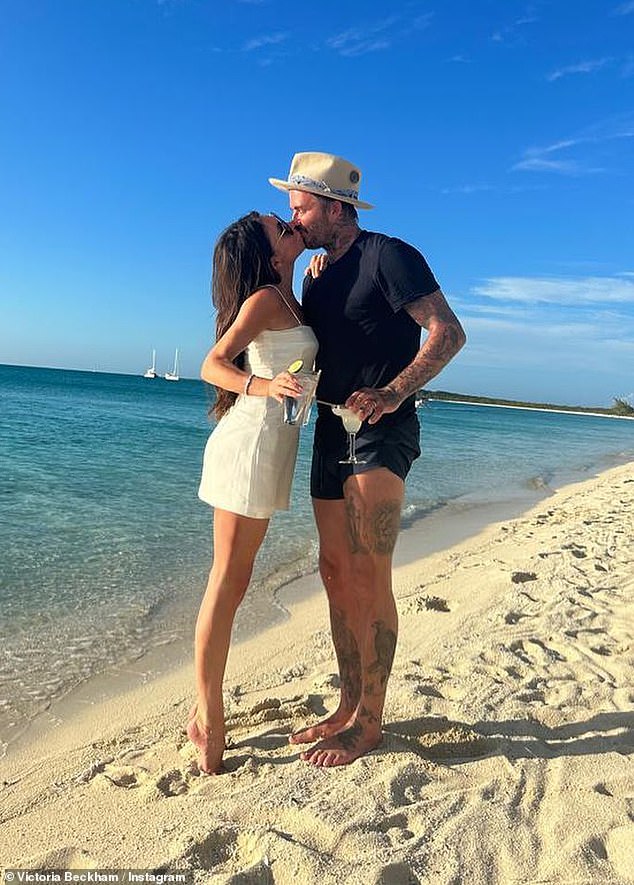 Despite criticizing her paddle boarding attempts, David subsequently came to Victoria's aid by carrying her on his shoulders to keep her feet from getting wet when they switched from a boat to the shore.
As their friends admired his chivalry, the fashion designer looked delighted as her gorgeous husband swept her off her feet.
Victoria is seen giving a thumbs up and petting David on the head in the video, which she posted to Instagram with the caption: 'He's got me. Love u @davidbeckham'.
All that time on the water proved thirsty work, as the couple drank a £750 bottle of wine, with Victoria happily writing: 'Happy birthday meeeeee!!'
READ MORE: