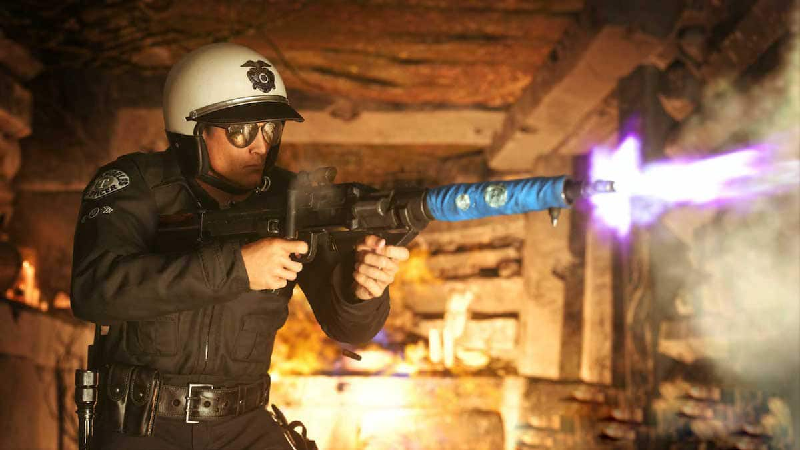 The developers at Vanguard Sledgehammer Games continue to update the game and bring players new content.
Players will no longer have to deal with DEV ERROR 10308 that occurred on the USS Texas map.
Vanguard attachment exploit fixes
It appears that an unintended exploit allowed players to combine attachments from other weapons to achieve combinations that shouldn't be possible. This would result in overpowered weapons going haywire and the devs were quick to nerf the issue.
Vanguard patch notes update August 11 :
Multiplayer
Maps
USS Texas 1945

Addressed an issue that caused DEV ERROR 10308 to occur.

Weapons

Addressed an exploit that allowed players to achieve unintended Attachment combinations.
Progression
Seasonal Challenges will no longer be marked as complete if the requirements are unmet.
Zombies
Weapons
Push Dagger

Addressed an issue that prevented the Plague Diamond and Dark Aether camouflage and challenge requirements from being visible in the loadout menu.

Vargo-S

Addressed an issue that prevented the Survivalist camouflage challenge from tracking when using specific magazine attachments.
Stability
Addressed a rare issue where players could become stuck in spectator mode when joining a match in progress as the joined player leaves.
Call of Duty: Vanguard
Developer(s)
Publisher(s)
Activision
Director(s)

Dave Swenson
Josh Bridge
Ben Wanat
Greg Reisdorf

Producer(s)
David Kury
Designer(s)
Programmer(s)
Artist(s)
Joe Salud
Writer(s)

Stephen Rhodes
Sam Maggs
Tochi Onyebuchi
Brent V. Friedman

Composer(s)
Bear McCreary
Series
Call of Duty
Engine
IW 8.0
Platform(s)

Microsoft Windows
PlayStation 4
PlayStation 5
Xbox One
Xbox Series X/S

Release
November 5, 2021
Genre(s)
First-person shooter
Mode(s)
Single-player, multiplayer