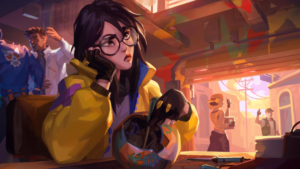 Following a delay caused by an FBE issue, Riot Games has announced the upcoming release date for Valorant patch 6.02.
Valorant patch 6.02 release date
The new Valorant patch will be available in less than two weeks, on February 7. Many players are irritated by Riot's late patch release, but Patch 6.03 is an attempt to get things back on track. Riot has announced that Patch 6.03 will be released one week after Patch 6.02, resuming their biweekly release schedule that was reset at the beginning of the year.
Patch 6.02 is set to go out starting Feb 7, one week later than our usual two week patch timing. Expect Patch 6.03 to follow just one week after that.

— VALORANT (@PlayVALORANT) January 27, 2023
It may be a while before the next patch is released, but in the meantime, players can keep experimenting with the new skins for their guns that were added this year. The Araxys skin line was released on January 10, and the Luna skins were made available yesterday to commemorate the Lunar New Year.
Valorant patch 6.02 speculation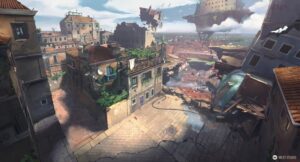 Due to the nature of maintaining balance in a competitive game, it is frequently difficult to predict upcoming VALORANT patches. With detailed maps and complex agents, there are often many plates to keep spinning, and some things take precedence over others.
With Lotus being added to Unrated and Competitive in the most recent patch, we may see a couple of additional balance changes to the map, but nothing major. Furthermore, we may see the return of the Replication mode, which was temporarily removed in patch 6.01, but this is likely too soon.
So, that's everything we know about VALORANT patch 6.02 right now, including when it'll be out and what will be included in the postponed update.
About Valorant
Valorant
Developer(s)
Riot Games
Publisher(s)
Riot Games
Director(s)

David Nottingham
Joe Ziegler

Producer(s)

Anna Donlon
John Goscicki

Designer(s)

Trevor Romleski
Salvatore Garozzo

Programmer(s)

Paul Chamberlain
Dave Heironymus
David Straily

Artist(s)
Moby Francke
Composer(s)
Jesse Harlin
Engine
Unreal Engine 4
Platform(s)
Windows
Release
June 2, 2020
Genre(s)

Hero shooter
Tactical shooter

Mode(s)
Multiplayer