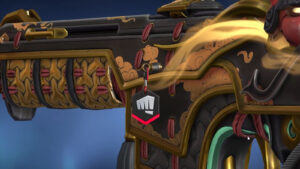 Here's how to obtain the Riot Gun Buddy, a unique weapon charm that can be displayed on your Valorant weapon.
How to unclock the Riot Gun Buddy in Valorant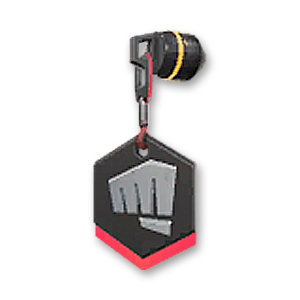 You must be in a match with a member of Valorant's employee before you can obtain this charm (Riot employee , to be exact). The next step is to maintain a positive attitude and display good sportsmanship throughout the game. After all, it's just a game, so it shouldn't be too challenging, right?
One piece of guidance we can give is to not bother a Riot employee about getting a Riot Gun Buddy. They don't have an infinite amount of them to share. There's no need to contact support to have one assigned for you. That is not going to happen either.
Don't even think about buying a Riot Gun Buddy if someone tries to sell one to you. And that's sus. Any person claiming to be a Riot Employee and offering to sell you a Riot Gun Buddy is likely trying to steal your money.
You want Gun Buddies, we love giving them. But there's really only one way to earn the Riot Fist Bump Gun Buddy.

Follow these tips and read our full advice here: https://t.co/upQSzDLVSS pic.twitter.com/HgHRsugAVG

— VALORANT (@PlayVALORANT) July 14, 2022
We wish you the best of luck in acquiring the Riot Gun Buddy charm.
About Valorant
Valorant is a free-to-play first-person tactical hero shooter for Windows developed and published by Riot Games. In October 2019, the game was teased as Project A, and it began a closed beta period with limited access on April 7, 2020, followed by a release on June 2, 2020. The game's development began in 2014. Valorant is inspired by the tactical shooter series Counter-Strike, borrowing several mechanics such as the buy menu, spray patterns, and inaccuracy while moving.
Valorant
Developer(s)
Riot Games
Publisher(s)
Riot Games
Director(s)

David Nottingham
Joe Ziegler

Producer(s)

Anna Donlon
John Goscicki

Designer(s)

Trevor Romleski
Salvatore Garozzo

Programmer(s)

Paul Chamberlain
Dave Heironymus
David Straily

Artist(s)
Moby Francke
Composer(s)
Jesse Harlin[1]
Engine
Unreal Engine 4
Platform(s)
Windows
Release
June 2, 2020
Genre(s)

Hero shooter
Tactical shooter

Mode(s)
Multiplayer