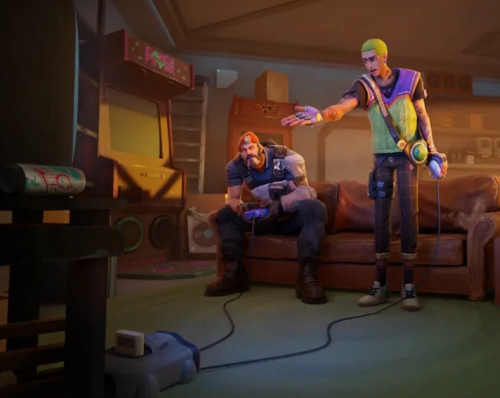 Valorant Episode 6 Act 3: update and maintenance time
The release date when the new Valorant Episode 6 Act 3 battle card will be released is April 25.
This has been confirmed by Riot Games. Update and maintenance downtime is 06:00 PDT and 09:00 EST April 25 for NA servers, as well as 04:00 BST April 26 for Europe.
Get ready for day one with a run through the basics.

Premier Global Open Beta launches April 25. pic.twitter.com/Tttf7wcpDB

— VALORANT (@PlayVALORANT) April 17, 2023
Valorant Patch 6.08 details :
Gekko
Wingman
The audio cues for Wingman's spike and defuse sound were unclear during hectic combat situations. This should help make those audio cues standout.
Audio improvements to Wingman's (Q) plant and defuse audio.
We've updated Gekko's in-game portrait for better gameplay readability and quality consistency.
Killjoy
Nanoswarm (C)
Nanoswarm audio has been updated.
Nanoswarm reveal radius increased 350 >> 525
Improved feedback for the enemy when they destroy Nanoswarm.
Nanoswarm is now revealed when it is disabled.
Audio loop now also turns off when disabled as a result of Killjoy being killed or suppressed.
Other Abilities
Removed the yellow warning UI Indicator for enemy Killjoy's Lockdown (X).
Updated visuals for Killjoy's ultimate Lockdown (X) being destroyed.
Updated deactivate sounds for Killjoy's Turret (E) and Alarmbot (Q) to make them more distinct.
Misc.
Brimstone's Sky Smoke (E), Orbital Strike (X), and Omen's From the Shadows (X) ability have updated targeting visuals to help players with precision placement on the map.
Map Updates
The newly updated Bind rotates into Competitive and Unrated queues.
Icebox rotates out of Competitive and Unrated queues.
Known Issues
Riot Games is aware of an issue modifying locale within the client. Locale updates will need to be performed through Riot Client (Riot Client settings).
In rare instances, audio cues are not playing for various sound effects. The developers are investigating at this time and will share as soon as they know more.
Valorant wiki :
Developer(s)

Riot Games

Publisher(s)

Riot Games

Director(s)

David Nottingham
Joe Ziegler

Producer(s)

Anna Donlon
John Goscicki

Designer(s)

Trevor Romleski
Salvatore Garozzo

Programmer(s)

Paul Chamberlain
Dave Heironymus
David Straily

Artist(s)

Moby Francke

Composer(s)

Jesse Harlin

Engine

Unreal Engine 4

Platform(s)

Microsoft Windows

Release

June 2, 2020

Genre(s)

First-person hero shooter

Mode(s)

Multiplayer