Jayson Tatum (born March 3, 1998) is an American professional basketball player for the Boston Celtics of the National Basketball Association (NBA).
Latest Injury Reports for Celtics star Jayson Tatum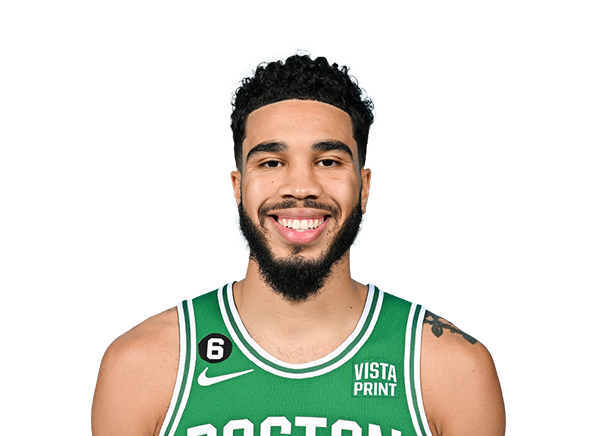 Injury:
Injury Status: Active
UPDATE (Feb. 01):
Tatum scored 30 points (8-25 FG, 3-10 3Pt, 11-12 FT) and had 11 rebounds, four assists, one block, and two steals in 47 minutes as the Celtics beat the Lakers 125-121 in overtime on Saturday.
Tatum played a huge 47 minutes in the overtime thriller, and he barely got off the court. His work lately has been great, but his playing time is a little bit of a worry.
In five of his last six games, he has played at least 40 minutes, which must be hard on his body. Obviously, managers must be happy with his fantasy numbers, but a few less minutes would be nice given how much he has been playing lately.
UPDATE (Jan. 28):
During Thursday's 120-117 overtime loss to New York, Tatum had 35 points (12-26 FG, 2-7 3Pt, 9-9 FT), 14 rebounds, four assists, one block, and one steal in 43 minutes of play.
Tatum scored the most points of any Celtics player and had the most rebounds, giving him a double-double. Tatum has had at least 35 points and 10 rebounds in six games this year.
UPDATE (Jan. 26):
During Tuesday's 98-95 loss to the Heat, Jayson Tatum finished the game with a total of 31 points (9-18 FG, 2-5 3Pt, 11-14 FT), 14 rebounds, seven assists, and one steal in 40 minutes of action.
Tatum led all scorers with 31 points, shooting 50 percent from the field and 11 of 14 from the free throw line. He also had a perfect shooting percentage from the charity stripe. It was the third time in his last four games that he had managed to make more than ten free throws, and it was the second time in his last three games that he had pulled down more than ten rebounds.
The former star player for Duke is currently setting new career highs in each of the following categories: points (31.0), rebounds (8.6), and assists (4.4) per game played this season.
UPDATE (Jan. 24):
Tatum was ruled out for Saturday's game against Toronto due to soreness in his left wrist, which he suffered after playing 48 minutes in the Celtics' overtime victory over the Warriors on Thursday. Despite this, Boston ultimately prevailed 106-104 over Toronto.
Tatum should be ready to play without any limitations on Monday as his absence from the injury report one day later seems to suggest that he may have sat out Saturday's game more for maintenance-related reasons rather than out of concern about the injury, and as a result, he should be able to participate in the game.
Tatum could be a candidate for a day off on Tuesday, when the Celtics continue their trip through Florida with a game in Miami. This is because Monday is the first game of a back-to-back set for the Celtics, so Tuesday could be a day off for Tatum.
About Jayson Tatum
No. 0 – Boston Celtics

Position

Small forward / Power forward

League

NBA

Personal information

Born

March 3, 1998
St. Louis, Missouri, U.S.

Listed height

6 ft 8 in (2.03 m)

Listed weight

210 lb (95 kg)

Career information

High school

Chaminade
(Creve Coeur, Missouri)

College

Duke (2016–2017)

NBA draft

2017 / Round: 1 / Pick: 3rd overall
Selected by the Boston Celtics

Playing career

2017–present

Career history

2017–present

Boston Celtics