Jordan Walker, a promising player for the St. Louis Cardinals, departed Saturday's spring training game with an injury.
The latest injury report Cardinals' Jordan Walker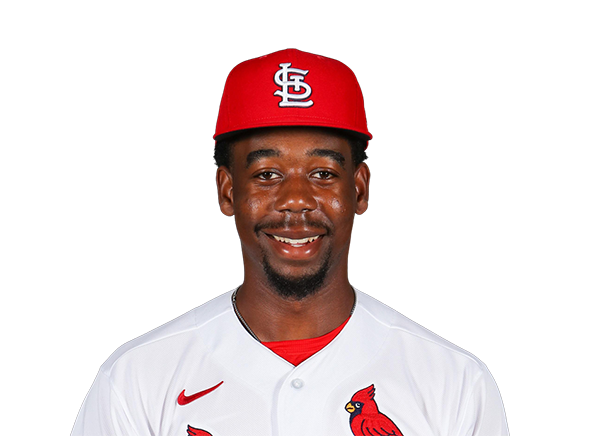 For the St. Louis Cardinals, Jordan Walker has been the highlight of spring training. Walker, the team's top prospect heading into the year, is fighting for a spot on the major league roster despite his lack of experience.
The Cardinals outfield is crowded, so Walker may not make the majors until later in the season. But he's trying really hard, or he was.
Walker was taken out of Saturday's spring training game between the St. Louis Cardinals and the Houston Astros. Walker had a bad fall in the first inning and didn't make the routine trip to the outfield afterward.
Jordan Walker has been replaced in left field. Awaiting word on reason.

After racing for second on that error, he did remain near the base for awhile.#stlcards #Cardinals #MLB

— Derrick Goold (@dgoold) March 11, 2023
This spring, Walker has accomplished a lot, including hitting a single against Gerrit Cole. It may not have looked like much, but Cole thought it was one of his best pitches, so he was impressed.
"It was a good swing and it was a good pitch [because] it was a borderline ball, I think," Cole said, per MLB.com. "I threw him three [fastballs] in the first at-bat, and the third one really got in on him. He came out really ready to protect that part of the zone [in the second at-bat], and he put a good swing on it. One of the better swings of the day, for sure."
Walker will likely make his debut this year if he can stay healthy. It shouldn't be too much of a change for him, seeing as he's already ripping singles off of Cy Young-caliber pitchers.
Even though St. Louis has said that Walker's removal was precautionary, Cardinals fans should still keep an eye on his status until he is given the green light to return to action. As a result, it's possible that this will affect Walker's starting position for the upcoming season.
About Jordan Walker
Jordan Alexander Walker (born May 22, 2002) is an American professional baseball outfielder and third baseman in the St. Louis Cardinals organization. Walker was selected 21st overall by the Cardinals in the 2020 Major League Baseball draft.