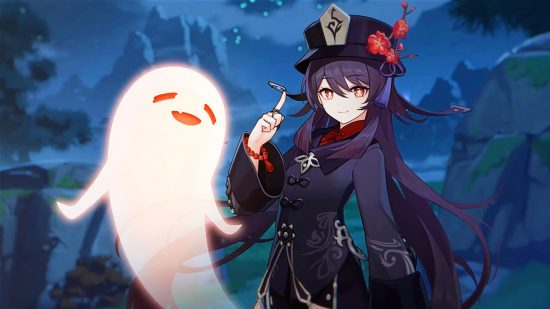 Tower of Fantasy is a new free-to-play open world game that will launch globally August 11, with players in the United States able to play it on Wednesday evening.
The game has been compared to Genshin Impact, and it turns out that you can recreate some of miHoYo's most iconic characters in ToF with relative ease. These custom creations have proven incredibly popular, reaching the top of the charts in less than 24 hours.
Many have used Tower of Fantasy's detailed character creator to build their dream wanderer and they are proving to be some of the most popular presets around. that exist.
gente, intenté hacer a kokomi en tower of fantasy por si quieren guardar el id es 1039714 (aunque la parte trasera del cabello no me convence todavía) <3 #ToF #TowerofFantasy pic.twitter.com/QzjbJ8jCpS

— nat ☆ kazuha&heizou haver (@kkmlvr) August 10, 2022
Someone made a tall version of Bennett and a character who looks like Zhongli.
WHO MADE THIS CUSTOMIZATION IN TOWER OF FANTASY LOL pic.twitter.com/vFak0kqT13

— Tenha (@TenhaTV) August 9, 2022
A fan also recreated Keqing, so she can be busy and stressed in this life too.
Genshin x Tower of Fantasy😂

(Not mine) pic.twitter.com/hIFPF7C87H

— DSnakey – Xinyan! (@DSnakeyGift) August 10, 2022
Here is a character that looks like Shikanoin Heizou, who is a new addition to Genshin.
TOF version of heizou 😂

Credit – Rayan Sinclair ML ( fb ) #Genshinlmpact #Genshin #genshinmemes #TowerofFantasy #Heizou pic.twitter.com/mlU6W0a0oZ

— Teyvat Tabloid ⚡ LEAKS & MEMES ⚡ (@teyvattabloid) August 10, 2022
One person recreated one of the protagonists of Genshin Impact, Lumine in the creator.
"Tower of Fantasy is here, I can finally be free from Genshin hell"

*proceeds to make a 1 to 1 replica of Lumine in the character customizer pic.twitter.com/4mTeaNSgEK

— geemOwO (@GeemoCh_) August 10, 2022
Here Are All of the 'Tower of Fantasy' Characters :
Mi-a
Meryl
Shiro
Zero
King
Tsubasa
Cocoritter
Crow
Samir
Shirli
Zeke
Frigg
Nemesis
Tower of Fantasy wiki :
Tower of Fantasy is an upcoming 3D open-world Anime MMORPG developed by Hotta Studio. It combines de-labeled characterization, film and television-grade motion capture, high-freedom world exploration, and a scrappy sci-fi art style with a variety of scenes, interactive puzzle elements, and fast combat feel, to tell you a post-apocalyptic story of rescue and destruction.