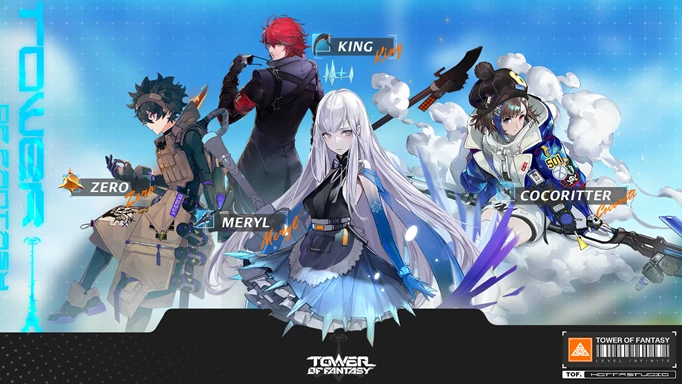 Tower of Fantasy is a new free-to-play open world game that will launch globally August 11, with players in the United States able to play it on Wednesday evening.
How to get a free SSR in #ToF? Who's the character for the first limited banner? How many pre-registration rewards in total can I claim? 🤔

Take a look in advance at what we prepared for you when the game launches!! 🤑

Get ready for August 10th! 💥#TowerofFantasy #ToFSignal pic.twitter.com/Jxe5g1ozHp

— Tower of Fantasy (@ToF_EN_Official) August 4, 2022
Tower of Fantasy all Characters :
Mi-a
Meryl
Shiro
Zero
King
Tsubasa
Cocoritter
Crow
Samir
Shirli
Zeke
Frigg
Nemesis
Tower of Fantasy wiki :
Tower of Fantasy is an upcoming 3D open-world Anime MMORPG developed by Hotta Studio. It combines de-labeled characterization, film and television-grade motion capture, high-freedom world exploration, and a scrappy sci-fi art style with a variety of scenes, interactive puzzle elements, and fast combat feel, to tell you a post-apocalyptic story of rescue and destruction.