What is Best Bedrock Survival Island Seeds for Minecraft ?
The seed picker is an interface in Bedrock Edition that allows the player to choose from a number of preset seeds for generating worlds with specific interesting features near the spawn point
Bedrock works with the Windows 10, Nintendo Switch, Xbox One, and mobile versions
Survival islands often have relatively limited resources on hand and players try to put their skills to the test by relying only on what is immediately accessible, as if they are stranded on the island with no hope of rescue.
How to use Bedrock Seeds ?
You can enable coordinates when you create a world in Bedrock or use the F3 key in Java. You can also head to the place or use the / teleport command!
List 6 Best Bedrock Survival Island Seeds 1.18 | 1.17 | 1.16.5 for Minecraft in 2022 :
1. Quadument Mansion
If you are looking for the resources and gear to take on this sea-monster-ridden world, you can turn just a few hundred blocks away and hit the Woodland Mansion that generates just north of the spawn point! The arrow in the image above points to the world spawn.
Screenshot :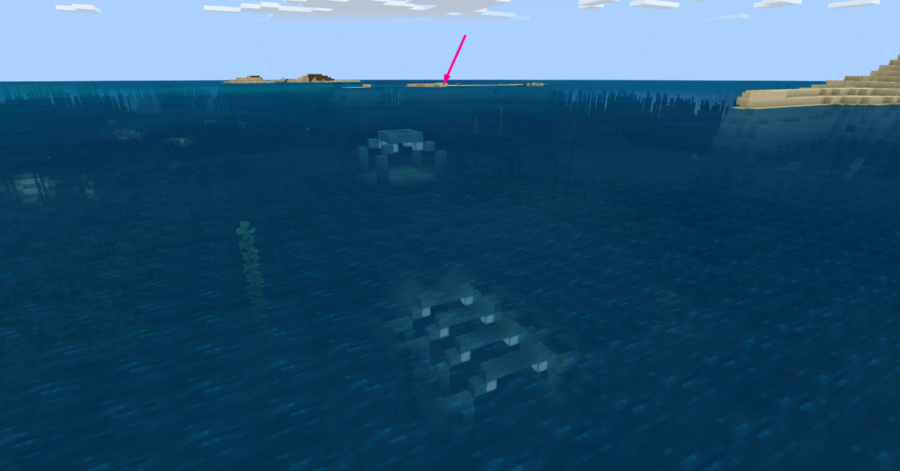 Discovered By: Ghostgirly2 | Seed: 73771637
Key Locations
Ocean Monument #1: 215 40 -250
Ocean Monument #2: 685 40 -170
Ocean Monument #3: 170 40 -115
Ocean Monument #4: 600 40 100
Woodland Mansion #2: 480 85 -1060
2. Badlands Island Seed
There's a ton of land to explore here, and it's in the middle of a ton of other biomes that you can see if you tire of the brick colors of the badlands.
Screenshot :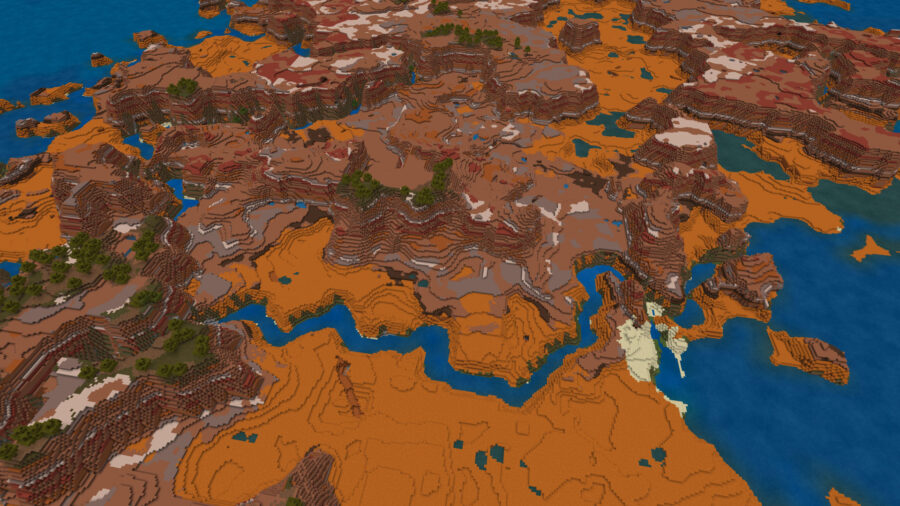 Credit: XxJeoffelxX – Seed: 1488543976
3. Three Ruin Island Seed
With this seed, you can not only spawn on an island, but each of the islands has a chest, which means that you get some easy loot that will be useful to start building. Around it, you will find other islands and also a land mass that has a ravine with a mining pit and a couple of villages.
Screenshot :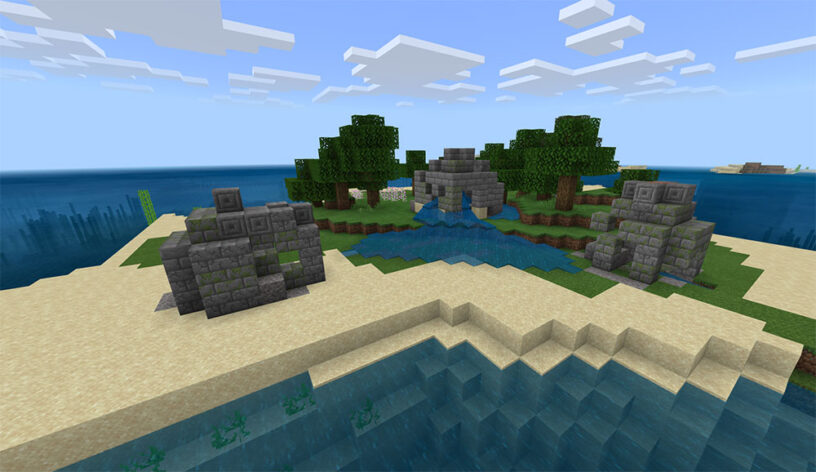 Seed: -1673096729
4. Two Ocean Monument Island
This seed creates a world of islands with two ocean monuments not far from spawning. Spawns you in a dual survival island system. One island contains the trees you need, while the other has multiple openings in a cave system with iron and charcoal.
Screenshot :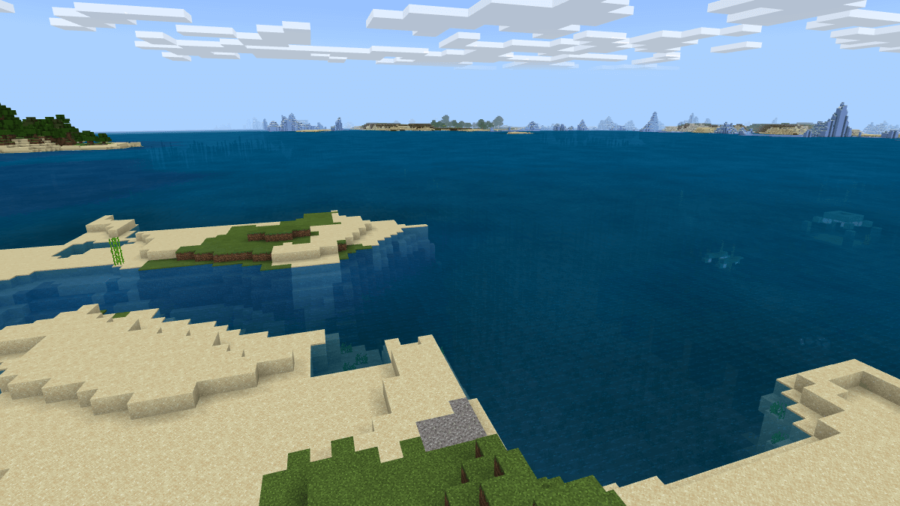 Credit: Crystal__Heart – Seed: 1862343628
5. The Texan Secession
As you can see in the image below , it begins next to a Texas-shaped island that appears to separate from the larger terrain. Do you want to play rebellious little Texas, or will you claim ownership of the state?
Discovered By: Relative-Vacation751 | Seed: 24517192
Key Locations
Mineshaft: 350 40 -150
Shipwreck #1: 25 70 75
Shipwreck #2: -120 70 40
Shipwreck #3: 200 70 40
Shipwreck #4: -135 70 185
6. Huge Island Seed
Screenshot :

Seed: 3254239