What is the Bedrock Woodland Mansion Seeds for Minecraft ?
The seed picker is an interface in Bedrock Edition that allows the player to choose from a number of preset seeds for generating worlds with specific interesting features near the spawn point
Bedrock works with the Windows 10, Nintendo Switch, Xbox One, and mobile versions
Woodland Mansions are rare structures in Minecraft. These can be challenging to find as they only spawn under specific conditions.
How to use Bedrock Seeds ?
You can enable coordinates when you create a world in Bedrock or use the F3 key in Java. You can also head to the place or use the / teleport command!
List 9 Best Bedrock Woodland Mansion Seeds for Minecraft all versions :
1. Mansion Island Envy
Seed: -8854940294269027445
Key Locations
Mansion: -696 1336
Island Mansion: -648 904
Village: 312 -360
Village: -344 -344
Village: -440 168

With this double mansion Minecraft seed, you'll spawn just a few hundred blocks from two opposing mansions. When compared to the other mansion, which is confined to the mainland, the mansion on the small island exudes prestige and wealth. This map is for you if you've been looking for the ideal island getaway!
2. Meadow Mansion
Seed: -8024307144953402722
Key Locations
Mansion: 168 120
Small Jungle: -55 65
Nether Portal: 216 264
Ancient City: 1176 456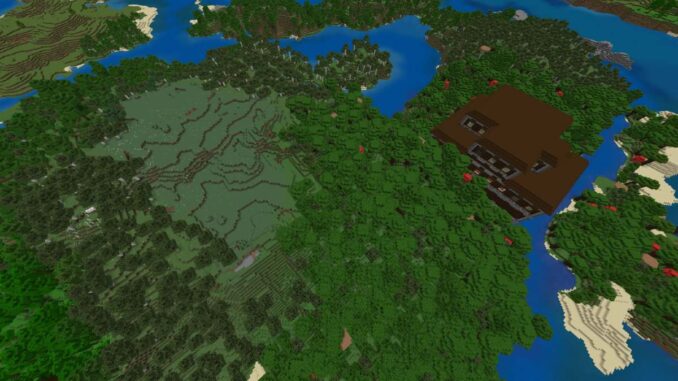 You can join this seed and attack the Mansion right away to loot all the items there and build a sizable base early on. Alternately, you could pause and take a whiff of the flowers in the meadow where you spawn (left side of the above image). Regardless of your decision, this is a fantastic starter seed for gamers who enjoy mansions!
Version 1.18 -> 1.16
3. The Impossible Mansion
In Impossible Mansion seed , you start out 400 blocks from two villages in a nice green area with plenty of water, resources, and special points of interest all around.
Seed: -892884632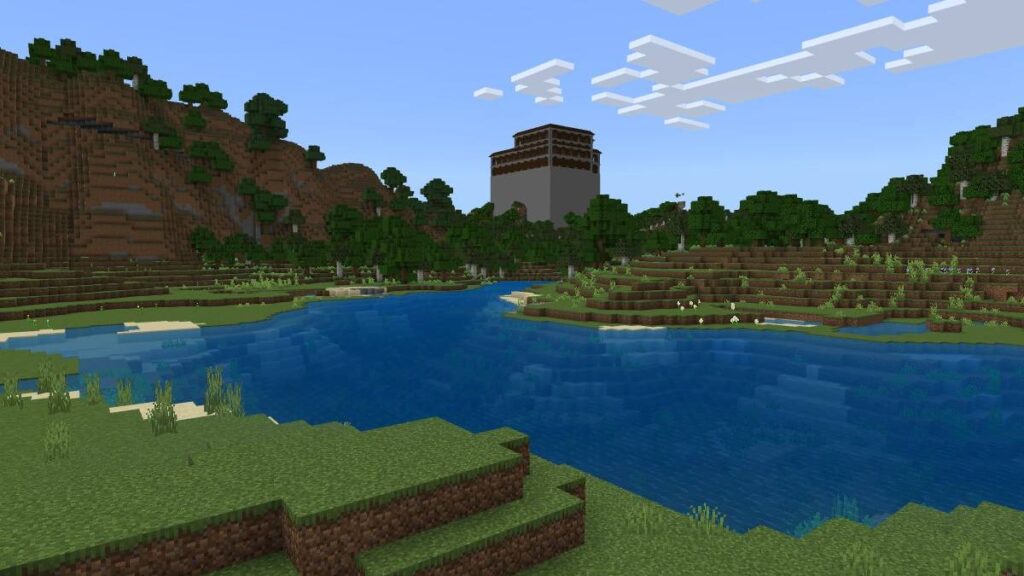 Key Locations

Mansion: 600 328
Ruined Portal: 152 40
Shipwreck: -376 -328
Shipwreck: -520 -120
Village: -360 216
4. Multiple Villages and a Mansion Near Spawn
This is an amazing mansion map for beginners because it spawns multiple villages and they are all very close to spawning. That means several different types of food, recipes, and business options for you to prepare for the mansion, which is also very close to your starting point.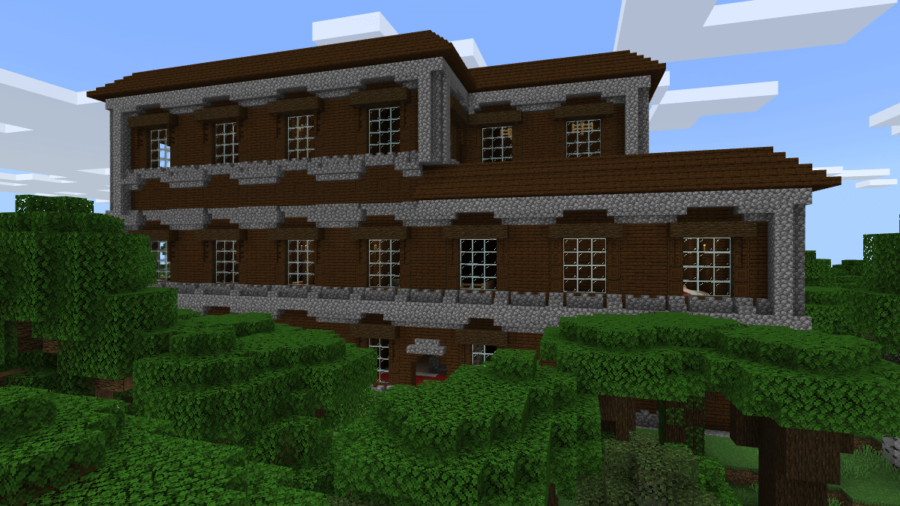 Credit: SwartyNine2691 – Seed: -1646242230 
Key Locations
Woodland Mansion: 500 80 -700
Village #1: -700 70 -750
Village #2: 108 70 170
Zombie Village: -350 70 240
Stronghold: -800 40 -1620
5. The Cliffside Mansion
Seed: -1834441039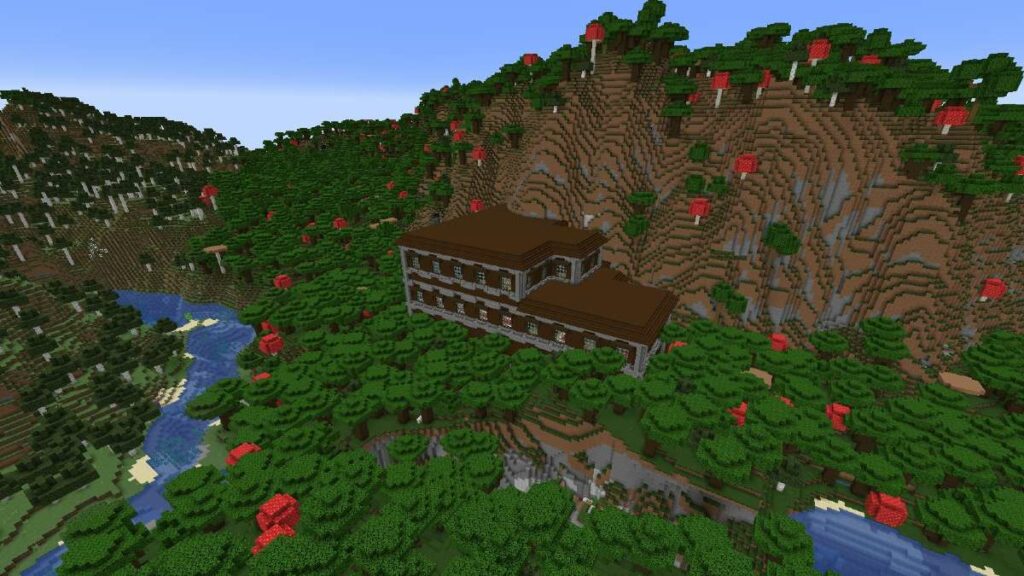 Key Locations

Shipwreck #1: 24 -184
Shipwreck #2: -152 -184
Village: 88 -840
Nether Portal: -600 -360
Tall Mansion: -856 -584
6. Mansion Generates Near a Village
Screenshot :
Credit: SwartyNine2691 – Seed: -2000408967 
Key Locations
Woodland Mansion: 1498 80 794
Village #1: 8 70 169
Village #2: -311 70 -227
Zombie Village: -425 70 145
Stronghold: -691 40 548
7. Dueling Mansions
Screenshot :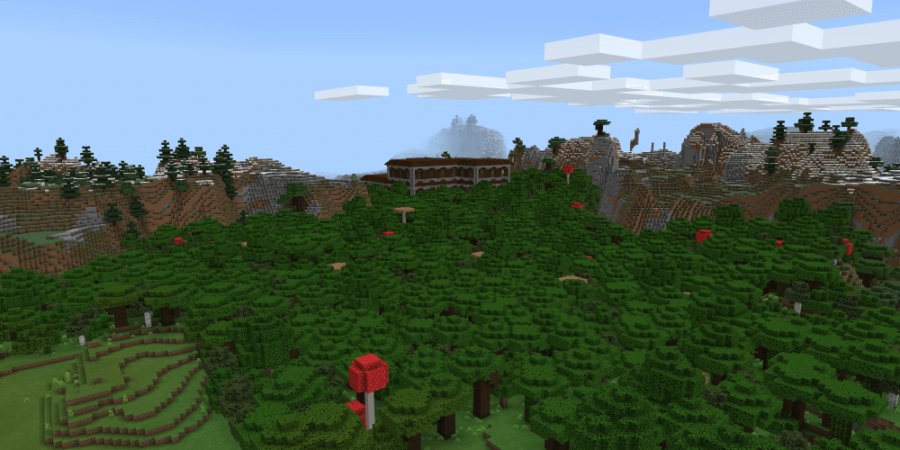 Discovered By: Tempered_Sol | Seed: -24970 
Key Locations
Jungle Temple: 695 80 40
Woodland Mansion #1: 500 80 540
Woodland Mansion #2: 1500 80 670
Mineshaft: 700 30 200
Spider Spawner: 366 17 153