As of the year 2023, the following NFL players have amassed the most wealth. Celebrity Net Worth, The Richest, and Forbes were mined for information to create this ranking.
Top 10 Richest NFL Players of 2023 | Net Worth – Ranked
10. John Elway ($145 Million)
Elway earned more than $45 million during his legendary playing career. Elway led the Denver Broncos as their general manager from 2011 to 2020, during which time the team won Super Bowl 50. He is now in charge of all football-related business as president.
9. Joe Montana ($150 Million)
In his fifteen years in the NFL, Montana reportedly made $25.5 million. However, Montana has endorsed major brands like Skechers and Guinness in addition to his own ranch in Calistoga, California comprising more than 500 acres.
8. Drew Brees ($160 Million)
Brees' career with the San Diego Chargers and the New Orleans Saints netted him nearly $270 million in earnings.
7. Eli Manning ($160 Million)
Spotrac estimates that Manning made $252.3 million in his 16 seasons with the New York Giants.
6. Russell Wilson ($165 Million)
Spotrac says that the 34-year-old has already earned close to $240 million from playing sports. The singer Ciara, who is married to Wilson, is also worth $20 million.
5. Aaron Rodgers ($200 Million)
Rodgers is now 39 years old, and he has made more than $305 million as a player. This is to be expected, since he has won four NFL MVP Awards.
4. Steve Young ($200 Million)
During his playing career, Young made nearly $50 million, which was a good amount of money. Since retiring after the 1999 season. Young is the managing director for the equity firm Huntsman Gay Global Capital, which he helped start.
3. Peyton Manning ($250 Million)
Manning won a record-setting five NFL MVP awards and made almost $250 million as a player. His "Manningcast" with his brother Eli on ESPN 2 has been watched by a small but dedicated group of people.
2. Tom Brady ($250 Million)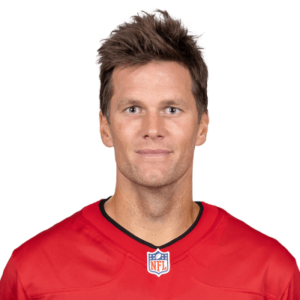 In his NFL career, Brady has made more than $292 million. Since he just retired, Brady plans to skip the 2023 NFL season and start his 10-year, $375 million deal to be FOX's No. 1 game analyst in 2024.
His post-career earnings far outweigh what he made as quarterback for the Dallas Cowboys in the 1970s.
In his later years as a player, Staubach started his own real estate company, which he sold for over $600 million in 2008. Now 81 years old, Staubach is widely considered to be the NFL's most financially successful player in history.