The Miami Dolphins have asked for an interview with Tom Donatell, an assistant secondary coach for the Los Angeles Chargers…
The Dolphins want to interview Tom Donatell for the open position of secondary coach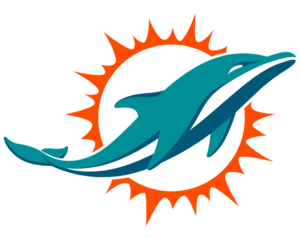 If the rumors are true, Mike McDaniel and the Miami Dolphins scored a huge coup by hiring defensive coordinator Vic Fangio this offseason.
The same reports claim that shortly after Super Bowl LVII, Fangio will sign one of the most lucrative deals for an assistant coach in NFL history. However, along with great wealth comes great responsibility, such as the pressure of finding deserving assistant coaches.
NFL Network's Tom Pelissero, who was the first to report Vic Fangio's signing with the Dolphins, says that Los Angeles Chargers assistant secondary coach Tom Donatell is the first of those assistants on the Dolphins' radar.
The #Dolphins requested an interview with #Chargers assistant Tom Donatell for their secondary coach job, per source.

— Tom Pelissero (@TomPelissero) February 12, 2023
At the age of 33, Donatell began his professional career with the Seattle Seahawks, where he worked as a quality control coach. There is a list of things he did for the Seahawks on the Los Angeles Chargers' website: "video evaluation efforts of Seattle's upcoming opponents for the defensive coaching staff…self-scouting endeavors on a routine basis… evaluating and contributing to the defense's week-to-week evolving playbook."
Four years and four seasons later, Donatell would move on to Los Angeles as an assistant secondary coach. The official site for the Chargers had even more glowing praise for the young secondary coach during his two years with the Bolts.
When he first joined the Bolts, he aided in the adaptation of second-round draft pick cornerback Asante Samuel Jr. and in the return to all-star form of safety Derwin James Jr.
Tom Donatell is the son of legendary Dolphins secondary coach Ed Donatell, whom many fans began to associate with the team soon after Fangio's hiring. Former Minnesota Vikings defensive coordinator Ed was recently replaced by Brian Flores earlier this offseason.
Still, it's not out of the question that both the dad and the kid wind up in South Florida. Tom Donatell, however, appears to be Vic Fangio's top choice to replace Steve Gregory as safeties coach and Patrick Surtain as secondary assistant.