The 44-year-old actress, Tia Mowry debuted her new hairstyle on Instagram on Wednesday.
Tia Mowry flaunts her stunning new style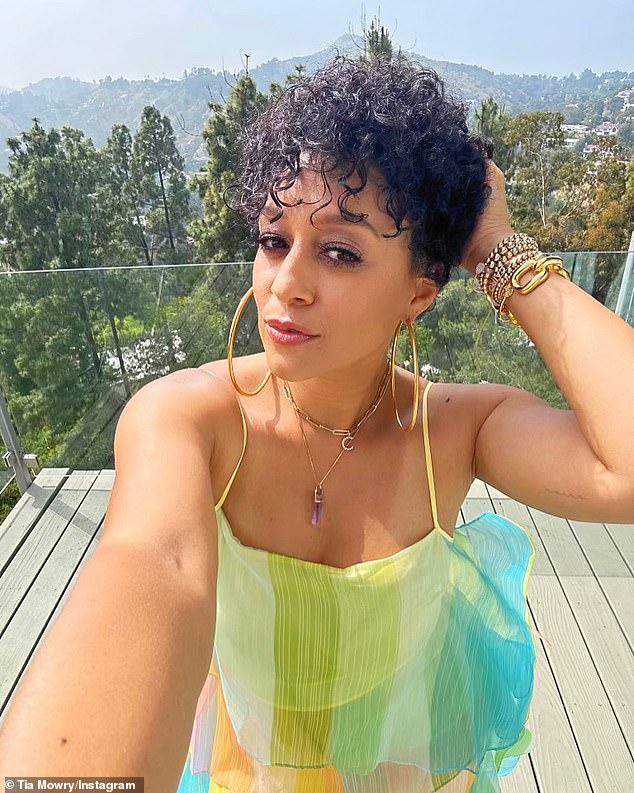 Mowry posed on a balcony outside her home wearing a multi-colored tank top that showed her arms.
The Twitches actress accessorized her ensemble with gigantic gold hoop earrings, a slew of chunky bracelets, and two gold necklaces.
She wore her hair in short, loose curls on top of her head, as well as eyeliner, smokey eyes, and a crimson lip stain.
The post was captioned by the mother of two, 'There's something so bittersweet about a nice chop. It feels like a release of old memories, both good & bad, but also, an exciting start to a new era.
'I'm ready to embark on this chapter of my journey, and everyone knows that there's nothing more monumental to mark it with than a fresh cut,'
She also shared a few other photos of herself in other rooms of her home, sporting a black blazer with silver stars, a blue tracksuit with hearts, and a white robe.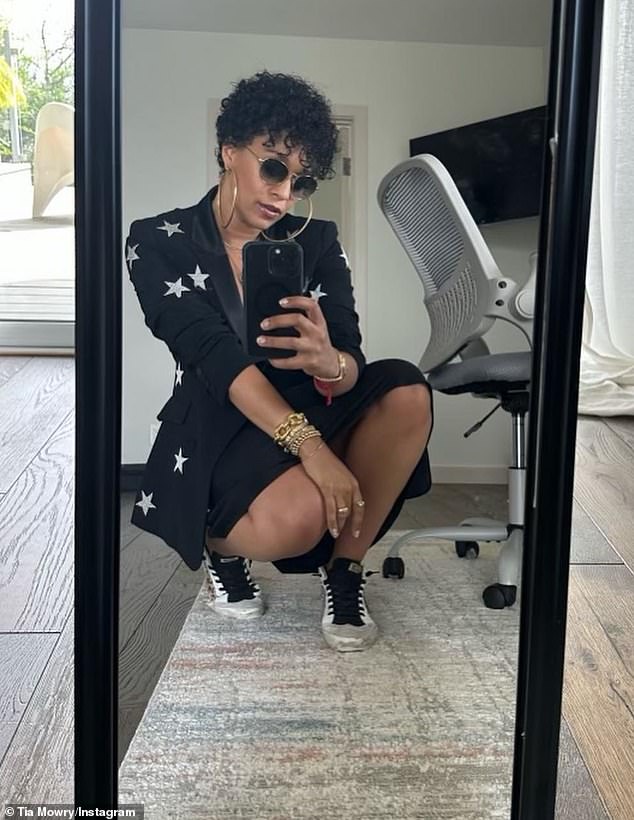 Last November, the actress revealed that she had a 'awakening' that her marriage needed to end.
She divorced American Sniper star Cory in October, over 15 years after they married in April 2008.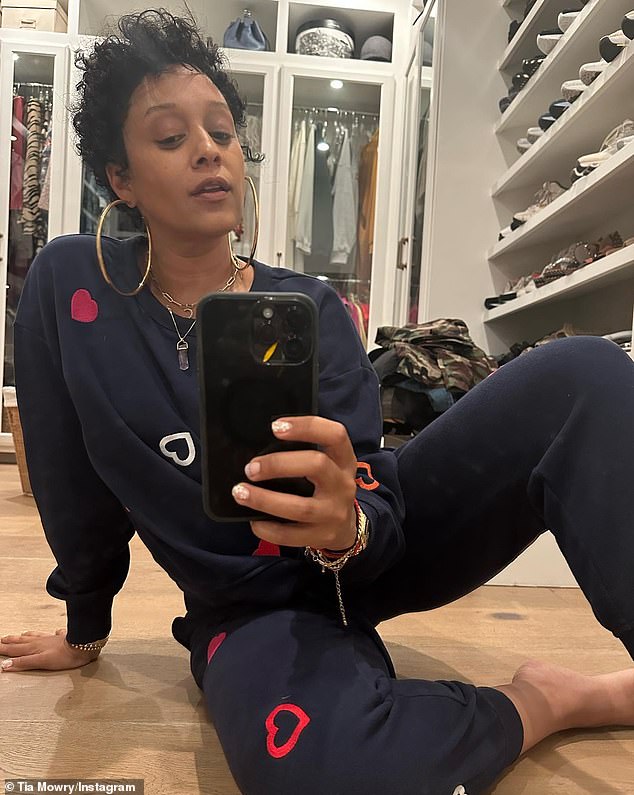 She told Today that she 'knew' she and Cory were done 'when I really started to focus on my happiness.'
Mowry stated, 'I feel like women, we tend to focus on everybody else's happiness, making sure that everybody else is OK – meaning our children, our friends, our family.'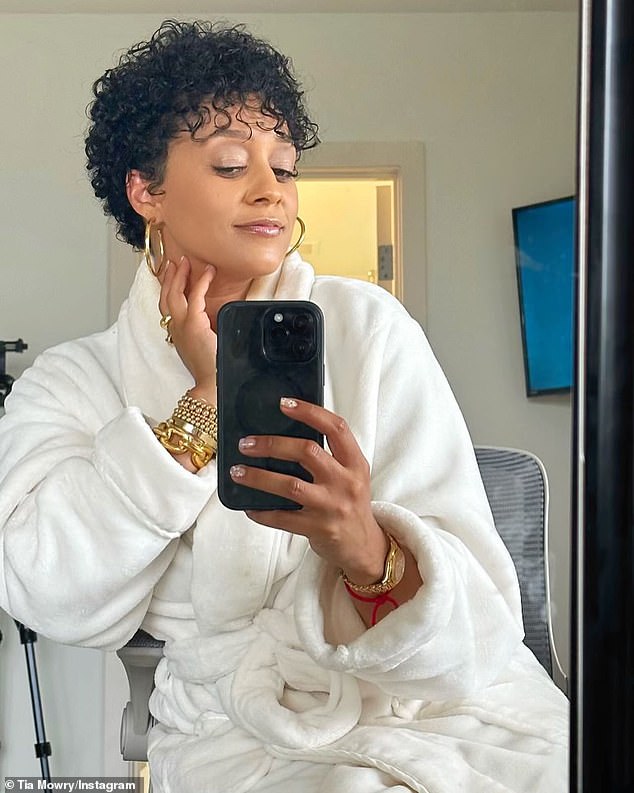 'But at the end of the day, it's about self-love. And when you start to really work on yourself, love yourself, know your value, know your worth, then all of a sudden, there's this awakening.'
'It's not easy, it's a hard trip, but at the end of the day, I feel like it's so, so worth it,' said the Family Reunion star.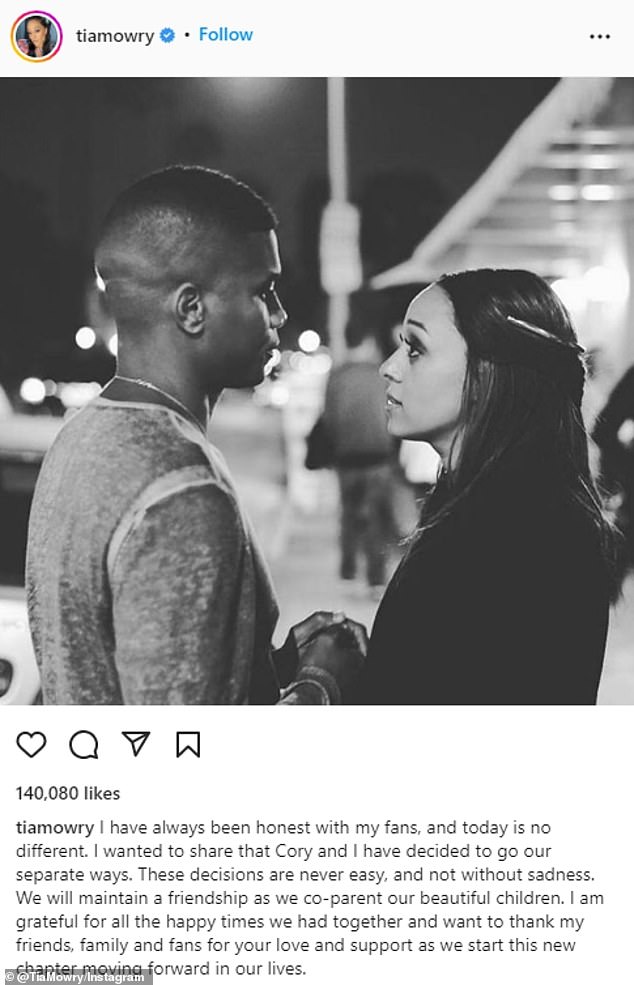 Tia stated before her marriage dissolved, 'There was this sadness. And I knew that life is short. I had actually lost my grandmother.'
'There was just an "aha" moment in me where I said: "You know what? We need to tap in, see what's really going on with your happiness. Life is short. Let's go. Let's start working on you and really focusing on what really, really matters here, which is at the end of the day, your peace, your joy and your happiness."
READ ALSO: