Ellie Brown, a former Love Island contestant, wowed her fans with a hot snap in slashed leggings to ring in the new year.
Ellie Brown proudly displayed her figure in a pair of ill-fitting trousers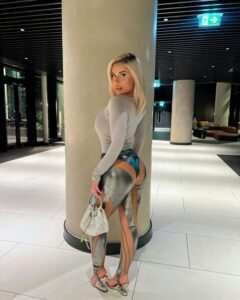 Ellie sizzled in the racy photo taken in a lavish lobby, looking sensational while showing off her toned physique.
The 24-year-old was dressed in a fitted grey long-sleeved t-shirt and metallic silver leggings.
But these weren't any ordinary leggings. Instead, they were adorned with slashes all over. Ellie proudly showed off some skin as she posed up a storm while looking incredibly chic in cut-out detailing covering the metallic leggings.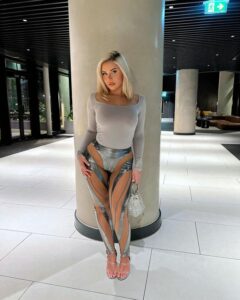 Her blonde bobbed hair was down and straight, and her makeup was neutral but glamorous.
Ellie was seen carrying a silver handbag and accessorizing with ornate heels to complete the metallic look.
One of the photos showed Ellie drinking a shot, giving fans a closer look at her makeup, which included a nude lip and wispy lashes.
She captioned the collection of photos: "2023," to mark and usher in the new year.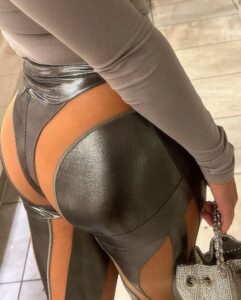 Liberty Poole, a 2021 Love Island alum, wrote: "Wow"
Meanwhile Ellie fans gushed over the blonde beauty in the comments.
One person wrote, "Absolutely gorgeous. The hottest woman on the planet."
Another simply wrote: "Cheeky."
A third fan then begged her to create an OnlyFans page, writing: "2023 you promise to drop a OF."
Read also :