Curry is widely regarded as one of the greatest basketball players of all time, as well as the greatest shooter in NBA history. He is credited with revolutionizing the sport by inspiring teams and players to shoot more three-pointers.
What injuries has Stephen Curry suffered during his NBA career?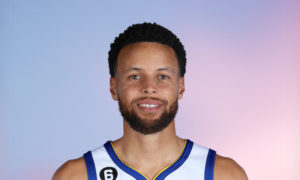 Injury: Lower Leg
Injury status: Game Time Decision
UPDATE (Feb. 04):
Due to a lower left leg contusion, Curry is listed as probable for Saturday's game against the Mavericks.
While Curry has been listed as questionable before because of a shoulder injury, this is the first time his lower leg has been mentioned as a potential source of trouble. Fortunately for the Warriors, the injury does not appear to be serious, and Curry will be available to start at point guard for the Warriors on Saturday.
UPDATE (Feb. 02):
Stephen Curry is likely to be ready to play Thursday against the Nuggets.
UPDATE (Feb. 01):
During Monday's 128-120 win over the Thunder, Curry had 38 points (12-20 FG, 8-14 3Pt, 6-6 FT), 12 assists, eight rebounds, and one block in 37 minutes of play.
Curry put the Warriors ahead early by scoring 13 points in the first quarter, and he didn't slow down much for the rest of the game. He made eight three-pointers, which was his season high. He also had 12 assists, which was his third-best total of the season.
Curry seems to be in the zone right now. In his last six games, he has averaged an impressive 33.8 points, 7.0 assists, 5.6 rebounds, 5.3 three-pointers, and 1.3 steals per game.
UPDATE (Jan. 30):
On Friday, Curry led the Warriors to a 129-117 victory over the Toronto Raptors with 35 points (13-21 FG, 4-8 3Pt, 5-5 FT), seven rebounds, eleven assists, and two steals in 39 minutes of action.
With 35 points and six three-pointers, Curry was the Warriors' offensive catalyst. In seven of his eight games back from injury, Curry has scored in double figures, and in all eight games he has made at least three three-pointers.
Over the past seven days, he has been performing like a top-10 player, which is consistent with his season-long performance. Except for a serious injury, Curry's current value should hold steady, giving drafters a good return on their investment.
UPDATE (Jan. 25):
The Warriors star will be available for Wednesday's match against the Grizzlies.
Stephen Curry had 26 points, seven rebounds, six assists, and one steal in 38 minutes of Sunday's 120-116 loss to the Nets. He made 7 of 16 shots from the field, 4 of 8 three-point shots, and 8 of 8 free throws.
After Andrew Wiggins and Klay Thompson both had bad games, Curry stepped up and had a good shooting game after two straight bad games from his teammates.
Curry has played in six games since coming back from a three-week-plus shoulder injury absence earlier this month. In 34.5 minutes, he averages 25.8 points, 5.3 rebounds, 4.3 assists, 4.3 three-pointers, 0.8 steals, and 0.7 blocks.
UPDATE (Jan. 20):
The 34-year-old superstar is prepared to face the Cavaliers.
UPDATE (Jan. 15):
The Warriors beat the Spurs by 31 points, which gave Curry more time to rest than usual. This was good for him because he's just coming back from a long time away because of a shoulder injury.
When the Warriors play the Bulls on Sunday as part of their road trip, you can expect the star floor general to handle his normal workload.
UPDATE (Jan. 13):
Stephen Curry played his first game back against the Suns on Tuesday after missing 11 games. He was limited to a few minutes on Tuesday, but he shouldn't have any restrictions when the Warriors play at San Antonio on Friday after two days off.
UPDATE (Jan. 10):
Stephen Curry (shoulder) is questionable for Tuesday's game.
UPDATE (Jan. 4):
Curry (shoulder) was recently evaluated and found to be "making good progress." He will be re-evaluated in two weeks.
UPDATE (Dec. 18):
Stephen Curry (shoulder) will not require surgery but will be out for about a month. That means he'll be out of the match on Sunday.
UPDATE (Dec. 15):
Steph Curry of the Golden State Warriors appeared to suffer a shoulder injury midway through an incredible performance. Curry grabbed his shoulder near the end of the third quarter against the Indiana Pacers and appeared to be in a lot of pain. As the fourth quarter began, the superstar point guard went straight to the locker room and did not return to the bench.
The Golden State Warriors announced in an injury update that Curry suffered a left shoulder injury and will not return to the game.
About

Stephen Curry
No. 30 – Golden State Warriors

Position

Point guard

League

NBA

Personal information

Born

March 14, 1988
Akron, Ohio, U.S.

Listed height

6 ft 2 in (1.88 m)

Listed weight

185 lb (84 kg)

Career information

High school

Charlotte Christian
(Charlotte, North Carolina)

College

Davidson (2006–2009)

NBA draft

2009 / Round: 1 / Pick: 7th overall
Selected by the Golden State Warriors

Playing career

2009–present

Career history

2009–present

Golden State Warriors