Marcus Smart (born March 6, 1994) is an American professional basketball player for the Boston Celtics of the National Basketball Association (NBA).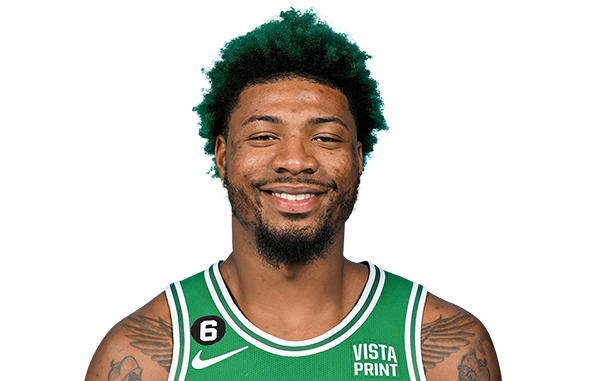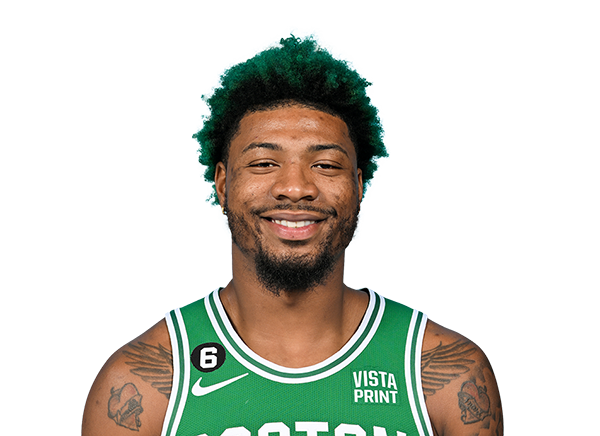 Injury: Ankle
Injury Status: OUT
UPDATE (Feb. 01):
Smart (ankle) admitted Tuesday that he doesn't have a set date to return to game action and could be sidelined until after the All-Star break, as reported by Jay King of The Athletic.
On January 24, Smart said he hoped to return from a sprained right ankle in 1-2 weeks, but just 7 days later, the reigning NBA Defensive Player of the Year sounded less optimistic about his health.
Given that Smart has yet to resume any on-court work, it is looking increasingly unlikely that he will return within the two-week estimate he initially provided. If he is unable to show significant improvement in his recovery over the next few days, the Celtics may elect to err on the side of caution and keep him sidelined through the mid-February break.
UPDATE (Jan. 28):
According to a report by Souichi Terada of The Springfield Republican, Marcus Smart (ankle injury) stated on Tuesday that he hopes to return in one to two weeks.
The Celtics have a 35-13 record, which is the best in the NBA, heading into their game on Tuesday against the Heat. Because of this, there is no reason for the team to rush Marcus Smart back from his sprained right ankle, which the point guard has stated is an aggravation of the injury he sustained during the playoffs last season.
The versatility that Smart brings to the defensive end, in addition to the career-high number of assists per game that he is averaging, will be difficult to replace. Despite this, the Celtics have a lot of different options at guard who can come in and try out for the team. There ought to be additional time allotted for Malcolm Brogdon (personal), Derrick White, and Payton Pritchard's presentations.
UPDATE (Jan. 24):
Marcus Smart has been diagnosed with a right ankle sprain, and as a result, his status for Tuesday's game against the Heat is currently listed as questionable.
Despite the fact that his initial X-rays came back negative, Smart will still have to sit out at least one game due to the ankle injury he sustained in Saturday's victory over the Raptors. It appears as though the Celtics are content to evaluate Marcus Smart's status on a game-by-game basis for the time being, which means that he is still considered questionable.
After spraining his ankle while coming around a screen during the game against the Raptors on Saturday, Smart needed assistance getting off the court so he could continue playing. The fact that his X-rays came back negative is certainly cause for optimism; however, the fact that he required X-rays in the first place suggests that he is experiencing a significant amount of pain. Managers of fantasy teams shouldn't be shocked if the guard misses significant time due to injury.
About Marcus Smart
No. 36 – Boston Celtics

Position

Point guard / Shooting guard

League

NBA

Personal information

Born

March 6, 1994
Flower Mound, Texas, U.S.

Listed height

6 ft 3 in (1.91 m)

Listed weight

220 lb (100 kg)

Career information

High school

Marcus (Flower Mound, Texas)

College

Oklahoma State (2012–2014)

NBA draft

2014 / Round: 1 / Pick: 6th overall
Selected by the Boston Celtics

Playing career

2014–present

Career history

2014–present

Boston Celtics

2014

→Maine Red Claws