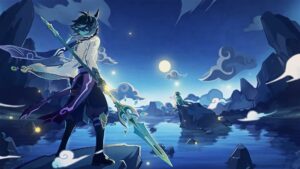 From what the latest Genshin Impact leak shows, the upcoming version 3.5 update will have a new Pac-Man-themed event.
Genshin Impact leak suggests a Pac-Man event in version 3.5
This recent Genshin Impact leak shows a totally unexpected Pac-Man-inspired event that should happen in the next update to the anime game. The next Windblume Festival will start when Genshin Impact version 3.5 comes out, so this could be a part of that. In the past, HoYoverse's events have been inspired by other games, but Pac-Man was one that nobody saw coming.
3.5 pacman-like activity via Genshin Yuban from Genshin_Impact_Leaks
Recent game updates are great examples of how HoYoverse clearly enjoys experimenting with various gameplay styles for events within its RPG. The monster-taming Fabulous Fungus Frenzy event in version 3.2 was reminiscent of Pokemon, and the block-breaking Akitsu Kimodameshi event in version 3.3 was a twist on Atari's Breakout.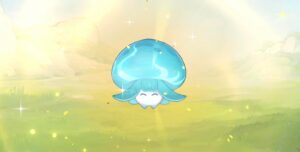 The leak shows images of several indoor locations in Mondstadt, all of which are set up in Pac-Man-like fashion. Small balloons line the walkways, with larger balloons mixed in, similar to how power pellets are organized in Bandai Namco's classic arcade game.
A variety of medium-sized balloons are also visible, which may represent the fruits of the Pac-Man video game series in Genshin's world. Even the walls have portals that will most likely transport you to the opposite side of the room.
The leak contains only six images, but the sixth one shows six maps, which could indicate how many levels we will be able to play.
We're still in the first half of Genshin Impact version 3.4, so it'll be another month before we hear anything official about version 3.5, especially since HoYoverse is closed for the Lunar New Year holidays.
About Genshin Impact
Genshin Impact
Developer(s)
miHoYo
Publisher(s)
miHoYo
Producer(s)
Cai Haoyu
Composer(s)
Yu-Peng Chen
Dimeng Yuan
Yijun Jiang
Qian Ding
Xin Zhao
Engine
Unity
Platform(s)

Android
iOS
PlayStation 4
Windows
PlayStation 5
Nintendo Switch

Release

Android, iOS, PS4, Windows
September 28, 2020
PlayStation 5
April 28, 2021
Nintendo Switch
TBA

Genre(s)
Action role-playing
Mode(s)
Single-player, multiplayer