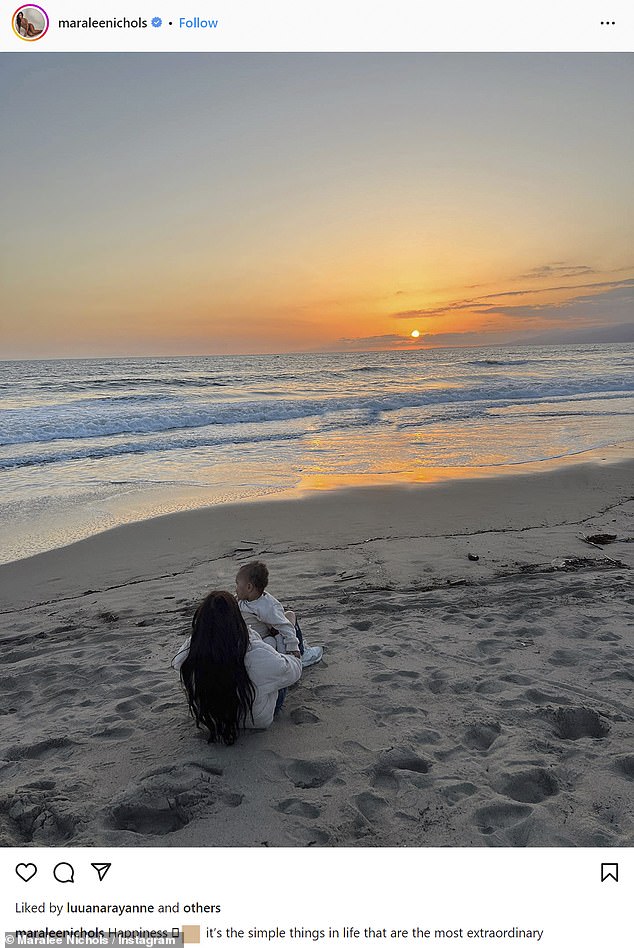 Maralee Nichols most recent Instagram post from Sunday afternoon was trying to give Khloe Kardashian a little bit of shade.
Tristan Thompson's ex-girlfriend Maralee Nichols took Theo on a beach trip to teach him to appreciate "the simple things in life,"

During an outing to the beach with her son Theo, the fitness guru said that "the simple things in life" are "most extraordinary," leading some of her fans to infer that she was criticizing Khloe, 38, for displaying her money.
Nichols' post, which included a video of her one-year-old son running in the sand as the sun set, seemed harmless at first glance, but the caption prompted many to compare the way she is raising her son to that of Kardashian, who has a four-year-old daughter named True and a baby boy with the 32-year-old NBA player.
"This one will grow up mentally healthy and happy in the natural world,' one wrote, while another praised Nichols, 33, for keeping her little one 'safe and so secure."
Theo, who has allegedly never met his father, was "not invited" to True's birthday party this past weekend, prompting some to wonder why.
"Hey, you guys! It's common knowledge that @realtristan13 is a bad person for his actions here. Aside from that, @maraleenichols is an outstanding parent."
"It's not right that this kid has a lousy dad, but his mom seems to be holding down the fort admirably in his absence. Nothing is missing from this baby boy's life.'
Kardashian received criticism for holding a particularly extravagant party, despite her best efforts to make True's birthday special.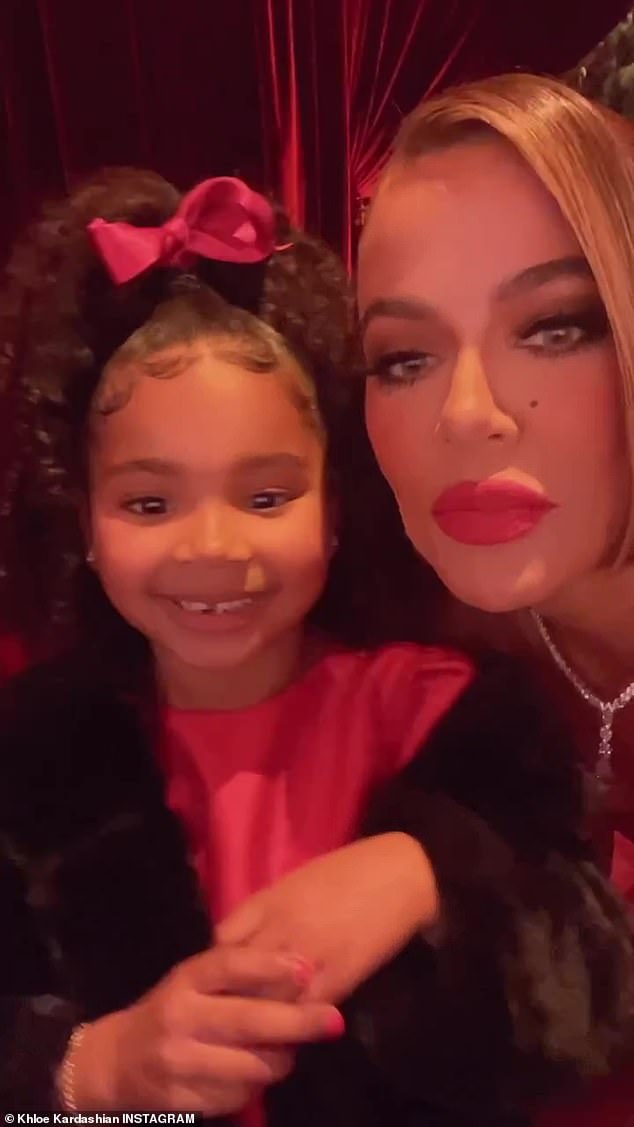 Kardashian sparked the argument when she posted images from her son's Octonauts-themed birthday party, which was held at her $17 million Hidden Hills property.
"Yesterday we threw True her 5th birthday party," she wrote on her Instagram Story. "Time really does fly!"
She continued: "Her birthday isn't until April 12th, but we decided to celebrate it yesterday. I'll hold onto the last few days of my 4-year-old."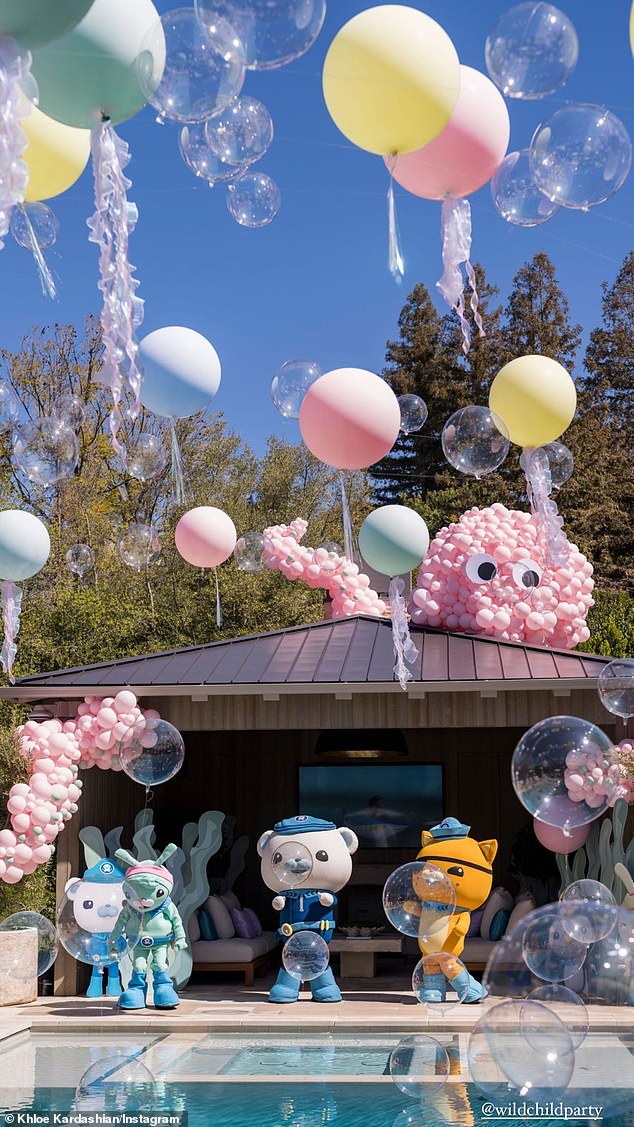 The Good American founder went on to reveal True "is obsessed with Octonauts" so they "had a pastel/ Octonauts extravaganza."
There was a gorgeous dessert bar at Kardashian's house, complete with personalized goodies, a cotton candy machine, and Stoney Clover bags with each guest's name on the front, as shown in images from the celebration.
In addition, she contracted with a business whose name literally translates to "aquarium on wheel."
The mother of two exclaimed that in addition to the goldfish, the children could "to make their own aquarium, and bring home a goldfish."
READ ALSO :