Golf influencer Paige Spiranac has wowed her fans with her latest Instagram post, but her fans are even more intrigued about what's printed on her bag.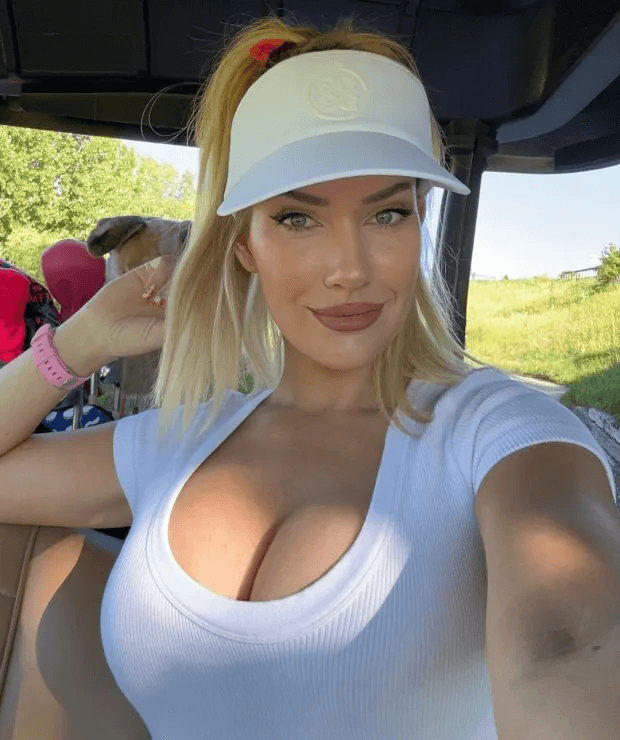 Known for sharing golf tips and glam photos of herself on social media, Spiranac was recently included on the Maxim Hot 100 list for her influencer career.
Her fans are frequently treated to racy photos of her on the golf course, and this time it was no different as she stunned in a low-cut top and white skirt.
While many of her fans were taken aback by her outfit, some also noticed something on her bag.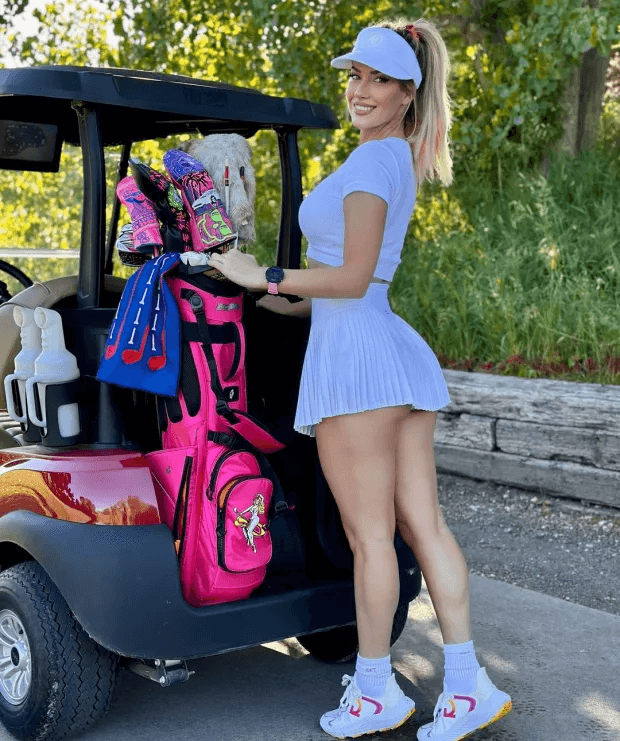 An image of Paige's golf bag appeared to show a cartoon picture of herself riding on a bag, looking like she was wearing a white one-piece outfit.
A cartoon was emblazoned on the front pocket of her pink golf bag.
In the comments section beneath her post, her fans reacted to the funny photo.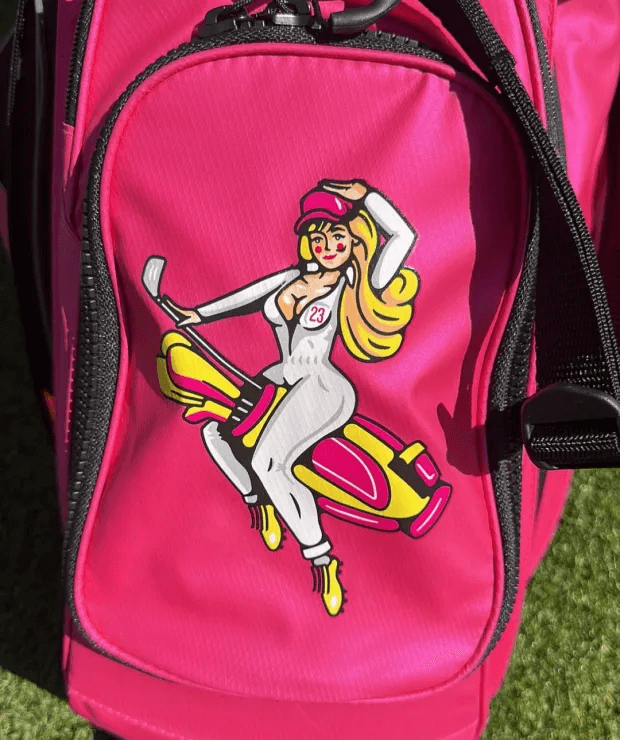 Among the comments, one said: "Yes to both of these photos and yes to that icon on your bag."
Another said: "We need that design on shirts."
While someone else said: "Awesome golf bag!" "That bag is definitely you!"
A fourth concluded: "That golf bag is definitely you!"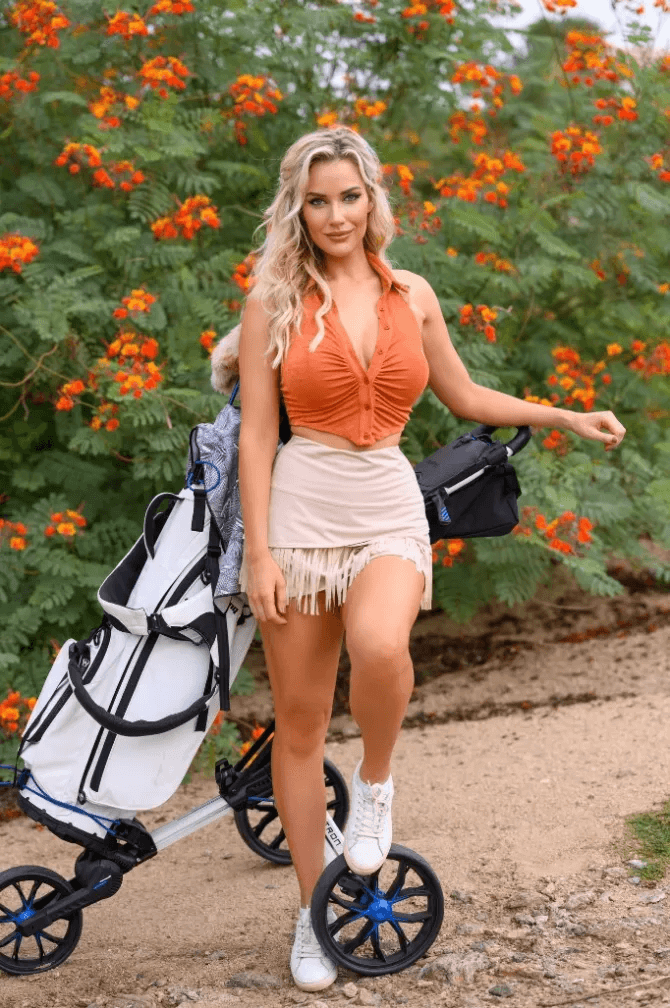 Read next :
About Paige Spiranac :
A former professional golfer, Paige Renee Spiranac (born March 26, 1993) is an American social media personality and golf instructor. She played Division 1 college golf at both the University of Arizona and San Diego State University, winning All-Mountain West Conference honors during the 2012–13 and 2013–14 seasons, and leading the Aztecs to their first Mountain West Conference Championship in 2015.