With her latest Instagram post, Grace Charis took to the links to showcase her glam outfit.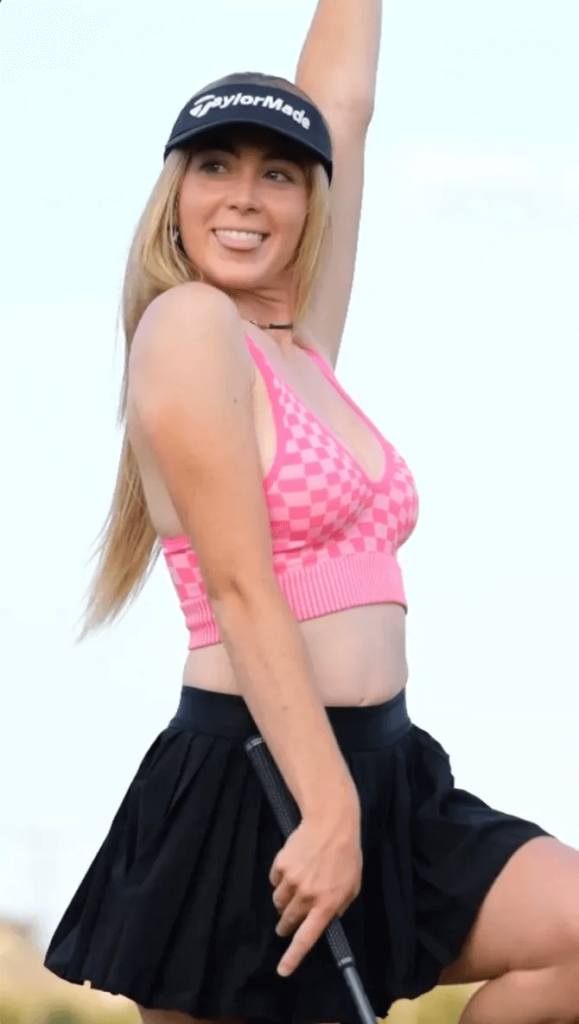 Wearing a pink top over a black golf skirt, she topped her look with a TaylorMade hat.
A rising star in the golf influencer game, Grace has over 1.5 million followers on Instagram and a YouTube channel with over 754,000 subscribers.
She layered a clip from Gossip Girl over the video, saying, "If looks could kill, we wouldn't want to be Dan Humphrey."
In her caption, Charis wrote, "I wouldn't want to be that guy."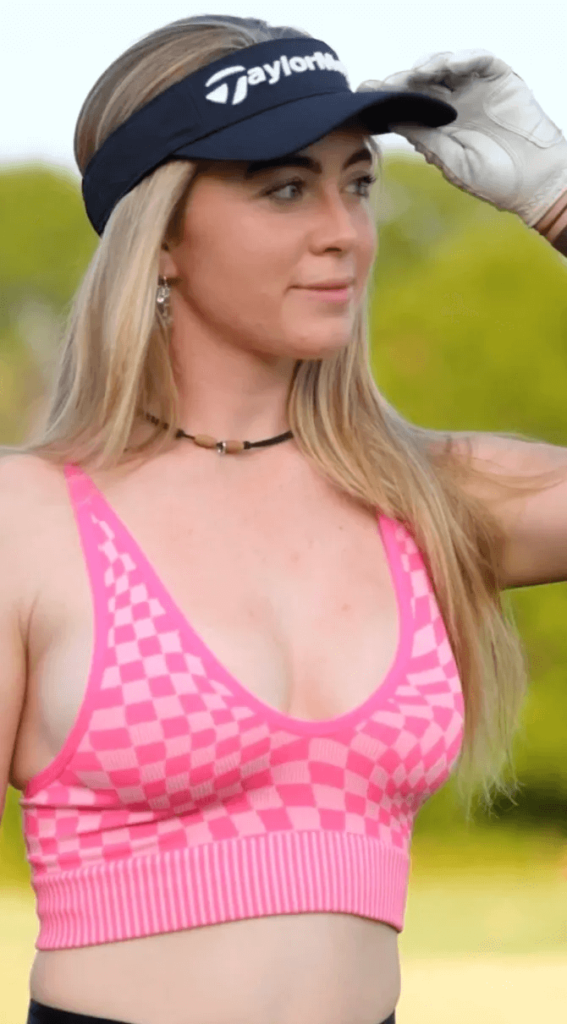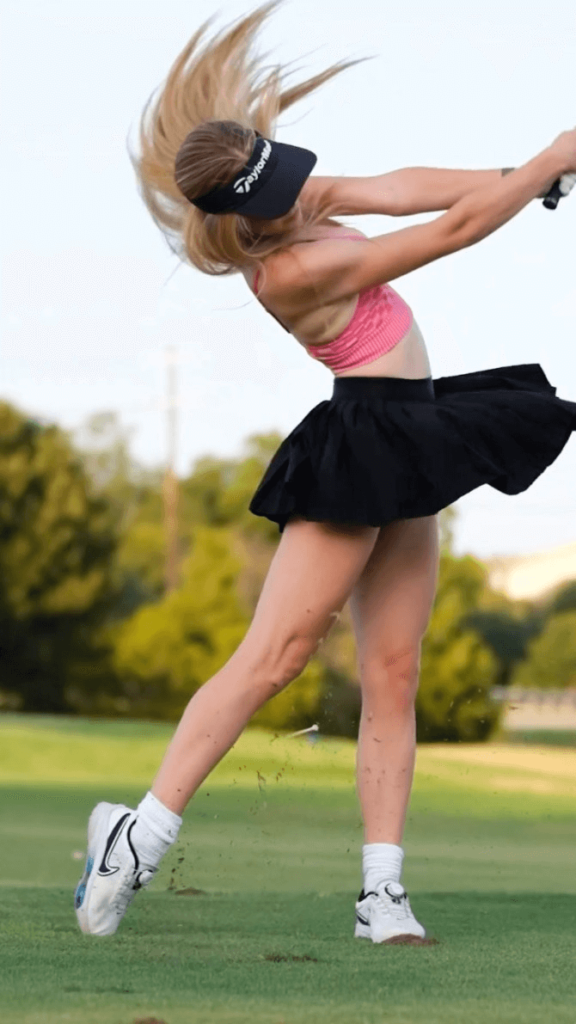 One of her 1.5 million Instagram followers asked: "How does anyone pay attention to you when you're there?"
Adding to the praise, another individual commented: "Love the top. The checkerboard pattern really pops!"
Another individual said: "I'm your biggest fan."
A fourth commented: "Legendary!"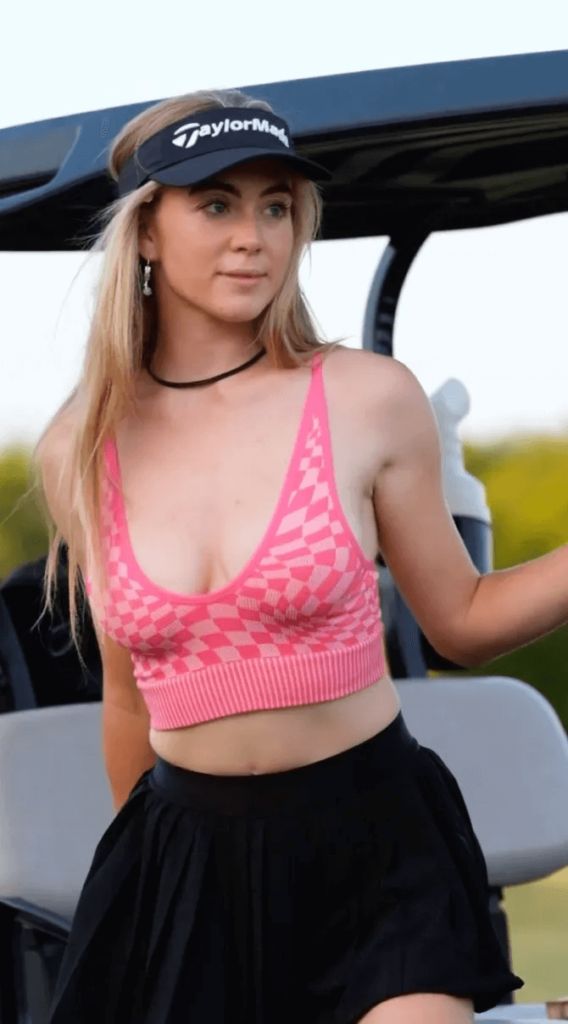 As a college student, Grace says her goal is to become a professional golfer in the future. Her mom introduced her to golf at an early age.
She spent a few days on a farm in Idaho, riding horses and enjoying country life before returning to swinging the clubs again.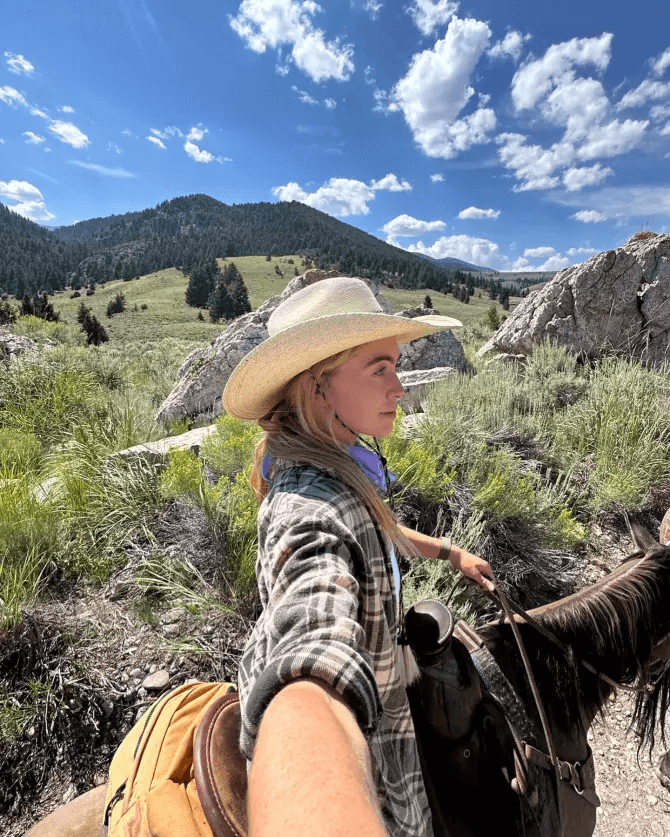 Read next :