On Wednesday night's episode, Jordan Odofin and Casey O'Gorman will show up and rock the Love Island villa.
Meet the two new bombshells! Villa braces for even MORE drama as Casey and Jordan arrive and declare they fancy 'All the strong girls'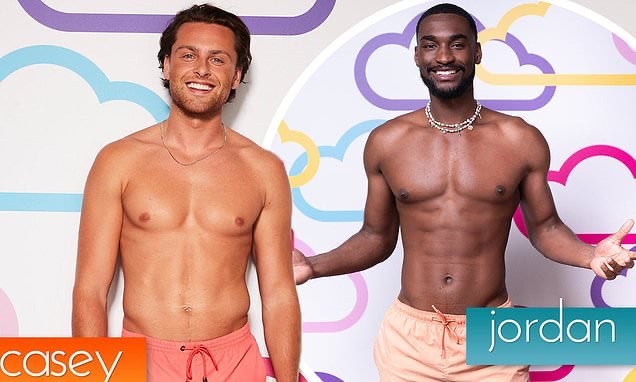 The girls on the Island will get a text as the guys are finishing up in bed: 'Girls, head downstairs, get glam and grab a mimosa as Casey and Jordan are waiting for you at the pool #FreshMeat #MorningGlory.'
Since a recoupling is imminent, their arrival coincides with the departure of one of the girls from the villa.
Casey, a 26-year-old recruitment consultant, has warned that he plans to "kiss a lot of girls in there" because he can't pick just one girl he fancies. This could spell trouble.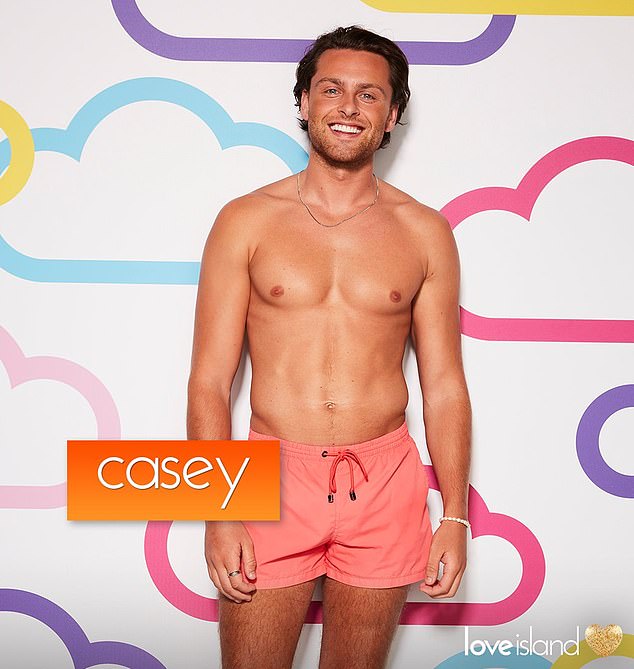 As a Senior HR Advisor, Jordan, 28, is 6'5″ and boasts that he will bring his "London swagger" and is looking for a woman who can "put him in his place."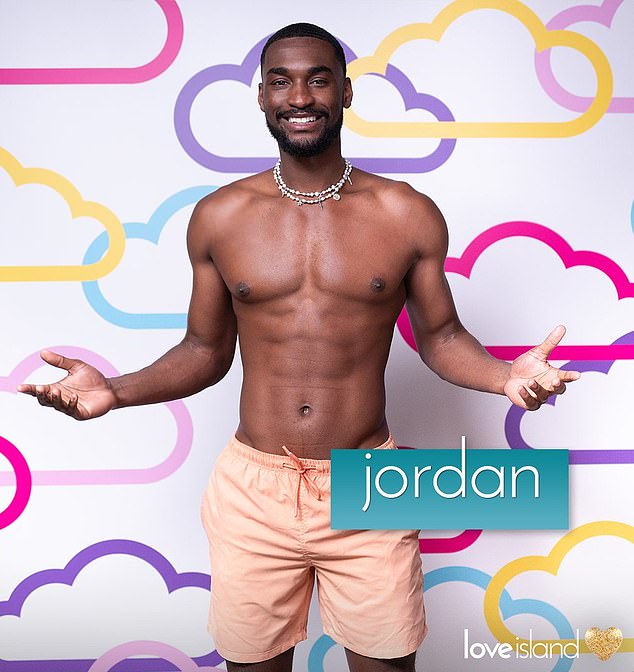 And he said, "All the strong women in the villa."
Casey, from Tring, said: 'I feel like now is the time to settle down and find a girlfriend. I've always said I want to be married with kids by the time I'm 30. I'm 26, so we are getting there!'
To top it all off, he intends to be the "cheekiest boy in the villa," which is saying a lot.
To quote what he had to say: 'I can definitely see myself kissing a lot of the girls in there! So I guess, lots of entertainment and lots of drama!'
He was prepared to settle down and find his soul mate: 'I came out of a serious relationship a year ago and I haven't really been looking for anything for the last year but after lots of fun, I've realised that now I want to settle down and find something real.'
But he insisted that it's far too soon for him to choose a preferred female companion, adding: 'There's honestly so many I have my eye on…'
If you asked his pals, they'd probably say he is: 'Very cheeky, naughty, outgoing, ambitious. They'd say I'm very driven at everything I do.
'I always aim to be the best and come first at pretty much everything. They'd also say I've got a big heart, I'm very lovable.'
But let's hope nothing goes wrong, as he said: 'I'm really squeamish. I once cut my hand and passed out'.
Jordan, the new guy, is also a bit cheeky, and he can't wait to find his wifey for lifey.
He said: 'I'm looking to find a genuine connection with someone.
'Firstly, I've been busy and focused on my career and there've been lots of distractions with dating apps and meeting people on nights out. It feels like the right time for me to settle down.'
Since he's from London, he figures that will give him an edge over the local lads.
A quote from what he had to say: 'I'm going to bring my London swagger, not many of the boys in the Villa are from London.
'I'm 6'5 so I'm tall and I've got a good physique. I've got a good dress sense – and apparently I'm easy on the eye, too!'
He is 'single by choice.'
To which Jordan remarked: 'I'm very picky in terms of what I like, if someone does something that I think is an "ick" then I'll be off. I want to go into the Villa and build a genuine connection with no distractions.
'I need a girl that can put me in my place, therefore I've got my eye on all the strong women in the Villa!'
The people closest to him would describe him as: 'Level-headed, calm, cool, collected and funny.'#
And he 'doesn't have a twin but everyone says me and one of my brothers look identical.'
On the show that aired on Wednesday night. The Islanders have gathered around the fire pit to renew their vows.
The girls line up in front of the boys, who are making the pairing decisions.
Unexpected new couples form while others fizzle out during the boys' deliberations.
If Samie is the new it girl, who will she hook up with? Who will be the girl in the Villa who has no one to leave with?
Bombshell The remarriage is disrupted by Samie's arrival at the villa. Some locals on the island also have thoughts on how she should respond to the decisions that have been made.
Two islanders are having a conversation, and one of them says: 'Samie's a little bit disappointed, she wanted you.'
The boy replies: 'I know, I saw it in her face.'
Who is the boy she's dating, and why might someone else have preferred her?
Shaq and Tanya have a conversation later that night.
Shaq says as they cuddle on the terrace: 'When I look into your eyes I see a whole future with you, I know that what we have is very special.'
Tanya cracks a grin as she realizes Shaq has more to say.
Is there something he wants to tell or ask Tanya? Can we expect something more from them in the near future?