A new glam snap of Heidi Klum and Sofia Vergara sent her followers into a frenzy on social media.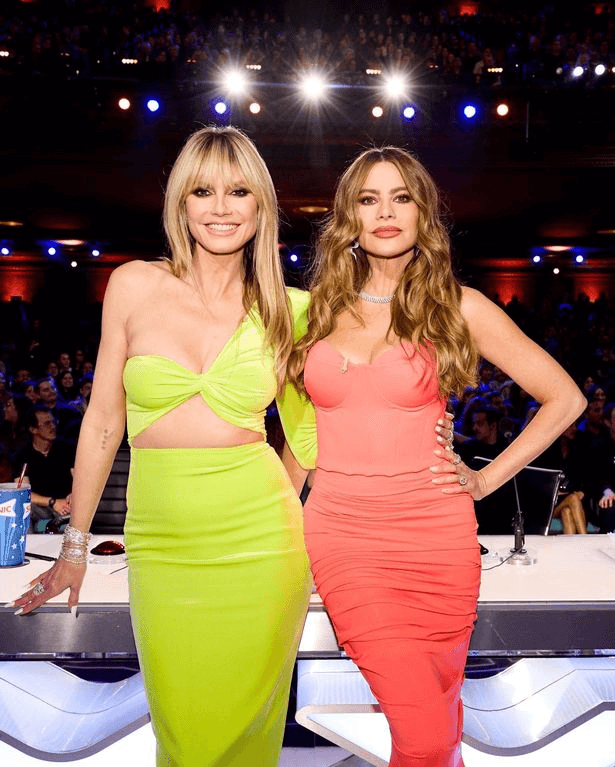 While filming AGT, the Hollywood beauties donned vibrant, colorful dresses as they served as judges.
In an eye-catching lime green one-strap dress, Heidi tightened her slim frame and showed off her svelte midriff, while Sofia slipped into a peach-coloured one-piece that embraced her curves.
Sofia wore her stunning brunette locks cascading down her shoulders while Heidi wore her streaky blonde locks naturally straight.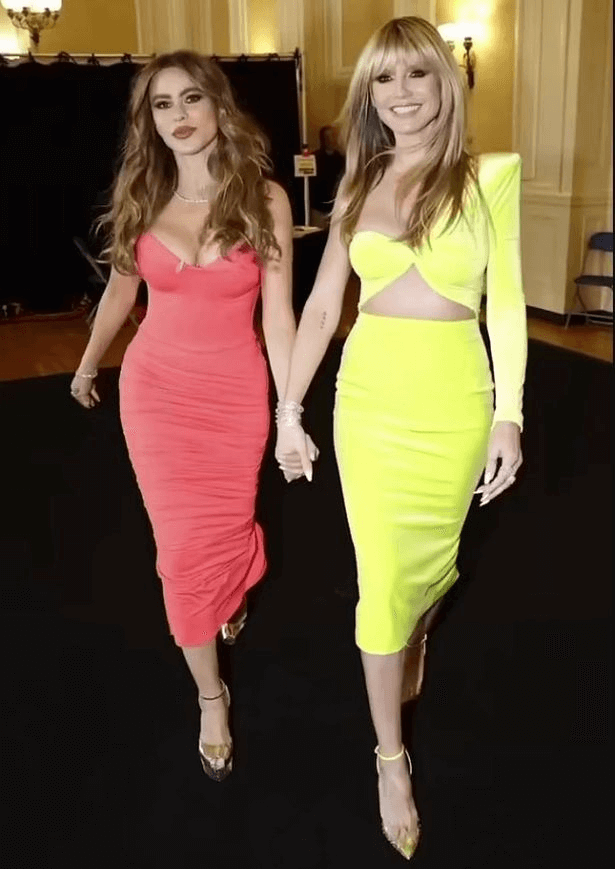 One fan wrote: "I love you so much,"
another added that they are "the cutest women on TV."
A third said: "Very sexy ladies,"
and a fourth added: "I love these dresses."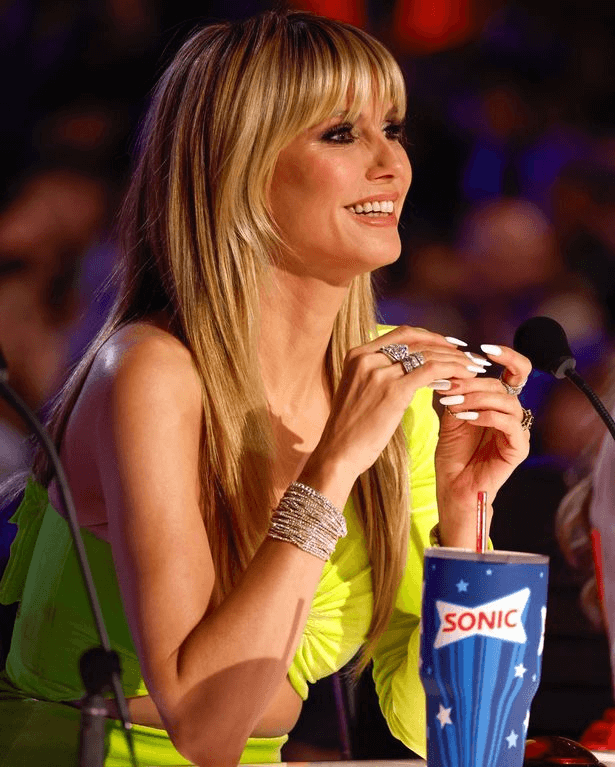 Read next :
About Heidi Klum :
Heidi Klum is one of the most stunning women in the world thanks to her multifaceted success as a model, TV host, and entrepreneur. Many people have taken fashion and beauty cues from her throughout the years. Therefore, it was only natural that we searched for a classic Heidi Klum cut to emulate.