Selena Gomez's kidney donor claimed that during their purported quarrel, the singer's fans were so angry with her that they sent death threats on social media.
Francia Raisa claims Selena Gomez fans threatened to 'rip out her other kidney'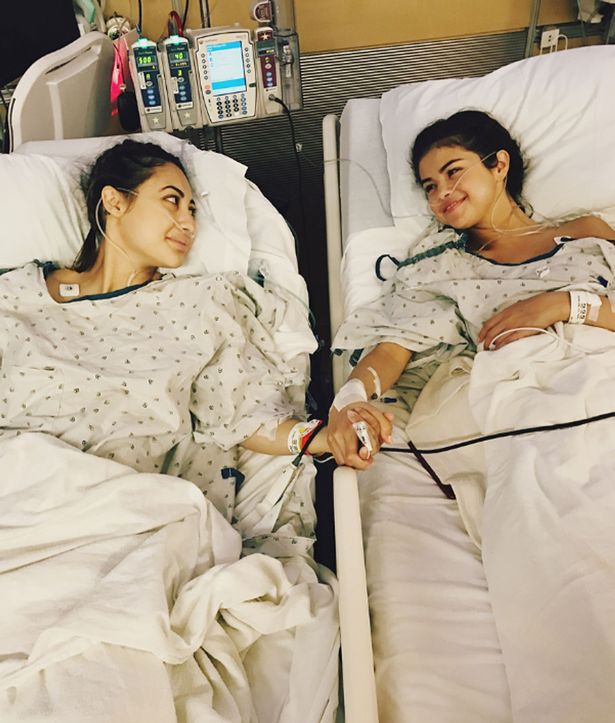 During her purported feud with the artist, Francia Raisa claimed that fans threatened to "rip out her other kidney."
Francia claims that she has been bullied online by Selena's supporters since rumors of their dispute surfaced on social media.
Francia told TMZ: "I think the [comment] that probably hurt the most was, 'I hope someone goes up your p***y and rips out your other kidney, you f***ing w***e'."
Francia did, however, clarify that Selena had nothing to do with the fans' behavior, adding: "In no way, shape or form does anyone condone bullying, especially Selena."
Selena founded the Rare Impact Fund to combat the stigma associated with mental illness, particularly among young people.
The star of The Secret Life of the American Teenager stated: "So the fact that now I'm being bullied as I am is messing with me mentally.
"It's just, to me, it's not what anyone wants for someone, and Selena is literally out there saying 'Please stop.' So I don't understand why this is happening."
When Francia gave her kidney to Selena in 2017 during her lupus fight, the two appeared to have an unbreakable friendship.
However, when Selena referred to Taylor Swift as "her only friend in the industry," it appeared that the friendship had reached a snag.
Francia has unfollowed Selena on Instagram since then.
The actress previously revealed that she "couldn't move for two months" after undergoing kidney donation surgery.
She explained: "It's harder as the donor because we are losing something our body didn't need to lose [while Gomez was] gaining something her body needed.
"I couldn't take a shower by myself, I had to have someone help me because I couldn't move. I'm a very, very active person [but for] two months I couldn't do anything."
READ ALSO: