According to Variety, Selena Gomez has been cast as the host of two new Food Network shows.
Two new Food Network series will feature Selena Gomez as host, with one taking place in the kitchens of celebrity chefs

The 30-year-old actress will appear in a 'celebration-focused series,' which will premiere on television during the 2023 holiday season.
Then, in 2024, Gomez will star in an untitled show that follows her as she visits other chefs' restaurants.
According to the site, the untitled series would see Gomez "meeting up with some of the best chefs in the country in a quest to cook their most popular dishes when she visits their kitchens."
The former Disney star has already had success with HBO Max's Selena + Chef series, which has four seasons so far.
Kathleen Finch, Discovery's chairman and chief content officer of US Networks, revealed the upcoming shows in New York City on Wednesday.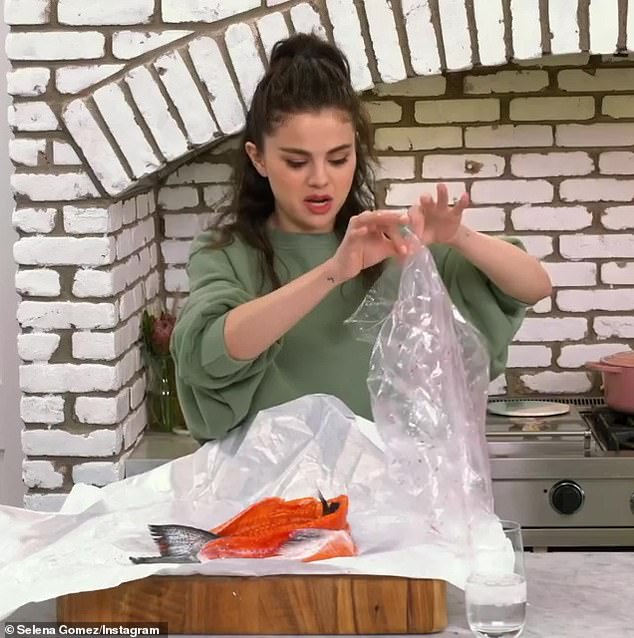 Speaking to advertisers at the network's upfront presentation at Madison Square Garden, she said, 'The holidays are always huge for Food Network, reaching nearly 60M P2+ viewers, and having Selena kicking off the nearly 100 hours of new and returning holiday programming will certainly make this coming season one to celebrate.'
July Moon Productions and The Intellectual Property Corporation (IPC), a division of Sony Pictures Television, will produce each of Selena's new Food Network series.
It comes after Hailey Bieber was ridiculed online by Selena fans after she launched her new cookery show last month.
The announcement occurred nearly three years after the singer launched her cooking show, and critics immediately drew parallels.
Some disgruntled fans dubbed the 26-year-old supermodel's current endeavour a 'rip-off.'
For years, fans have pitted Gomez and Bieber against one other, and the latest attack on the model comes only weeks after they denied rumors of a dispute.
Gomez came to Instagram in late March to urge people to stop harassing and tormenting Bieber, who had been receiving death threats.
RELATED: