There have been rumors that Selena Gomez and Zayn Malik are dating, and now she's fueling the fire by posting a throwback photo of herself in a bikini.
Selena Gomez posted a hot throwback photo of herself with blonde hair to Instagram, and even Hailey Bieber liked it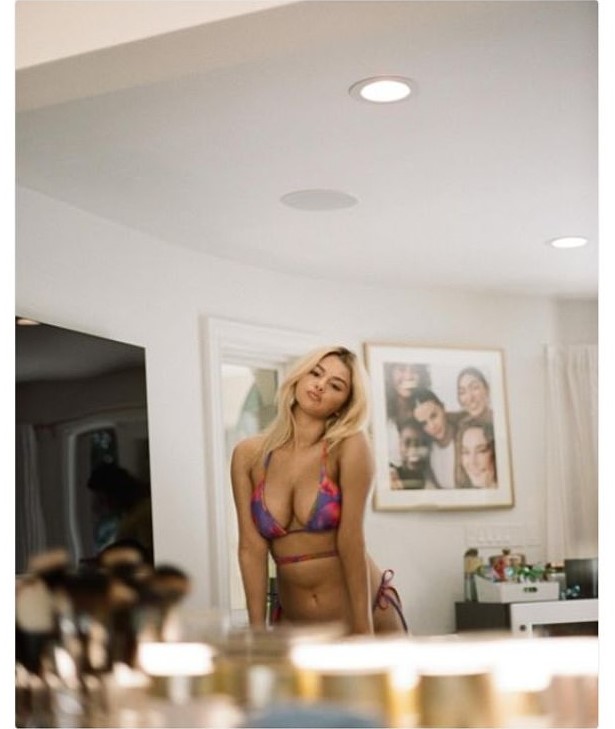 The 30-year-old actress posed in a hot pink and purple string bikini in front of a huge mirror, where her hourglass figure and platinum blonde hair were on full display.
The star of "The Only Murders in the Building" captioned her photo: 'TBT to blondie sel. Summers coming! So many exciting things coming!'
Earlier this week, she was spotted on a romantic date with Zayn Malik, the 30-year-old singer from Dusk Till Dawn, in New York City, sparking romance rumors between the two.
Even Hailey Bieber liked her sultry photo because she thanked Hailey for 'speaking out' for her in the wake of their rumored feud.
The founder of Rare Beauty appeared to be using a lit vanity mirror and various makeup tools in a glamorously appointed room in a recent post she made public.
The former Disney star wore a skimpy pink and purple bikini that cinched at the waist to show off her curvy figure.
Her natural beauty shone through the minimal application of makeup that accentuated her tanned complexion.
She rocked dazzling, medium-length hair in a light blonde color and with a bit of dark roots peeking through.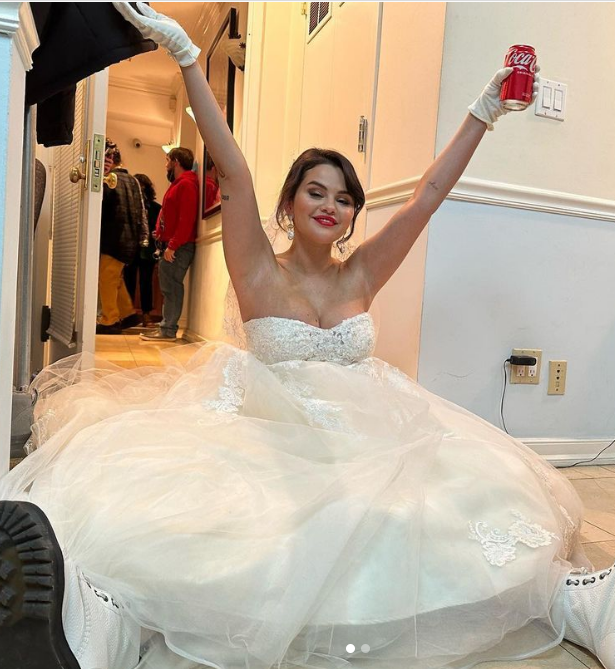 The retro pic looked to have been taken in the summer of 2021, when she was sporting the platinum highlights for all of two months.
The former Wizards of Waverly Place star posted the summer photo after she and the ex-1D member were spotted out on a date.
A TikTok user and her friend claimed to have seen Gomez and Malik "holding hands and kissing" at a romantic dinner.
A source has revealed that Selena and Zayn spent last night out together in New York City's SoHo neighborhood at around 10:30 p.m. They were "holding hands and kissing".
RELATED :