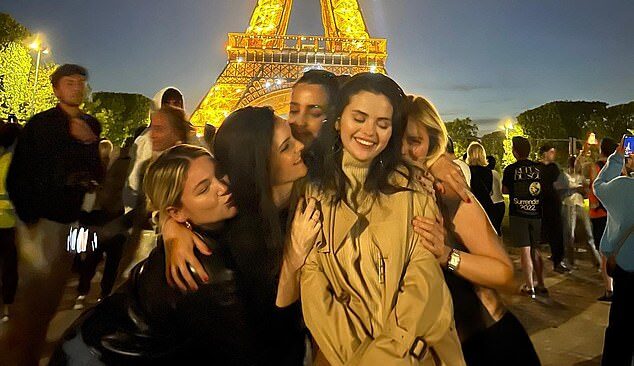 Selena Gomez finished season three of Only Murders In The Building. Then it headed going to Paris, France, to start filming Jacques Audiard's musical crime comedy Emilia Perez.
Selena Gomez poses with pals in front of the Eiffel Tower during a night out in Paris

Selena Gomez jetted off to Paris to begin filming on Jacques Audiard's musical crime comedy Emilia Perez, opposite Karla Sofia Gascón and Zoe Saldaa.
The busy actress and singer looks to have taken advantage of some downtime with a night out in the City of Light with a couple of her gal pals, which was immortalized by a snapshot of them posing in front of the Eiffel Tower.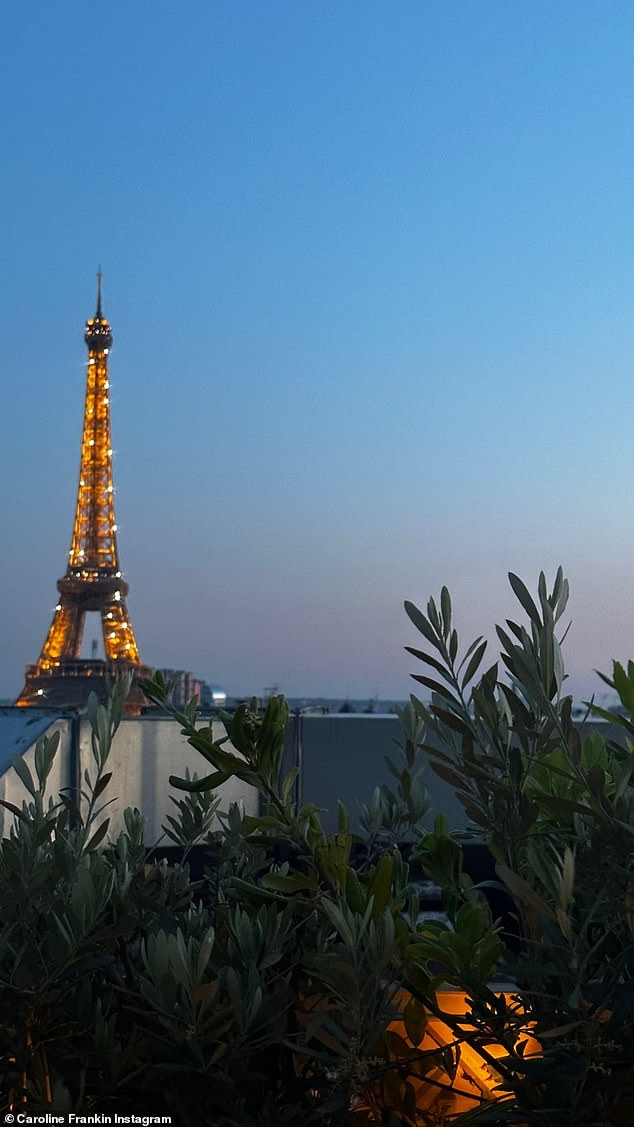 'Wee weee,' Gomez's pal Caroline Franklin exclaimed in the caption of a photo of the former Disney actress front and center, surrounded by her lady friends.
Gomez, dressed stylishly in a long brown coat, seemed to be happy to be out with her friends, given the enormous beaming smile on her face while posing in front of the Eiffel Town, which is all lit up and sparkling.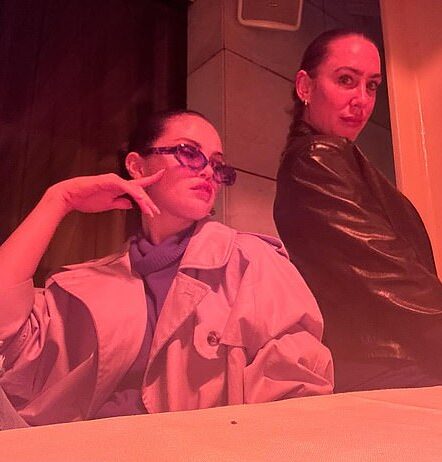 As Franklin, Ashley Cook, Courtney Lopez, and Raquelle Stevens all gather around their famous friend, the Texas native has her dark hair streaming down beyond her shoulders.
Franklin appears to be on the left side of the image, clad in black, with a radiant smile on her face, reaching out to Gomez with one hand while puckering up.
Just five days prior, Gomez turned to Instagram to share photos of herself enjoying Paris' nightlife with friends.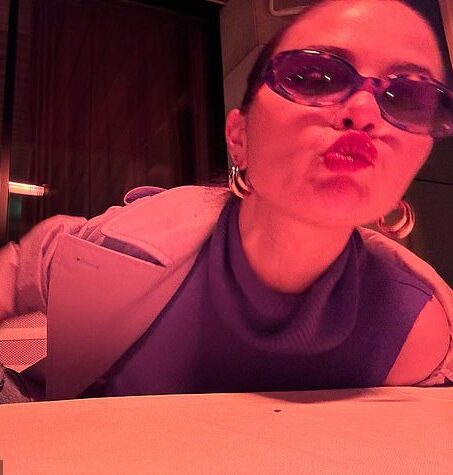 'Paris, friends, food and @rarebeauty , oh what a dream!' she said in the caption of the red-tinted images post.
The Selena + Chef host is wearing ripped jeans, a gray turtleneck sweater, and what looks to be a light-colored trench coat.
In one photo, she puckers her lips and leans in toward the camera, sporting fashionable sunglasses and bright red lipstick.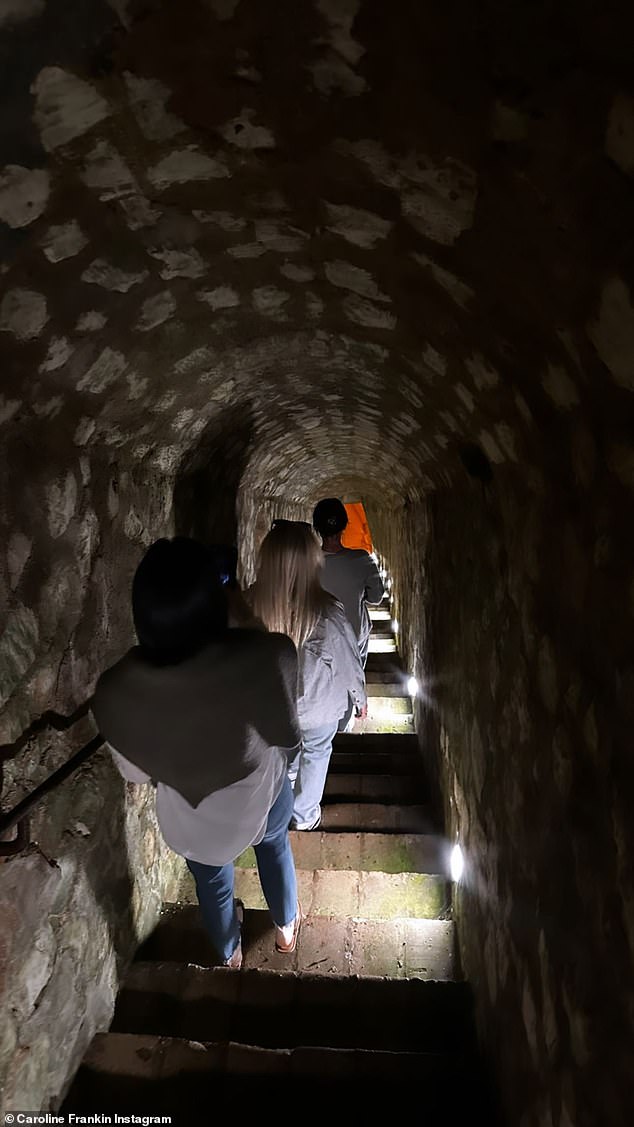 Before leaving to Paris for work and pleasure, Gomez announced on Instagram that season three of her show Only Murders In The Building, which also stars Steve Martin, Martin Short, Aaron Dominguez, Amy Ryan, and Cara Delevingne, has wrapped.
'Well we wrapped season 3 of @onlymurdershulu -I'm not sure I have enough words to explain just how beautiful this season has been. It has been deliriously hilarious, challenging and for me, an absolute dream. I'll post more soon. But I'll I leave it with the woman I adore, look up to and love.'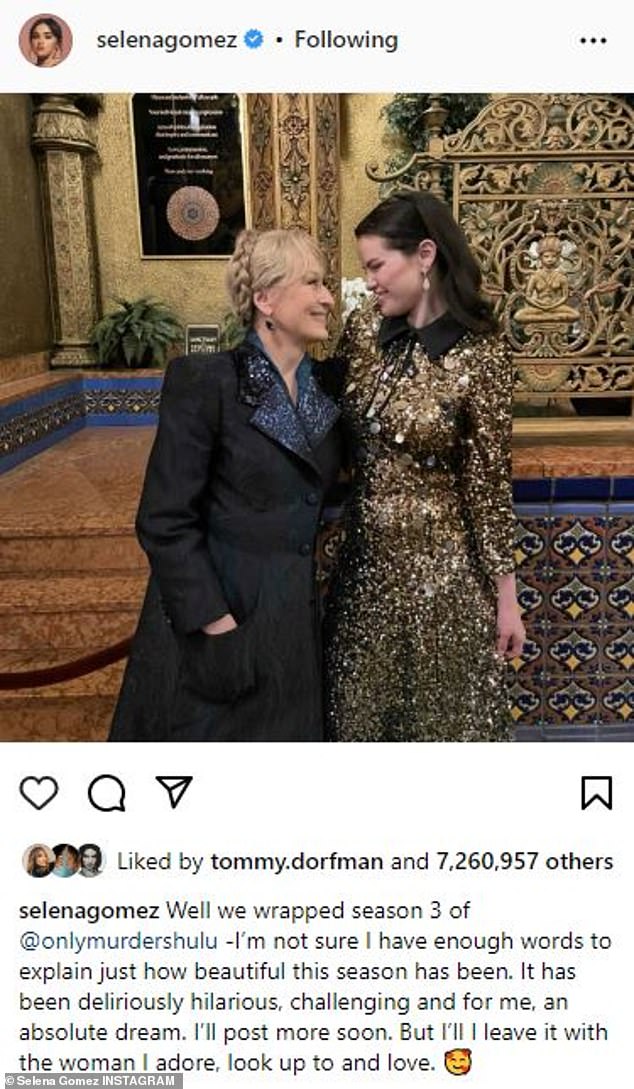 That woman she was referring to was famed Oscar winner Meryl Streep, who appears as a guest star on the show.
READ ALSO: