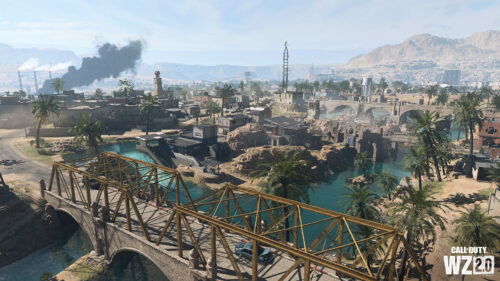 Given that there isn't much information about the Sattiq Cave Dead Drop in Warzone 2.0 DMZ, many players have been confused. If you're looking for this spot to finish Untraceable or just to store your loot, here's where you need to go.
Sattiq Cave Dead Drop location in Warzone 2.0
To find this the Sattiq Cave Dead Drop, you need to head to the north of the Sattiq Cave Complex. Once you've arrived, look for the ambulance's dumpster near a tent and a few buildings. Of course, you should expect some resistance when attempting to locate this Dead Drop location, as it will be guarded by several hostile AI combatants. The exact location is shown below.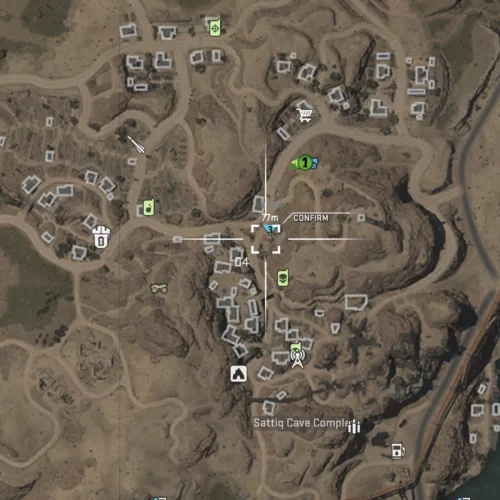 When your are close to where the Dead Drop is, you should look around the cave entrance. Like all other places like this, this one will look like a trash can with white lines around it.
The Sattiq Cave Dead Drop location is a relatively new addition to Al Mazrah. It came with season two of Warzone 2. Veteran players may also notice other, similar changes to the familiar map. Aside from this spot, there are a lot of new keys and other ways to get loot all over the place that they should look for.
About Call of Duty: Warzone 2.0
Call of Duty: Warzone 2.0 is a free-to-play battle royale video game developed by Infinity Ward and Raven Software for the PlayStation 4, PlayStation 5, Windows, Xbox One, and Xbox Series X/S. It is the sequel to Call of Duty: Warzone, which was released in 2020.
Call of Duty: Warzone 2.0
Developer(s)
Publisher(s)
Activision
Series
Call of Duty
Engine
IW 9.0
Platform(s)

PlayStation 4
PlayStation 5
Windows
Xbox One
Xbox Series X/S

Release
November 16, 2022
Genre(s)
Battle royale, first-person shooter
Mode(s)
Multiplayer