She soaked up the sun at the beach while celebrating her 57th birthday in a red string bikini.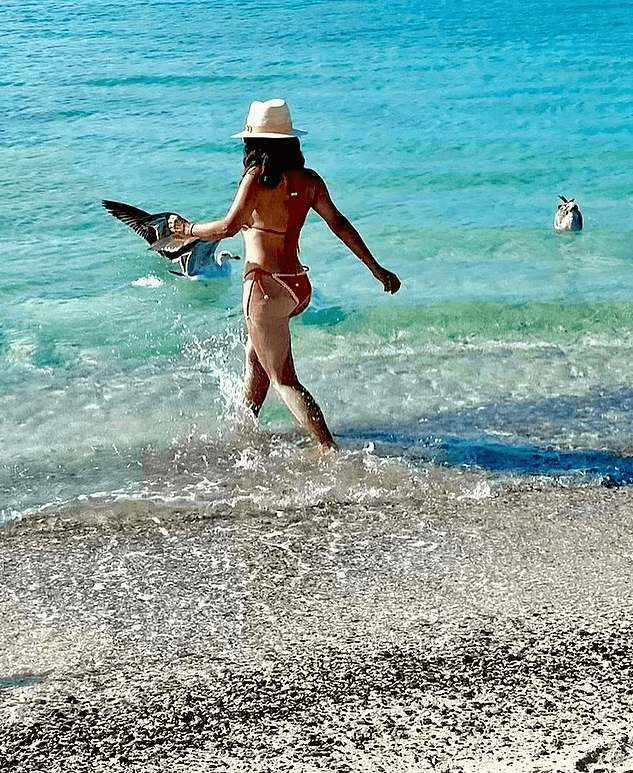 Her Instagram account shared numerous photos of her frolicking along the shore and taking a dip in the sea on Saturday morning.
She captioned the slideshow: 'I'm so happy to be alive and so profoundly grateful for all the blessings!!!!' she captioned her sexy slideshow. 'My beloved family, my precious friends, my health, my work that keeps me going, my empowering team, my relationship with animals & nature, and the love of all my loyal fans.'
'Happy 57th birthday to me!!!'
Her incredible curves were on full display as she smiled on a paradise getaway in an unknown place.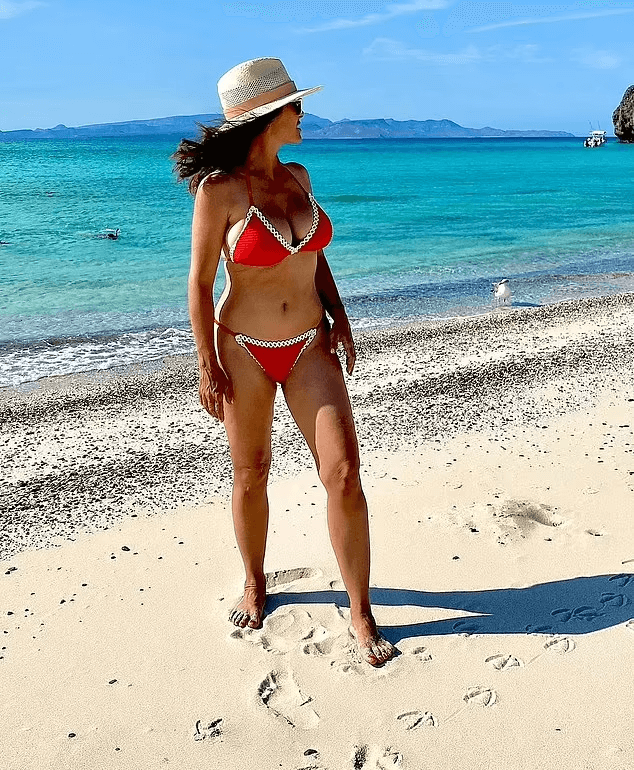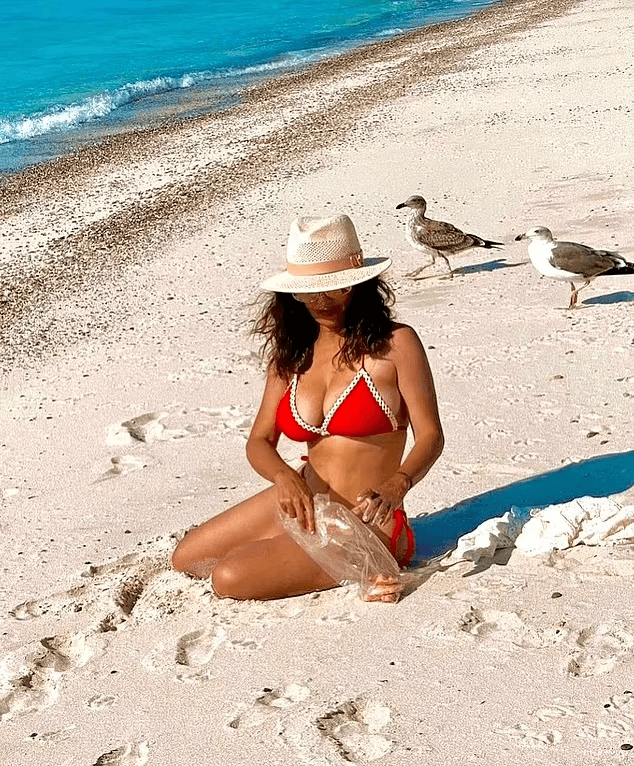 A vacation with her husband, François-Henri Pinault, was spotted last month.
In 2007, Salma and François-Henri announced their engagement, and Valentina Paloma Pinault was their first child.
On Valentine's Day 2009, the couple married in Paris, and she is now the stepmother to his three children from previous relationships: sons François and Mathilde, born to him from his previous relationship with Dorothée Lepère, and sons Augustin James Evangelista, born to him from his relationship with Linda Evangelista.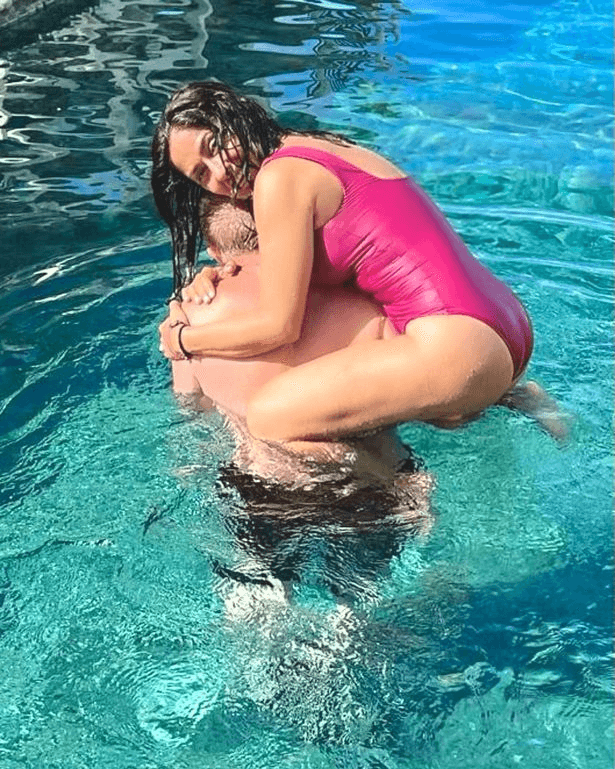 Read next :
About Salma Hayek :
Salma Hayek Pinault (born September 2, 1966) is a Mexican and American actress and film producer.
With starring roles in the telenovela Teresa (1989–1991) and the romantic drama Midaq Alley (1995), she began her career in Mexico. After appearing in such films as Desperado (1995), From Dusk till Dawn (1996), Wild Wild West (1999), and Dogma (1999), she soon established herself in Hollywood.