With a blue and white pencil skirt and a plunging bra top, Hollywood star Salma Hayek showed off her teeny waist on the stairs.
It looked like the actress, 56, was posing on stairs in a royal blue brassiere while her flat belly was exposed to the air.
Her matching crochet pencil skirt hugged her hips and clung to every curve as she extended her arms to skim both sides of the walls.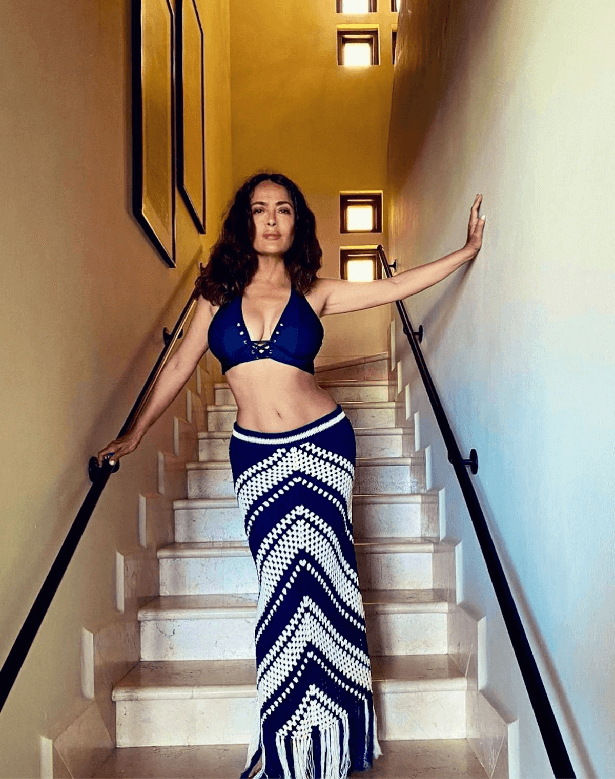 Her Instagram snap went without a caption, instead letting the picture speak for itself – and it certainly did, as fans rushed to comment.
A social media user said, "What a beautiful woman and an inspiration!",
while another added, "Please stop looking so hot every single time!"
"Slay queen!" another commented.
One fan posted: "Hottest mermaid ever!" as another said: "You just don't age!"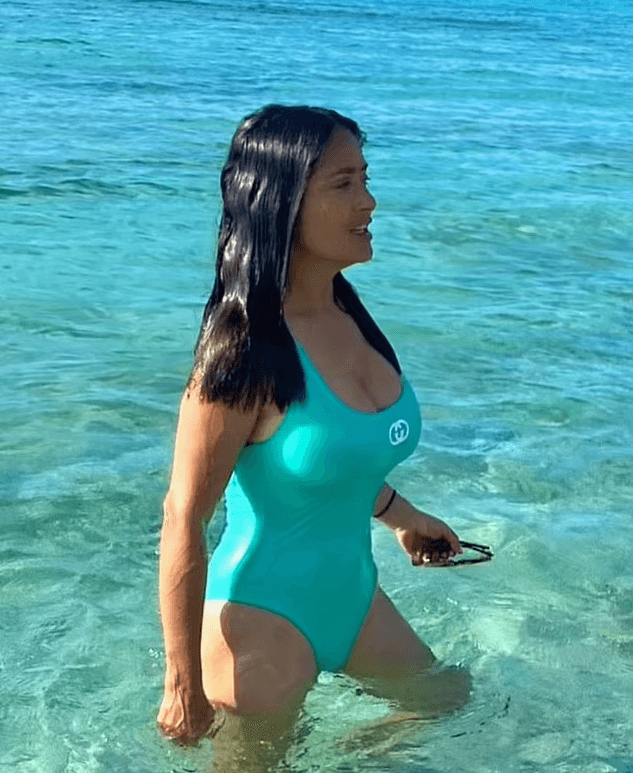 In 2007, Salma and François-Henri announced their engagement, and Valentina Paloma Pinault was their first child.
On Valentine's Day 2009, the couple married in Paris, and she is now the stepmother to his three children from previous relationships: sons François and Mathilde, born to him from his previous relationship with Dorothée Lepère, and sons Augustin James Evangelista, born to him from his relationship with Linda Evangelista.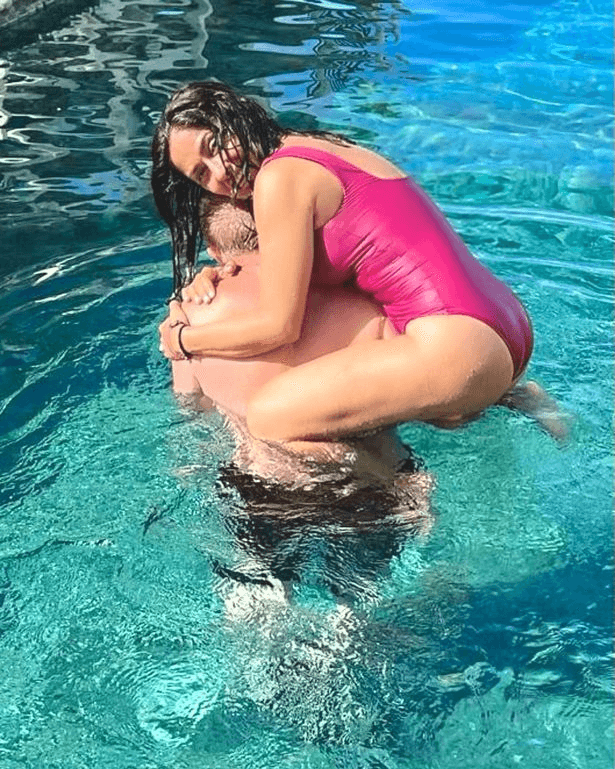 Read next :
About Salma Hayek :
Salma Hayek Pinault (born September 2, 1966) is a Mexican and American actress and film producer.
With starring roles in the telenovela Teresa (1989–1991) and the romantic drama Midaq Alley (1995), she began her career in Mexico. After appearing in such films as Desperado (1995), From Dusk till Dawn (1996), Wild Wild West (1999), and Dogma (1999), she soon established herself in Hollywood.