The Cubs are interested in Carlos Correa and believed he would sign a sizable contract this offseason. Over $300 million?
Any plans between Carlos Correa and Cups?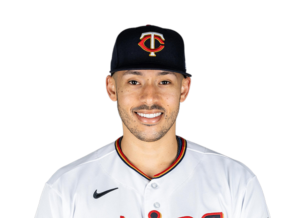 The Cubs and other teams have offered Correa contracts. Because Correa is still unsigned, it is clear that Scott Boras is still in the market for a deal.
Since Correa is the youngest of the top free agent shortstops at 28 years old and is not bound by a qualifying offer, his contract is now anticipated to exceed $300 million, and most likely will be much higher than that.
Are the Cubs really interested in signing Carlos Correa?
Before getting outbid by the Padres and their $280 million offer, three or four teams reportedly made Bogaerts offers of more than $200 million, according to Boston Globe reporter Pete Abraham.
The Cubs haven't been mentioned in another report confirming that they were among the teams to make Bogaerts an offer of more than $200 million, but let's make the wild assumption that they were.
The idea that they offered him something is not absurd. You can infer that they're also willing to go big for Correa IF they did and it was in that price range.
Catching up on some Cubs stuff.
-Offer to Trea Turner
-Brailyn Marquez back
-Sean Murphy trade proposal
-Connected to Kodai Senga againhttps://t.co/7UVrKyD0ps

— Aldo Soto (@AldoSoto21) December 6, 2022
Maybe I'm being overly optimistic, but that can't be too far-fetched. However, at the same time the Cubs are out here publicly telling fans that Jed Hoyer has the budget to spend on their flagship radio station.
Crane Kenney pretty much telling fans to put all the blame on Jed Hoyer if the Cubs don't make a big free agent signing. https://t.co/dvmgVAmmwa

— Aldo Soto (@AldoSoto21) December 9, 2022
Although I am aware that you have every right to be doubtful that Hoyer will actually reach an agreement with Correa, it's not as though he is giving in at the moment. Swanson has been primarily linked to the Cubs this offseason, but Correa must still be the main focus because if not, the Cubs would have already signed Swanson.
Furthermore, I don't think Correa going to the Cubs should be seen as even remotely a guarantee. My main point here is that I do believe they'll have a strong offer for him. That being said, other teams will as well. The Twins are desperate to have him return, and the Giants might also be interested in Correa.
However, perhaps it won't be the Giants. A big shark being eliminated would be a relief. But are the Yankees currently attempting to acquire Correa?
"From what I understand, the Giants haven't gotten too deeply into the Correa conversations yet in terms of dollars." – @Buster_ESPN

(via @WillardAndDibs)

— 95.7 The Game (@957thegame) December 9, 2022
If the Cubs are seeing the market develop at this level, similar to Bogaerts, why not go all in for Carlos Correa, the best player?