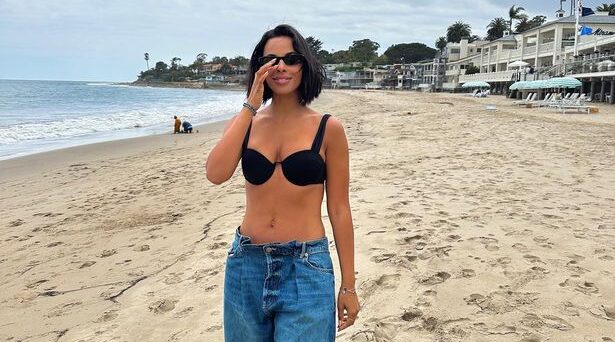 During her recent trip to America following the Phillip Schofield drama, This Morning anchor Rochelle Humes flaunted her stunning body in a black bra and trousers.
Rochelle Humes looked stunning in a plunging black bra and jeans ensemble as she stood on the beach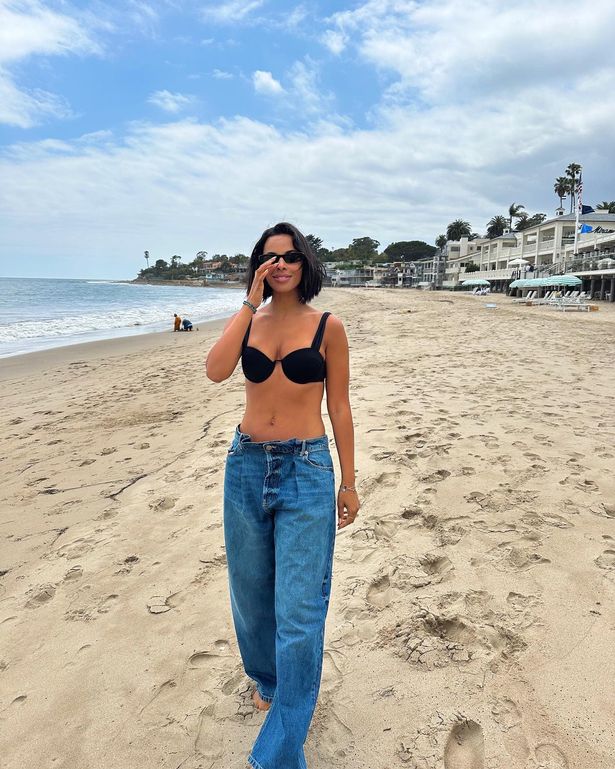 During her recent trip to Los Angeles for the half term, the stunning beauty was spotted basking in the sun by the ocean.
With her baggy blue wide-leg jeans and bombshell bra, Rochelle flaunted her killer toned body.
She wore fashionable bracelets and sunglasses to protect her eyes from the bright sunlight. She later impressed in an open sheet top and a slinky patterned skirt.
For her tenth birthday, Rochelle took her two daughters, Alai-Mai, 10, and Valentina, 8, on a trip of a lifetime to Los Angeles.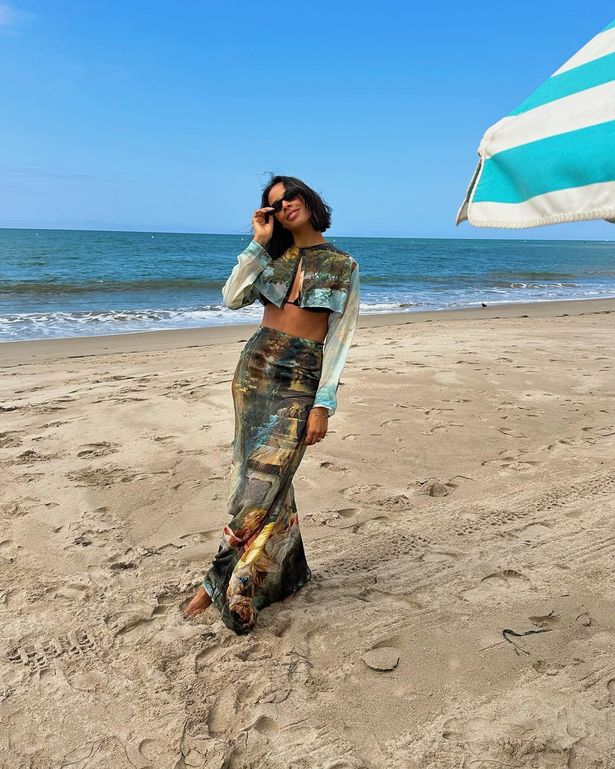 She stated in the photo's caption that she couldn't "have ever hoped for" anything more.
"Still Californian dreaming…
"If you've followed me for a while you'll know just how obsessed Alaia is with all things Los Angeles, from the candy to the clothes…we've had 3 LA themed birthday parties but this year was one we will NEVER forget.
"@footprintsaroundearth helped me to pull together the most epic surprise birthday trip…down to every last detail."
She added: ""It was honestly more than I could have ever hoped for and I've been feeling so INCREDIBLY grateful since we got home yesterday afternoon. Making her dream come true was the BIGGEST dream come true for me…"
It follows Holly's failure to mention her This Morning co-star Rochelle in her remarks about Phillip when she returned to the show on Monday.
Holly concluded her statement by thanking her ITV colleagues, saying: "Myself, Josie, Dermot, Alison, Craig and every single person who works on this show will continue work hard every single day to bring you the show that we love."
READ ALSO: