Rihanna made her musical comeback in October, but she's making sure everyone remembers her as the queen of lingerie with her Savage x Fenty line.
Rihanna dresses in skintight lingerie that reveals her bum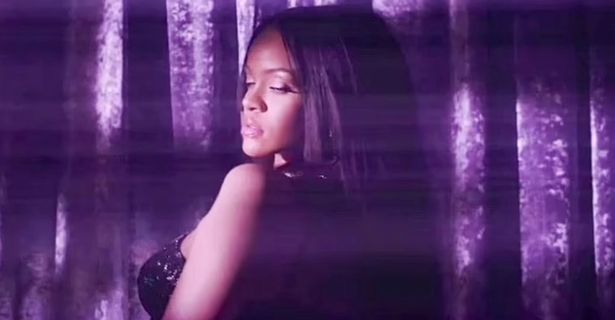 You can read also: Shaughna Phillips, a former Love Island star, says Gemma Owen and Luca's public split was "terrible"
Rihanna has left her fans speechless after posing in skintight lingerie with her bottom almost completely exposed.
The pop star brought back to music last month after making an appearance on the Black Panther soundtrack, but she's reminded everyone that she's still the lingerie queen.
While away from music, Rihanna launched a number of brands, the most successful of which was her lingerie line, Savage X Fenty.
She also wore a black lingerie set made of shiny pleather, having proved she's her brand's best model.
Rihanna showed off her underwear set in an Instagram video, caressing her curves and staring seductively at the camera.
The stunning lady wore a skintight pleather slip with lace detailing on the bra cup, and while it appeared modest from the front, it was anything but from the back.
Viewers were welcomed with Rihanna's bum as she turned around to show off all of her angles, as the lace up detail wasn't closed up.
She completed the look with knee-high black boots with a rose heel and fingerless gloves.
Her black hair was pulled back in a messy up-do, with curled strands falling onto her lovely face.
Fans loved the sexy video, with over 3.3 million clicking the like button.
"I feel like I just walked in on something," one joked.
"Oh you did not come to play," another said, adding a flame emoji.
"Who gave you the right to look this good?" said a third.
"Ten ten tens all the way!" wrote another.
"That's the sexiest billionaire I've ever seen," said another.
Rihanna made her long-awaited musical comeback on October 28 with the release of Lift Me Up from the Black Panther: Wakanda Forever soundtrack.