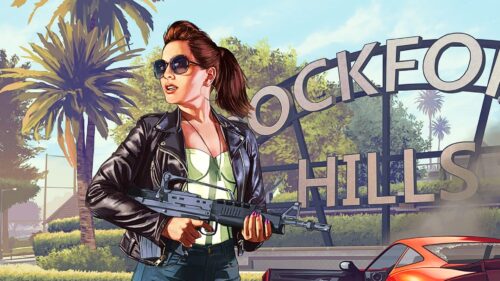 Rapper 50 Cent recently shared an image with the words 'Vice City' on it, which was possibly leaked from GTA 6. Is that the title of the upcoming game?
Rapper 50 Cent may have just leaked an image from GTA 6
Grand Theft Auto 6 is undoubtedly in the works, and it will most likely be titled 'Vice City,' if legendary rapper 50 Cent is to be believed. In the tweet we mentioned, he didn't provide context, instead simply saying, "I will explain this later" and adding, "bigger than POWER trust me," referring to the TV crime drama he co-produces.
This tweet is no longer available, but you can see a screenshot of it below.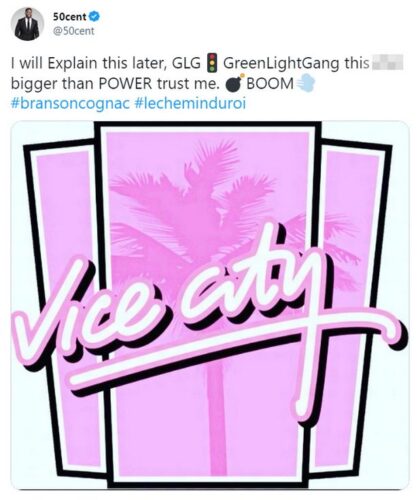 50 Cent is not the only legendary rapper rumored to be a part of the upcoming game. In a late 2021 Rolling Stone interview, Snoop Dogg 'accidentally' revealed that he and Dr. Dre are working on music for the sixth installment of Grand Theft Auto.
Snoop said of a Dr Dre collaboration: "I do know he's in the studio. I do know he's making great f**king music. And some of his music is connected to the GTA game that's coming out. So I think that will be the way that his music is released, through the GTA video game."
Following leaks of early development gameplay footage last year, excitement for Rockstar's latest Grand Theft Auto title has grown. Clips allegedly leaked from the game show that it features the series' first playable female protagonist.
Aside from confirming that a new GTA is in the works, Rockstar has remained tight-lipped about the details and hasn't released any official gameplay images or footage.
Some GTA fans are even taking matters into their own hands by creating fan-made versions of what they believe the game will look like using Unreal Engine 5.
Whether the image shared by 50 Cent is true or not, we still have to wait for official words from Rockstar.