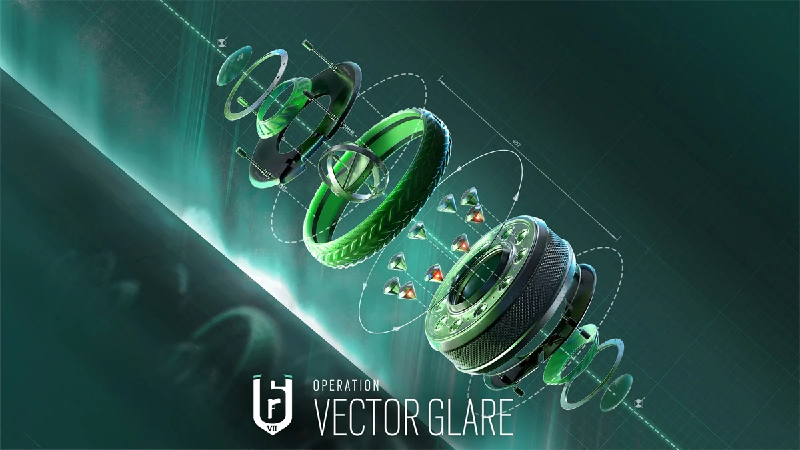 Rainbow Six Siege New Season release date ?
Ubisoft has confirmed the Rainbow Six Siege New Season release date has been set for June 7, 2022, across Xbox One, Xbox Series X , PS4, PS5 and PC platforms. Operation Vector Glare will introduce Sens, a new attacking Operator who uses their R.O.U. Projector System gadget to create opaque light walls that block the Defenders' vision and unlock new tactical opportunities for the Attackers. Sens also brings a new weapon – the high-capacity POF-9 assault rifle.
Vector Glare Gameplay Updates
A bevy of free updates is coming with the new season, including a new shooting range designed to give you a space to practice with the weapons of Siege. A new deathmatch map is also being launched called Close Quarter, which will be the first dedicated Team Deathmatch map that focuses on movement rather than defense setups. Beside that, a third secondary weapon option will be given to a few Operator, particularly those who had an option removed with the addition of the explosive Gonne-6.
Earn Free Operators
The main goal of Squad Up Reactivation program is getting players back into Siege and rewarding the players who bring them back. All you need to do is find a friend who hasn't played in Year 7, squad up, and play five matches of any PVP mode with them. You can unlock three Operators from Year 6 (or equivalent rewards if you have them already) and an exotic weapon skin for the R4C assault rifle.
The returning players will benefit as well. After playing 5 matches, they'll be granted a Year 4 or 5 Operator Then, they'll be eligible to recruit another four players to come back in and earn the rewards as mentioned before.
Sens and the R.O.U. Projector System
The new Operator sports an R.O.U. Projector System to redefine battlefield cover, making it possible to block lookout points, making it possible to try out different tactics. Sens is an attacker but not a particularly fast one, so it will be important to use the throwable Projector in the best way possible, the new gadget is described below:
"The R.O.U. Projector System rolls after it's thrown by Sens and drops small projectors to create a screen along its path. Although physical objects can still pass through the screen, it's highly flexible—cutting off multiple lines of sight at once."
Be sure to read the interview with the Creative Director of Rainbow Six Mobile.