Anomaly Extract can be obtained in a variety of ways in Outriders Worldslayer, but the majority of them aren't rewarding enough to keep endgame progression going after a few hours. Surprisingly, farming this item can be done in an unexpected and straightforward manner.
Exploit easiest way to farm Anomaly Extract in Outriders Worldslayer
In Outriders Worldslayer, exploiting is the most efficient way to farm anomaly extract. To access this exploit, you must travel to the Dunes location from the main story and accept the Hunter – Hauras quest. This monster-hunting quest is available in Trench Town for characters created before Worldslayer. You can start the quest right away in Dunes if your character has a starting level of 30.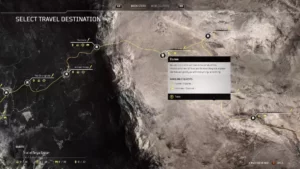 Once there, you'll notice two Hauras nearby, which you must kill in order to obtain the Anomaly Extract and other resources. The drop rate is determined by your Apocalypse Tier. To get the most Anomaly Extract, enable Auto Loot and then let other creatures in the area kill you. If you die, you will always respawn right next to the Hauras's location.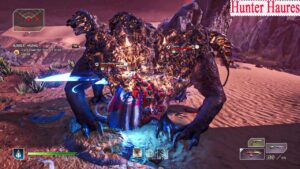 This monster hunt takes 5-10 minutes to complete, whereas the Trial can take well over an hour, assuming you don't die along the way. In addition, killing Hauras grants Drop Pod resources and Apocalypse Gear. A single run at Apocalypse Tier gave us over 200 Anomaly Extract and over 2000 Drop Pod Resources in less than 5 minutes.
This is the simplest method for obtaining Anomaly Extract in Outriders Worldslayer. This exploit is likely to be fixed in the next update by developer People Can Fly, but in the meantime, you can and should take advantage of it.
Outriders Wiki
Outriders
Developer(s)
People Can Fly
Publisher(s)
Square Enix Europe
Director(s)
Bartosz Kmita
Writer(s)
Joshua Rubin
Composer(s)
Inon Zur
Engine
Unreal Engine 4
Platform(s)

Microsoft Windows
PlayStation 4
PlayStation 5
Xbox One
Xbox Series X/S
Stadia

Release
April 1, 2021
Genre(s)
Third-person shooter, action role-playing
Mode(s)
Single-player, multiplayer