In a gorgeous mirror selfie, Ashley Roberts flaunted her killer body and toned abs at the Nobu Pilates facility in London's Portman Square.
Ashley Roberts' toned abs are on full display in this thigh-baring mirror selfie
The Pussycat Doll was in top shape as she and her friends, makeup artist Lou Teasdale and producer Mollie Grosberg, stopped at the Nobu Pilates studio in London's Portman Square.
The 41-year-old posed with her hair and makeup artist, Lou Teasdale, and producer, Mollie Grosberg, in a white sports bra and sky blue yoga pants.
The former Pussycat Dolls member stood between her two best friends, sticking her tongue out at them both with her famously blonde hair secured in a high ponytail.
Earlier in the session, the singer-turned-TV-host posted a film in which she tried to make light of rumors that she had overstretched a muscle in her leg, drawing the attention of her 704,000 followers.
Ashley can be seen doing the splits on a fully extended reformer in the brief video she captioned, "May of pulled a hammy."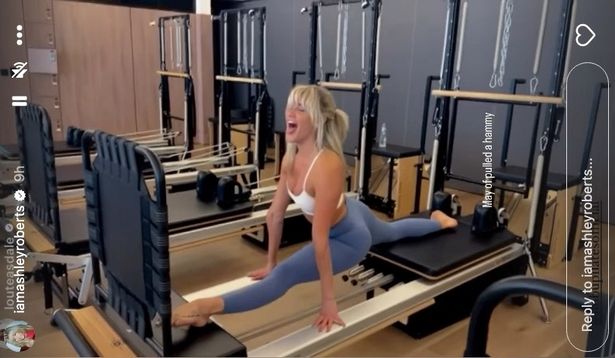 Ashley recently posted a sexy workout video of herself doing weights, then using the cross-trainer, and finishing with a plank while wearing a tiny purple bra and matching leggings.
"Growing up my mom was a step aerobic queen! Her values and views on the importance [of] physical health were shared with me at a young age," she said.
"I'm grateful we have that bond and can still do workouts together where we can. Getting that endorphin kick feels so good for the mind, body and soul."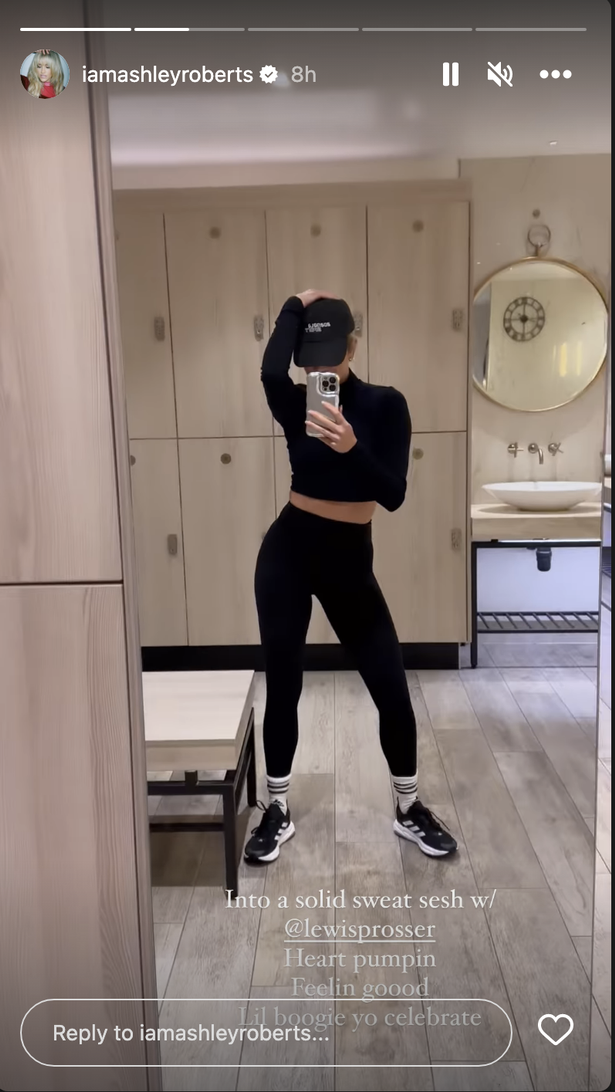 Ashley hasn't been coy about how she maintains a trim figure in her 40s; she recently told the Express, "For me, I enjoy working out for my physical health but to be honest it's more for my mental health, it just makes me feel better and it gets the endorphins going."
"I like to workout and I like to train. That was always a part of my upbringing because my mum was really into fitness."
Continuing, the celebrity, who was born in Phoenix, Arizona, said, "Coming from the desert, we have to drink water to stay hydrated. It is so overlooked in a sense but drinking lots of water is really good to stay hydrated, to stay flushed, and to stay healthy. Drink the H2O kids!"