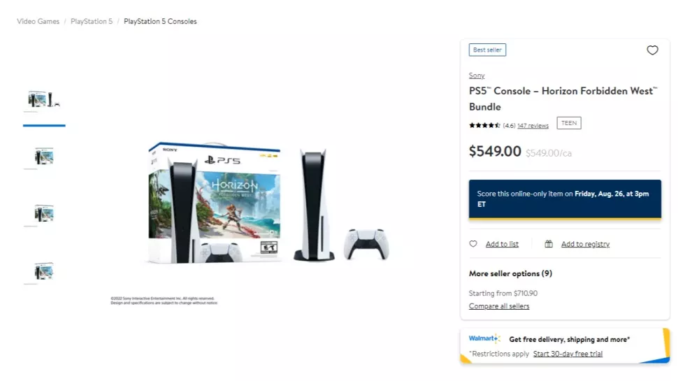 PS5 restock today at Walmart
Walmart has notified shoppers of its upcoming PS5 restock this morning, dropping a note on the listing page for the Horizon Forbidden West bundle. The $549 bundle will hit shelves at 3 p.m. ET, and the best part is you don't need to be a Walmart Plus member to participate.
PS5 restock tracker :
Check out the landing pages for the consoles below, and while there's no news on availability from Amazon or Best Buy so far, you can update the links below for possible restocks.
Recent PS5 restocks
Below, you'll find the most recent PS5 restock dates at major retailers.
Best Buy: July 22
PS Direct: August 25 (register for future restocks)
Walmart: August 23
Amazon: June 23
Target: April 15
Antonline: August 1
GameStop: August 19-20
Newegg: May 11