The 26-year-old former Love Island winner and her boyfriend, Jarrod Bowen, went on a Saturday night date while she proudly showed off her growing baby bump in a form-fitting white maxi dress.
"Date night" for Dani Dyer and Jarrod Bowen means exposing her growing baby bump in a form-fitting white maxi dress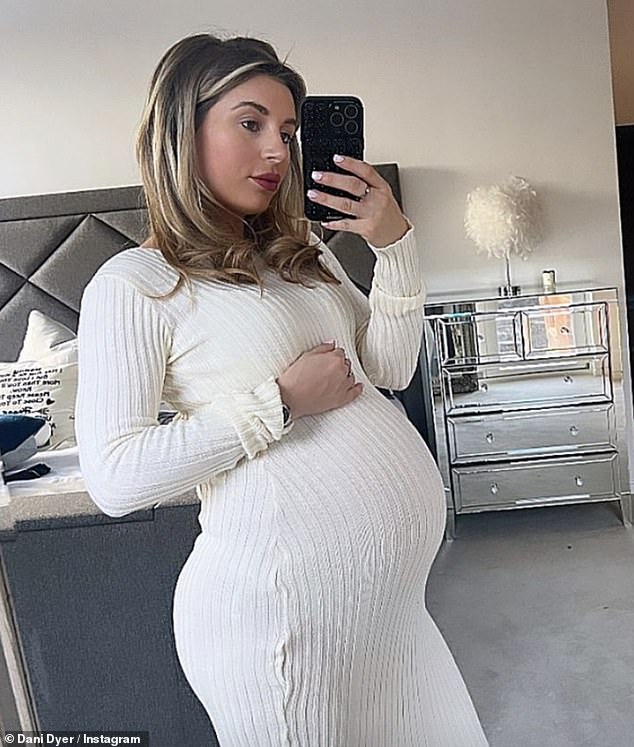 Dani Dyer showed off her stunning photos with Jarrod Bowen to her 3.6 million Instagram followers.
Dani and her 26-year-old football player boyfriend have been together since 2021, and they are now expecting a set of identical twin girls.
And on Saturday, she updated her pregnancy status once again, this time wearing a form-fitting white ribbed maxi dress to display her expanding belly.
She wrote "date night" in the caption, and the two posed for a mirror selfie with Jarrod's arm around her.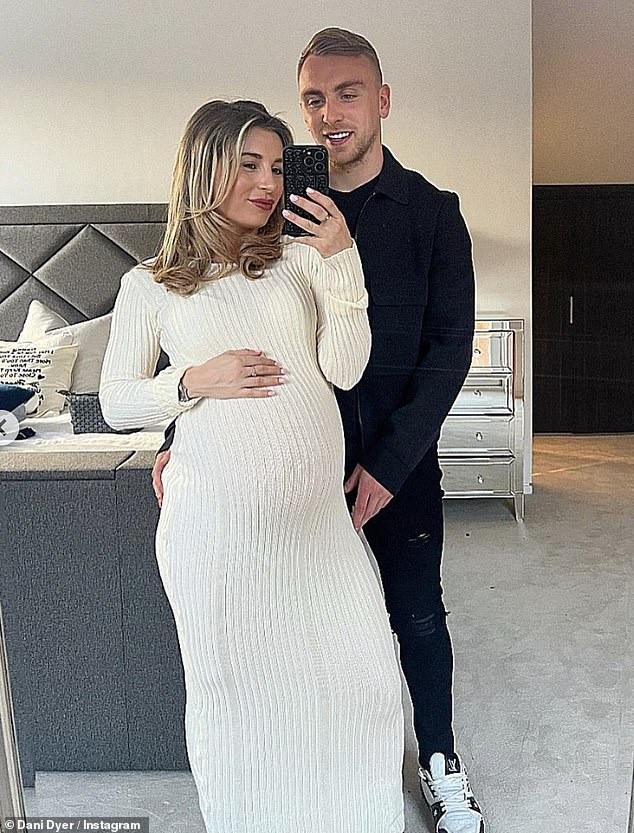 Dani, a mother of two-year-old Santiago from a previous relationship with Sammy Kimmence, got a blowout before the evening's romantic plans.
Her freshly manicured hand caressed her belly while she fussed over her brown hair with blonde highlights.
She finished off the look with a nude lip and flawless skin.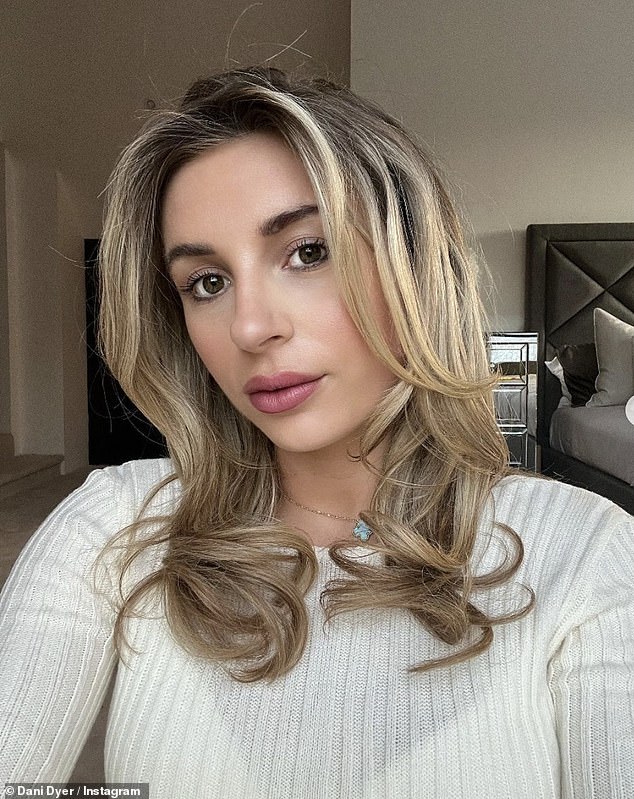 Dani recently 'worries' about her son Santiago, the ex-Love Island star posted a series of photos of her son on Instagram, writing that she is "excited" to expand her family despite feeling "never-ending guilt."
She penned: 'I am so excited for our family to be growing.. I feel so lucky and blessed to be having 2 more babies.. but I just feel like I have so many worries going around in my head that I need to just get them all out.
'I remember one of my friends having a second baby and telling me about the second baby guilt she had and I never understood it until I fell pregnant again! Honestly the mum guilt never ends I don't think.'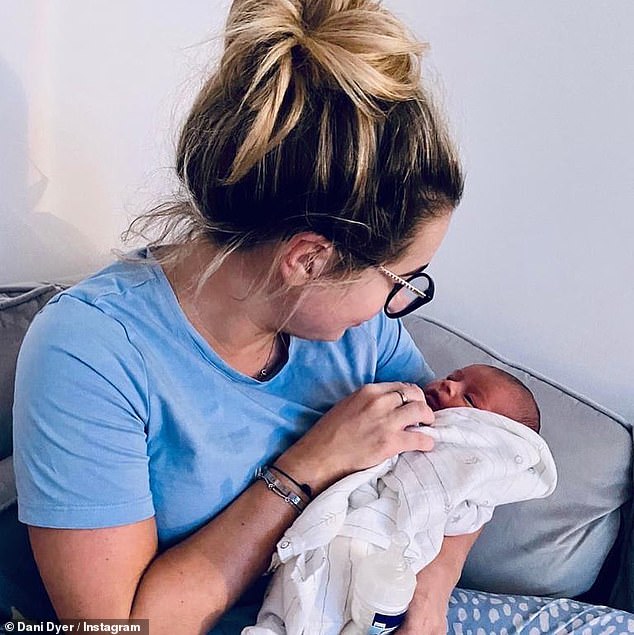 She admitted that she 'instantly felt guilty' about having the procedure done because she won't be able to do her regular activities with her son during her recovery.
'I still want to be able to pick Santi up and run around and do the activities I usually do but because Santi is still only little himself, I can't really explain why mummy can't do her usual activities.
'So much is changing but I still want him to think I can be the best mummy possible.'
RELATED :