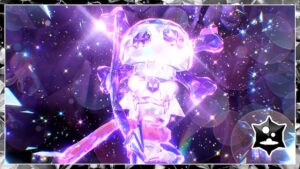 Here you'll find the best Clodsire Greninja Tera Raid build in Pokemon Scarlet and Violet, so that you can dominate the newest 7-star Tera Raid.
Pokemon Scarlet & Violet – Best Clodsire Greninja Tera Raid Build 
Full Build
Greninja is already a swift attacker with high Attack and SP. ATK builds. In addition, since Greninja's Tera type is Poison instead of its usual dual Dark and Water types, players will need to consider a different set of strengths and weaknesses. In this regard, Clodsire is a reliable tank that meets both of these requirements. The best Clodsire Greninja build for the 7-star Tera Raid is as follows:
Ability: Water Absorb
Nature: Modest
Tera Type: Ground
HoldItem: Metronome
EVs: 252 HP, 252 Sp. Atk, 6 Def
Moveset: Acid Spray, Earth Power, Recover, Stockpile
Strategy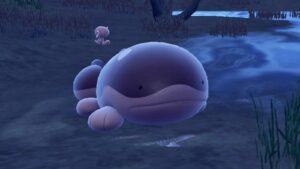 The 7-Star Greninja's build could be based on Attack, SP. Atk, or both. This is why we recommend putting the first 252 of Clodsire's Evs into HP and using Stockpile three times to boost its Defense and SP. Def as much as possible to cover all damage resistance bases.
Recover is also available as a backup, restoring any HP Greninja chips in the meantime.
Even though Greninja is more of a fast attacker than a tank, it will still be hard to chip away at its HP because it is a 7-star raid boss. This is where Acid Spray comes in. It lowers Greninja's Sp. Def so Earth Power can hit it hard.
Earth Power, which is extremely effective against Greninja's Poison Tera Type, becomes even more lethal when combined with this build's Hold Item, Metronome.
This Clodsire buld maximizes its damage potential by making use of Earth Power, which increases a move's power by 20% for each turn it is used, up to a maximum of 100%. With its additional tanking abilities and this Clodsire's Modest nature boosting its Sp. Atk even more, you'll have one of the best Greninja raid counters available.
That wraps up everything you needed to know about the best Clodsire Greninja Tera Raid build in Pokemon Scarlet and Violet.