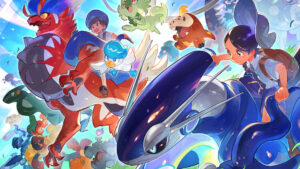 While we haven't heard anything official from Game Freak, it looks like we'll find out about the Pokemon Scarlet and Violet DLC from leakers.
Leakers hint about Pokemon Scarlet and Violet DLC 
Riddler Khu is one of the most prominent Pokemon leakers on Twitter. As their name implies, their leaks are frequently cryptic; however, their most recent tease regarding the aforementioned DLC is not.
The leaker revealed via Twitter that the DLC is "so cool" and that they are excited to see how fans react when it is revealed. Unfortunately, they have omitted details regarding the most pertinent information: when it will be disclosed. At least for the time being, this is all the leaker has to say about the DLC.
Even though this teaser doesn't reveal much, fans are excited because it implies that the DLC is at least "cool." And Riddler Khu does not have a reputation for hyping things up for the sake of hyping them up, so their statement is all the more noteworthy to fans who can't wait to see how Game Freak improves and strengthens a somewhat controversial product that requires improvement and strengthening.
In any case, this isn't an official tease, so take the brief hints with a grain of salt.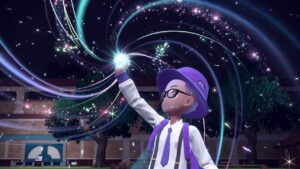 In other Pokémon Scarlet and Violet-related news, many fans wonder when Pokémon Home support will be added to the game. According to Pokemon Company, compatibility with the game will occur in the spring of 2023. Regarding the DLC, we are unaware of its release date. You can purchase Pokémon Scarlet and Violet for Nintendo Switch, as well as all other Pokémon next-generation franchise games, from the Nintendo eShop. Remember to check out Pokémon GO on your mobile device.
About Pokémon Scarlet & Violet
Pokémon Scarlet & Violet

Developer(s)
Game Freak
Publisher(s)

Nintendo
The Pokémon Company

Director(s)
Shigeru Ohmori
Producer(s)

Akira Kinashi
Toyokazu Nonaka
Takanori Sowa
Kenji Endo

Designer(s)
Hiroyuki Tani
Artist(s)

Mana Ibe
Mari Shimazaki
James Turner

Writer(s)
Ryota Muranaka
Composer(s)

Minako Adachi
Go Ichinose
Hiromitsu Maeba
Teruo Taniguchi
Hitomi Sato
Toby Fox

Series
Pokémon
Engine
Proprietary
Platform(s)
Nintendo Switch
Release
18 November 2022
Genre(s)
Role-playing
Mode(s)
Single-player, multiplayer