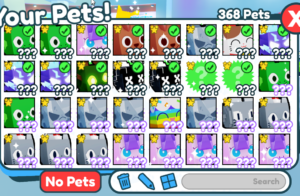 We'll show you how to make Huge Pets in Pet Simulator X, one of the most expensive pets in the game with ??? stats, in this guide. 
How to get Huge Pets in Pet Simulator X
 You'll want to use the Huge-a-Tron if you want to create your own Huge Pet. For 10 million Diamonds, you can gain access to this machine near the bank in Spawn World. As soon as you get your hands on the machine, you can merge Exclusive pets to make Huge Pets.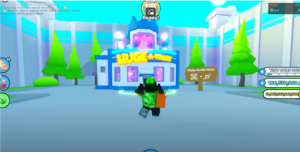 Whether or not an Exclusive Pet is Rainbow or Shiny determines its unique number. In general, the value of an Exclusive Pet increases with age and rarity. Being a Rainbow or Shiny Pet is a plus.
Here is an estimate of how much each pet should be worth:
Companion I: 1 Point
Companion II: 2 Points
Companion III: 3 Points
Other Exclusives: 3-5 Points
Gold: 1 Bonus Point
Rainbow: 2 Bonus Points
Shiny: 3 Bonus Points
To make your Huge Pet, you'll need to add enough pets to meet the following point requirements:
50 Points + 800 Robux
75 Points + 300 Robux
100 Points + 0 Robux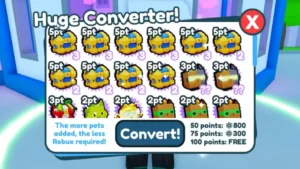 When you convert after fulfilling one of those requirements, you will receive the Huge Machine Egg, which can be hatched for one of five Huge Pets. Huge Pterodactyl (50%), Huge King Cobra (30%), Huge Orca (15%), Huge Chameleon (4.5%), and Huge Angelus (0.5%) are currently among them.
That's all there is to it when it comes to making Huge Pets in Pet Simulator X.
About Pet Simulator X
Pet Simulator X, also known as PSX, is the third installment in the Pet Simulator franchise. The objective of the game is to collect coins and gems to unlock powerful pets. You can use coins to purchase new biomes and hatch pets from eggs. As the player advances, new worlds will be unlocked, some of which will introduce new game mechanics and features.