The golf influencer Paige Spiranac took to social media to show off her latest outfit to her adoring fans, which has once again sent her fans wild.
Known for sharing golf tips and glam photos of herself on social media, Spiranac was recently included on the Maxim Hot 100 list for her influencer career.
Currently, she has 4 million followers on Instagram, 940,000 followers on X and 1.5 million followers on TikTok.
In front of the camera, Paige wore a pink exercise set and pouted while playing golf in a simulator.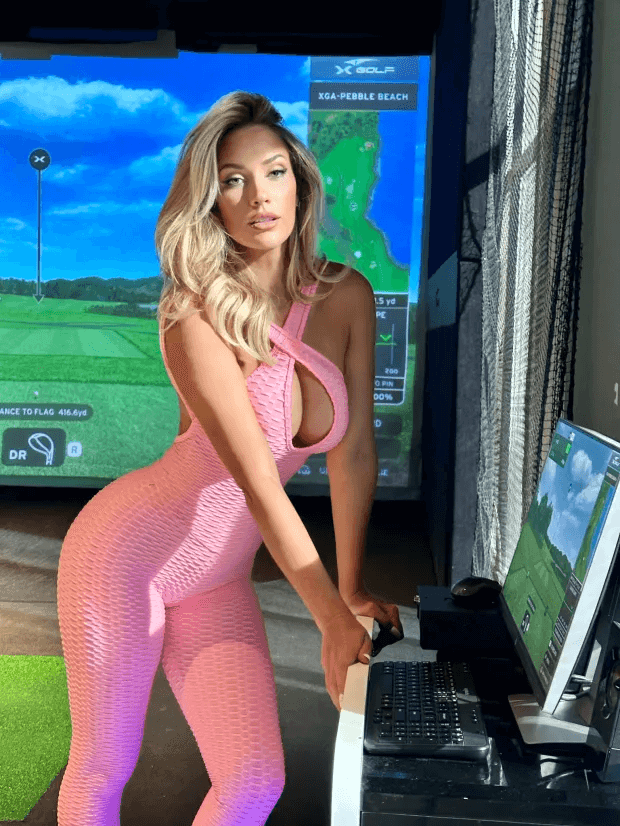 As soon as the snap went viral, fans began complimenting her in the comments section.
One wrote: "Beautiful is an understatement."
Another said: "You look incredible."
Others commented on Paige's bold outfit, one saying: "Oh Paige, you look stunning in pink."
And a third joked: "You're breaking the law."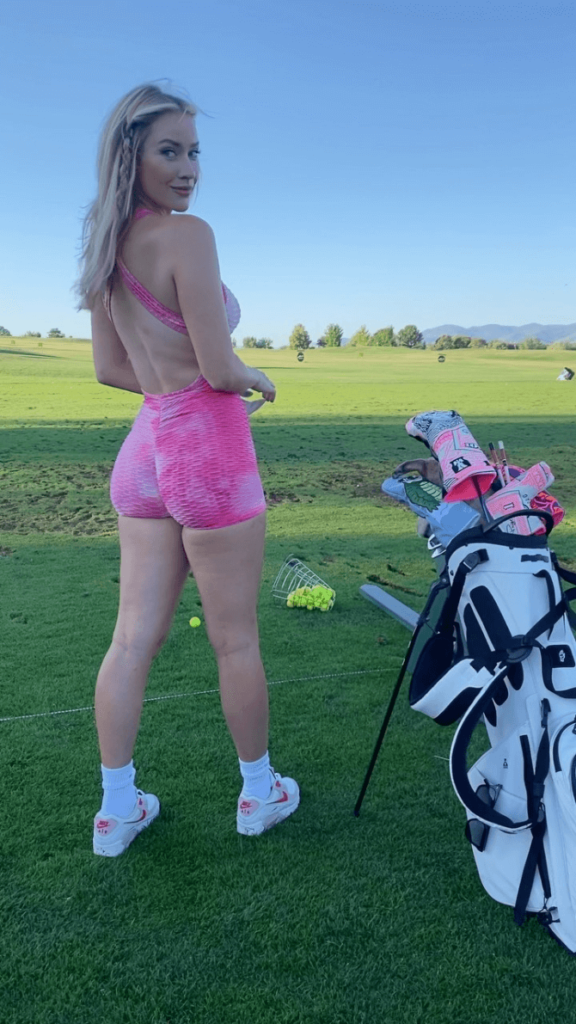 Earlier this week, Paige Spiranac was dubbed the "hottest woman on the planet" when she showed off her figure in a tight pink outfit.
Using a backless number, she posed in profile and captioned the photo: "Want to join me at @xgolfamerica for a round?"
Commenters rushed to express their admiration, with one writing: "She's the hottest woman I've ever met."
According to one fan, it was "the best pic yet" and another, "I didn't even like golf until I found your page."
A fan posted a peach emoji along with the words: "Fierce figure."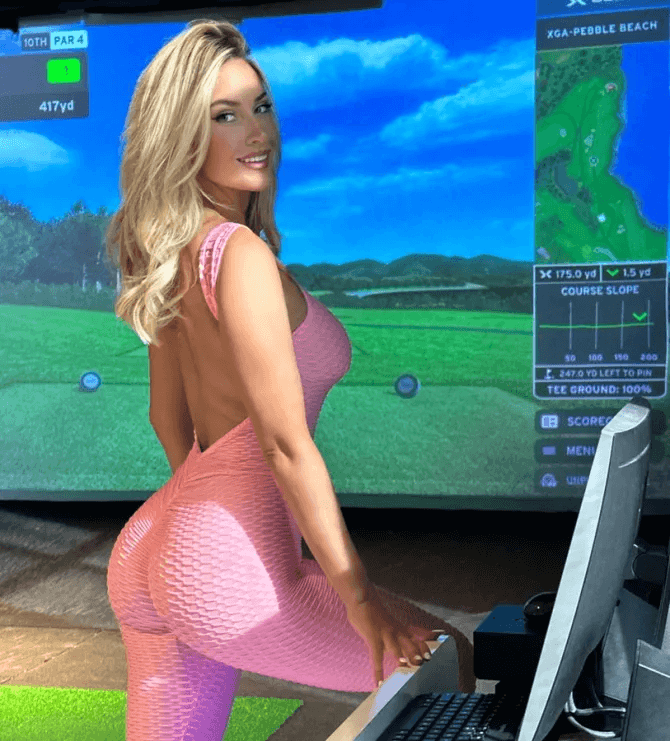 About Paige Spiranac :
A former professional golfer, Paige Renee Spiranac (born March 26, 1993) is an American social media personality and golf instructor. She played Division 1 college golf at both the University of Arizona and San Diego State University, winning All-Mountain West Conference honors during the 2012–13 and 2013–14 seasons, and leading the Aztecs to their first Mountain West Conference Championship in 2015.