OW2 Lunar New Year 2023 release date is rapidly approaching, and with it comes new skins that can be unlocked through limited-time events.
OW2 Lunar New Year 2023 event release date
Overwatch 2's Lunar New Year begins on January 17 and ends on February 6, 2023, with Year of the Rabbit challenges and game modes.
Twitch Drops skins
The following Twitch Drops skins and pose are available to OW2 players in advance of the 2023 Lunar New Year event:
Moira's Lion Roars Victory Pose
Mask Dancer Moira (Legendary)
To get the pose, you must watch Overwatch 2 Twitch streamers with Drops enabled for two hours, and the Legendary skin requires four hours. To clarify, the two hours for the victory pose are not included in the four hours required to obtain Dancer Moira.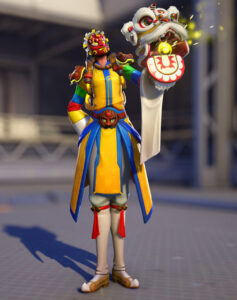 The only skin confirmed so far for the Lunar New Year event is Mei dressed as a rabbit. This is evident in the season 2 trailer, which is embedded below.
Challenges and modes
The details of the challenges for Overwatch 2's Year of the Rabbit are still being worked out. We do know that you can get the Echo Kkachi legendary skin by completing the Good Fortune Kkachi challenge, but we still don't know what you have to do to finish this challenge. Also, the Lucky Pouch weapon charm and Hongbao souvenir are both new to the Lunar New Year event, and you can get them by doing challenges for the Year of the Rabbit.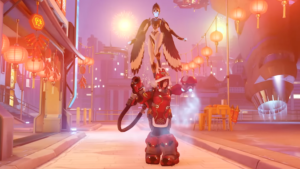 It's likely that Year of the Rabbit challenges in Overwatch 2 will be tied to event-exclusive arcade modes. Previous iterations of the Lunar New Year event have featured modes like Capture the Flag and Bounty Hunter, and it's possible that Overwatch 2 will bring back these arcade modes.
At this time, that's all the information we have on the upcoming Overwatch 2 Lunar New Year event and Year of the Rabbit challenges.