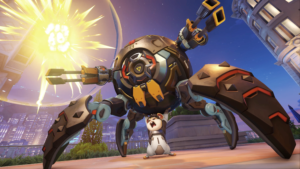 Overwatch 2 season 3 is coming up, and here's everything you need to know about it, including the release date and upcoming events.
Overwatch 2 Season 3 release date
Though it has not yet been confirmed, we anticipate that Season 3 of Overwatch 2 will premiere on February 7th, 2023. This is a rough estimate for when the next season of Overwatch 2 will begin.
New map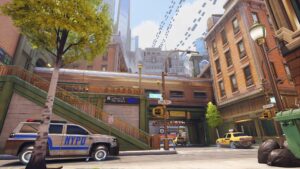 Although Season 3 of Overwatch will not introduce a new Hero, Blizzard's plan to alternate releases does mean a new map will be released. Very few specifics about the design and gameplay of this new arena have been revealed so far, but more information is expected later in Season 2.
Upcoming events
After the conclusion of the Overwatch 2 Lunar New Year event, we have no information regarding the occurrence of a Valentine's Day event in Overwatch 2 season 3. It would be a first for the series and thus somewhat unlikely, but fans have been clamoring for it, so we can't rule it out just yet for Overwatch 2 season 3.
Blizzard has the Overwatch 2 PvE mode scheduled for 2023, but when exactly it will arrive within the next few months is anyone's guess. No matter what happens, the release of Season 3 of Overwatch will bring a slew of new cosmetic items, emotes, and voice lines to the Overwatch 2 Battle Pass.
New hero
There will be no new heroes introduced in Season 3. Instead, Season 4 of the game will introduce a support hero.
For the time being, that's all we know about Overwatch 2 season 3.
About Overwatch 2
Blizzard Entertainment's Overwatch 2 is a first-person shooter set in the year 2022. As a follow-up to the 2016 hero shooter Overwatch, the game plans to have persistent cooperative modes and a shared environment for player-versus-player (PvP) modes. The size of teams in PvP modes went from six to five, which was a big change. A number of important characters were also changed. Overwatch 2's early access starts on October 4 and is free to play on Nintendo Switch, PlayStation 4, PlayStation 5, Windows, Xbox One, and Xbox Series X/S. It also lets you play on any platform.
Overwatch 2
Developer(s)
Blizzard Entertainment
Publisher(s)
Blizzard Entertainment
Director(s)
Aaron Keller
Platform(s)

Nintendo Switch
PlayStation 4
PlayStation 5
Windows
Xbox One
Xbox Series X/S

Release
October 4, 2022
Genre(s)
First-person shooter
Mode(s)
Multiplayer