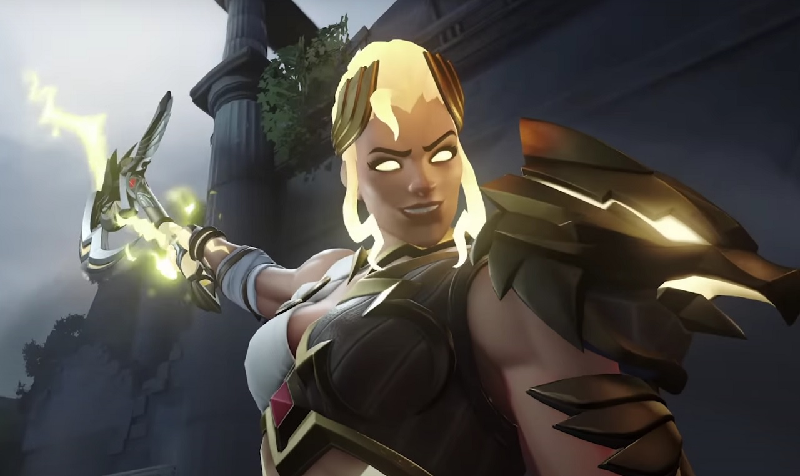 Overwatch 2 season 2: release date, time countdown
Overwatch 2 season 2 release date and its beginning is December 6th .
Europe – 8 pm CET
UK – 7 pm GMT
NA East – 2 pm ET
NA West – 11 am PT
OW2 BATTLE PASS SKINS
Blizzard's what to expect news article mentions the following skins as part of the Overwatch 2 season 2 battle pass:
Zeus Junker Queen
Legendary Poseidon Ramattra
Legendary Hades Pharah
Overwatch 2 season 2: new hero
The new Overwatch 2 hero for OW2 season 2 is Ramattra.
Blizzard says 'Ramattra is the first Tank that can completely change forms as part of his core kit, altering his abilities and playstyle moment to moment'. Below are all his abilities :
Void accelerator

Fire a stream of projectiles in a fixed pattern
Create a barrier at the targeted location

Pummel (Nemesis Form)

Punch forward, creating a wave of energy with every swing
Significantly reduces damage taken from the front and reduces movement speed

Ravenous Vortex

Fire a nano ball, which explodes when it hits the ground, spreading a damaging field. Affected enemies are also slowed and pulled downward

Nemesis Form

Transform into Nemesis Form, changing your attacks and gaining bonus armour

Annihilation (Ultimate)

Create a spreading swarm of nanobots that creep out in front of you, dealing damage and reducing enemy damage dealt by 50%
50% Omnic 🤖
50% Nemesis 😈
100% Tempo Tank 🛡🦾

Here's the complete rundown on Ramattra's ability kit! pic.twitter.com/gPgJIVKuit

— Overwatch (@PlayOverwatch) November 26, 2022
Overwatch 2 wiki :
Overwatch 2 is a first-person shooter developed and published by Blizzard Entertainment. As a sequel to the 2016 hero shooter Overwatch, the game intends a shared environment for player-versus-player (PvP) modes while introducing persistent cooperative modes. A major change in PvP modes was to reduce team sizes from six to five, which required several characters to be reworked. Overwatch 2 is free-to-play on Nintendo Switch, PlayStation 4, PlayStation 5, Windows, Xbox One, and Xbox Series X/S in early access as of October 4, 2022 and features full cross-platform play.
Developer(s)
Blizzard Entertainment
Publisher(s)
Blizzard Entertainment
Director(s)
Aaron Keller
Platform(s)

Nintendo Switch
PlayStation 4
PlayStation 5
Windows
Xbox One
Xbox Series X/S

Release
October 4, 2022
Genre(s)
First-person shooter
Mode(s)
Multiplayer