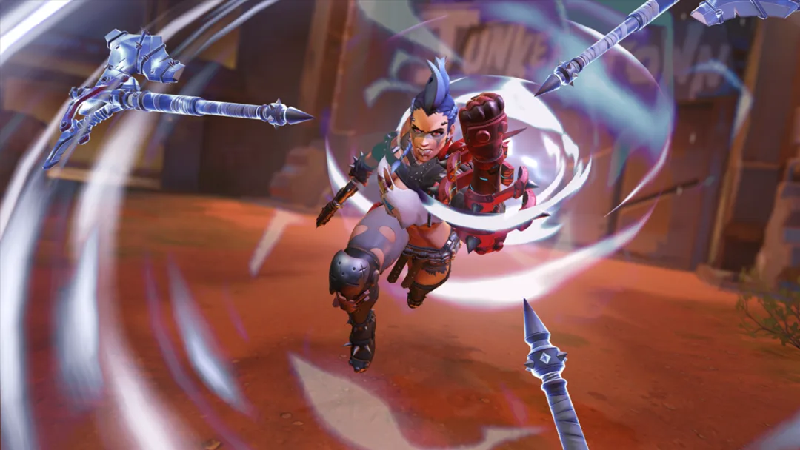 Overwatch 2: Preload date, time on PC, PS4, PS5, Xbox, and Nintendo Switch
Preload date and time for Overwatch 2 on PC is 13:30 PT, 16:30 ET, and 21:30 BST on September 30th. The file size for PC is 50 GB . You can only play OW2 on PC through battle.net.
As for Playstation, Xbox, and Nintendo Switch, the ability to pre-download does not start until 09:00 PT, 12:00 ET, and 17:00 BST on October 4th. The file size for the console is 30 GB.
FIVE 5️⃣ MORE 🖐DAYS 🗓#Overwatch2 launches October 4! pic.twitter.com/OWTgyRfsyW

— Overwatch (@PlayOverwatch) September 29, 2022
How to pre-download Overwatch 2 on PC
You can only preload and pre-download Overwatch 2 on September 30th for PC if you are an existing owner of the first game, or if you own the Watchpoint Pack. Preloading will happen automatically in the background if you have automatic updates enabled on battle.net. If you do not have automatic updates enabled, you will need to follow the steps below:
Click the gear icon on the right side of 'play'
Select 'Check for Updates'
Overwatch 2 Season 1 release date
The Overwatch 2 Season 1 release date is October 4 and End Date: December 6, 2022 (our prediction) .
Will Overwatch 2 Be Free-to-Play?
The answer is yes, Overwatch 2 will be a free-to-play title from the moment it becomes available in early access.
Overwatch 2 platforms, crossplay, & cross-progression
The game will be available on all platforms, including PlayStation, Xbox, Nintendo Switch, & PC. This includes the previous generation of consoles as well.
Overwatch 2 will also support cross-play across consoles and PC. The game will also feature cross-progression too, which means that players can switch between platforms and continue to use the same account with all of their cosmetics, settings, and level.
Overwatch 2 wiki :
Developer(s)
Blizzard Entertainment
Publisher(s)
Blizzard Entertainment
Platform(s)

Microsoft Windows
PlayStation 4
PlayStation 5
Xbox One
Xbox Series X/S
Nintendo Switch

Release
October 4, 2022 (early access)
Genre(s)
First-person shooter
Mode(s)
Multiplayer