Demi Rose's newest steamy photo shows the brunette beauty in a daring sheer purple scarf dress that leaves little to the imagination.
Demi Rose called 'sexiest woman' as she ditches underwear in sheer scarf dress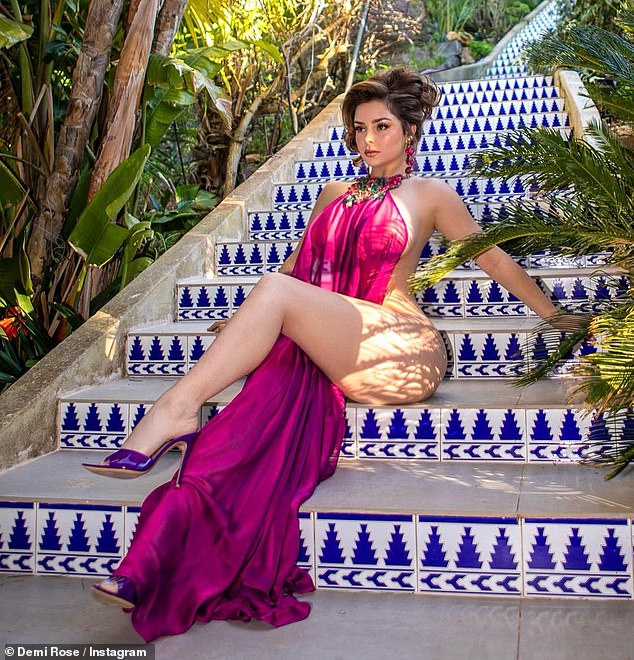 She keeps her online fanbase of millions in the loop by posting new racy photos of herself on the regular.
Demi Rose's hot pictures from her extravagant trip to Egypt have been a source of delight for her devoted fan base for the past three months.
The OnlyFans queen decided to once again melt the internet on Thursday (March 9) as she posted a photo of herself without her panties.
The brunette beauty, 27, marked International Women's Day on Instagram by posting another revealing photo of herself.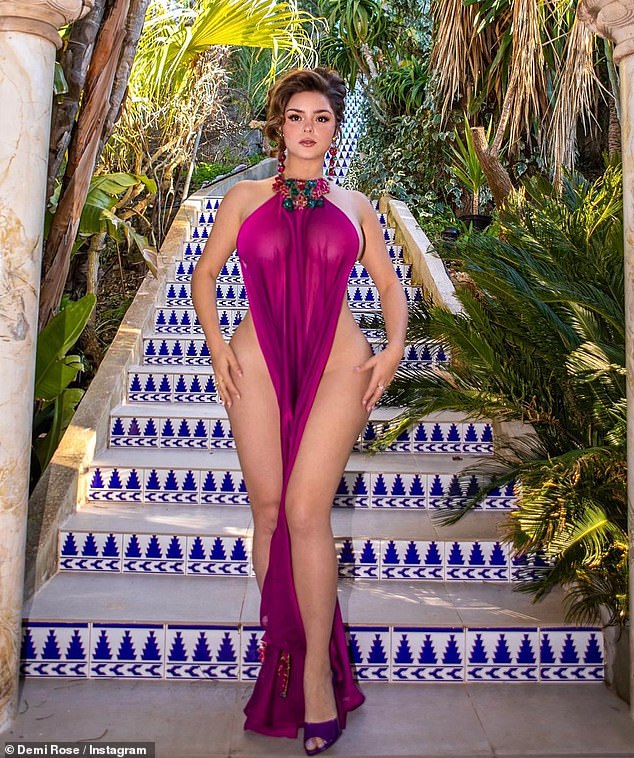 Demi celebrated the yearly event by exposing her massive assets and gorgeous curves in a translucent purple scarf dress.
The stunning outfit the influencer wore appeared to be kept together by little more than her iron will as she posed for many Instagram photos.
Carefully wrapped across her chest, her tiny dress barely covered her massive assets.
The camera caught her at her most alluring, and she didn't hesitate to flash her underwear for the camera's benefit.
Demi wore a pair of purple heeled shoes with the dress as she sat on a beautiful set of tiled steps.
The Instagram model gathered her chocolate-colored hair into a sophisticated updo with a long side fringe that accentuated her beautiful features.
She just wrote "I love being a woman [purple heart]" as the post's caption, and her loyal fans showered her with compliments right away.
"Sexiest woman! [fire emoji, heart eyes emoji]" wrote one person. "You are the princess of love and fashion," someone else said. I love you!!"
READ NEXT: