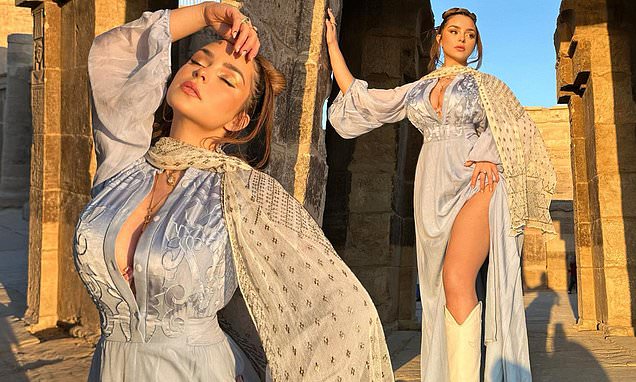 Demi Rose has nearly 20 million followers on Instagram. She looked amazing as she posted a bunch of retro Egypt travel photos.
Demi Rose raises the temperature with a plunging dress and thigh-high split in sizzling throwback photos from her Egyptian vacation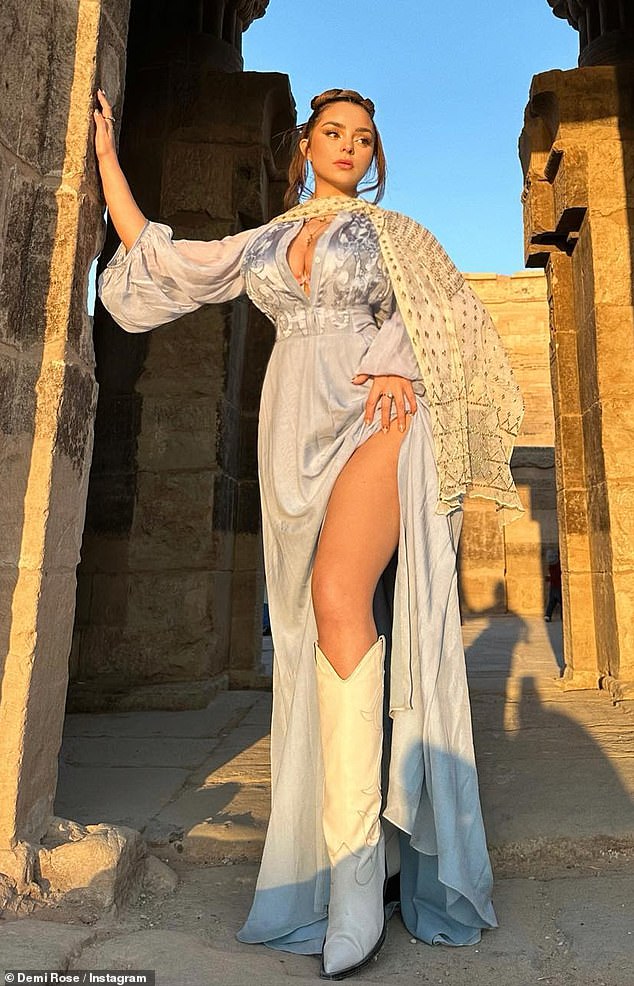 The blue gown the 27-year-old model wore, with its daring thigh-high split, caused a temperature spike.
She wore a series of necklaces to accentuate her bust and put on a show in the embroidered dress.
Demi posed for the camera while wearing a long pashmina scarf around her neck.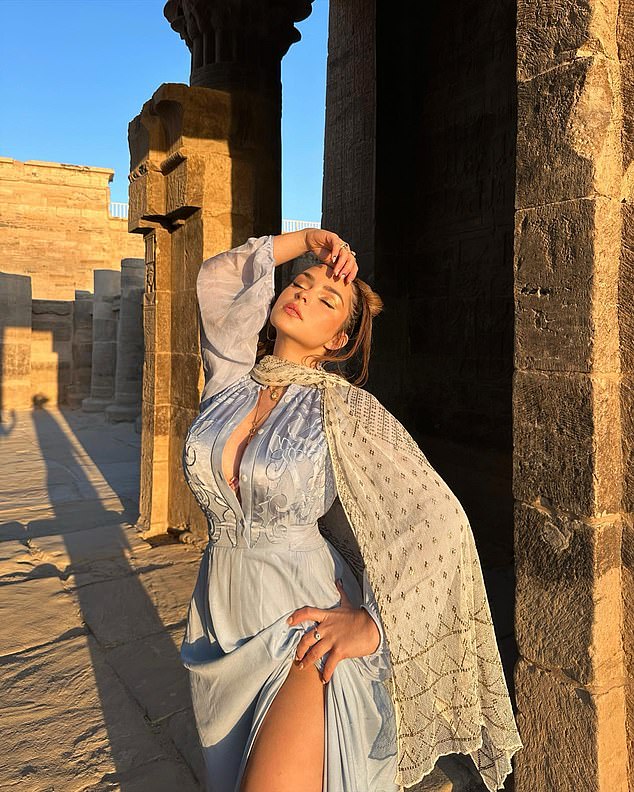 The stunning woman went for a bronzy makeup look that played up her features and a nude lip gloss.
Demi swept her long, wavy brown hair back as she looked around some old-looking buildings.
She slipped on a pair of cowboy boots up to her knees and captioned the gorgeous photos: 'Magical Mornings'.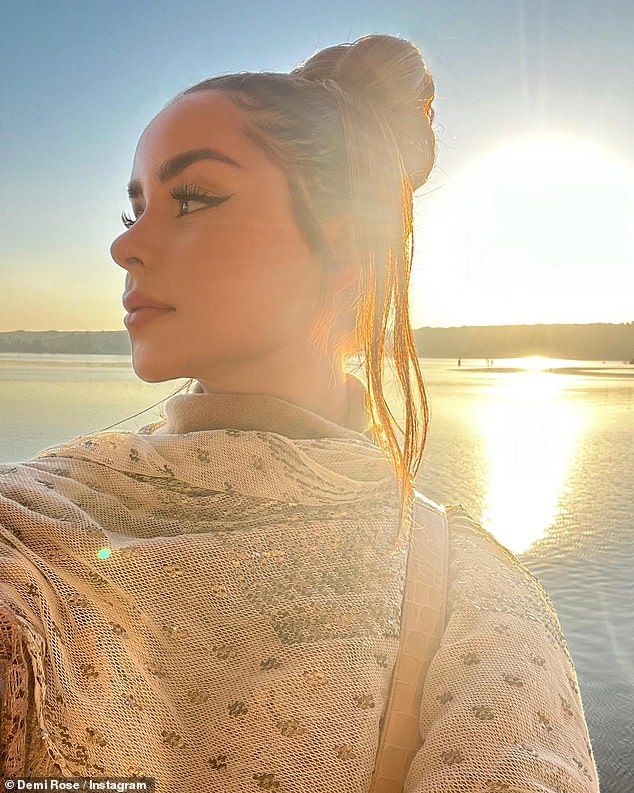 Demi was relieved to return to Ibiza earlier this month after a lengthy trip to Egypt, but she has only just begun sharing photos from her trip.
Before flying back to Ibiza via a stopover in London, the model posted a series of photos from her final shoot in the Middle East.
She posted a smoking hot photo of herself on a Red Sea balcony, where she was wearing nothing but a scrap of fabric.
Demi captioned the photo with the word "Bliss" after she achieved a seductive pose and flawless pout.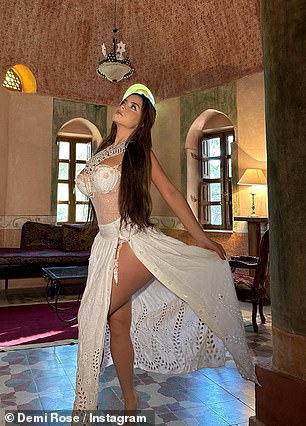 And then it was time to board the plane, and Demi arrived in London, where she underwent a series of cosmetic procedures.
The celebrity then left for Ibiza, where she currently resides.
The social media model couldn't resist a welcome home shoot in black lace lingerie after she landed.
Demi took mirror selfies while showing off her curves in a strapless bra and playfully pouting for the camera.
'There's no place like home' Demi gushed as she also shared a look at the incredible landscape near her Ibiza home.